Milan Fashion Week – established in 1958 and partially organised by non-profit association Camera Nazionale della Moda Italiana – is back with a bang for Spring Summer 2023 with a packed schedule of runway shows, including a number of powerhouse luxury fashion brands, keeping the fashion editors and connoisseurs riveted. Here are a few of our top picks.
Versace
Titled "A goddess gone grunge", Versace combined tiaras and metal studs for its SS23 showing at Milan Fashion Week. Per Vogue, "Donatella Versace was going goth for spring. The first four models, who emerged together, seemed to confirm it. They slithered out in clingy black jersey with slash cutouts and multi-strap platform Mary Janes. Up next were another 10 black looks, from Adut in a fringed leather motorcycle jacket and micromini, to Binx in a matching bustier and hip-slung jeans." The showing continued with purple, pink and lime lace-trimmed dresses accessorised with veils, evening gowns with deep cowl necklines, flared pants and zebra print shirts. Paris Hilton closed the show in a short pink crystal mesh bridal dress with lace trims, worn with a veil and tiara. "I have always loved a rebel. A woman who is confident, smart and a little bit of a diva," Donatella Versace said in a press statement. "She wears leather, studs and frayed denim and she has enough attitude to mix them with chiffon, jersey, and a tiara." The showing proved how Donatella Versace built an empire from her brothers legacy.
Dolce and Gabbana
For its 10-year Alta Moda anniversary, Dolce and Gabbana hosted a fabulous high-wattage showing during Milan Fashion Week, featuring a re-enactment of a religious procession, to the delight of the celebrity-studded front row including Mariah Carey, Drew Barrymore, Sharon Stone and Heidi Klum. For the SS23 collection, designed in collaboration with Kim Kardashian, the duo sent out a series of black, white and silver and leopard print looks enhanced with lace and crystals while a black and white blown-up video of Kim Kardashian playing in the background. PS Veils and the dominance of black in the colour palette evoked a feeling of mourning for the late Queen Elizabeth II. Kim Kardashian– who had co-designed this collection with Domenico Dolce and Stefano Gabbana – walked out with design duo in a square-neck glimmering black evening gown paired with black boots and a stunning cross necklace.
Gucci
For SS23, Gucci produced a showing titled "Twinsburg", with sixty-eight sets of identical twins. The inspiration was very personal and a dedication to Creative Director Alessandro Michele's mother Eralda and her twin sister Giuliana. Per Gucci's Instagram post, ' "After walking two separate runways divided by a wall of portraits, 68 sets of twins and doppelgängers joined hands with their sibling or other for the Gucci Twinsburg finale. Envisioned by Alessandro Michele, the moment echoed the inherent tension of twinship encoded in a doubled DNA—demonstrating otherness while celebrating an intimate togetherness. "It means we are all the same and we are different," states the Creative Director, underlining the compulsion individuals have, whether genetic duplicates living side by side or not, to feel part of that connective tissue that defines our common creatural destiny.' Per Vogue, "He worked his way through strict tailoring, souped-up activewear, Hollywood Boulevard glitz, embroidered chinoiserie, red carpet glam, and country quilting…" What also sparked interest among the fashion editors were the accessories: Gucci Eyewear, embellished with crystal chains that adorned the face; an equestrian-inspired bag; and long statement earrings.
Prada
Prada SS23, Milan Fashion Week was a standout with its dark narrative. Miuccia Prada and Raf Simons collaborated with filmmaker Nicholas Winding Refn to create an ambience for their show. Which he did, by covering The Prada Fondazione with black craft paper and cutting windows out of the set walls behind which short videos played: clips of a coat on a wooden dining chair, an empty kitchen, ladies on couches. Simplicity of life, perhaps? Per Business Of Fashion, "They provided a backdrop for clothes that very deliberately, perversely twisted the familiar: a back-to-front cardigan; a substantial sweater and skirt, rendered delicately insubstantial in the gauziest wool; a couture silhouette — sack jacket and pencil skirt — cut from worn biker leather; a sheer nightdress turned into daywear. There was a careless effect in the clothing, with unfinished hems and incomplete colour blocking…" Reinforcing the idea of simplicity were sleeveless dresses handmade with a paper base fabric, with slits and folds. And, the minimalist colour palette of grey, white, black with shots of lime, tangerine and red. Layering was ket with lightweight opera coats and leather jackets. We loved the coats had large bows at the back!!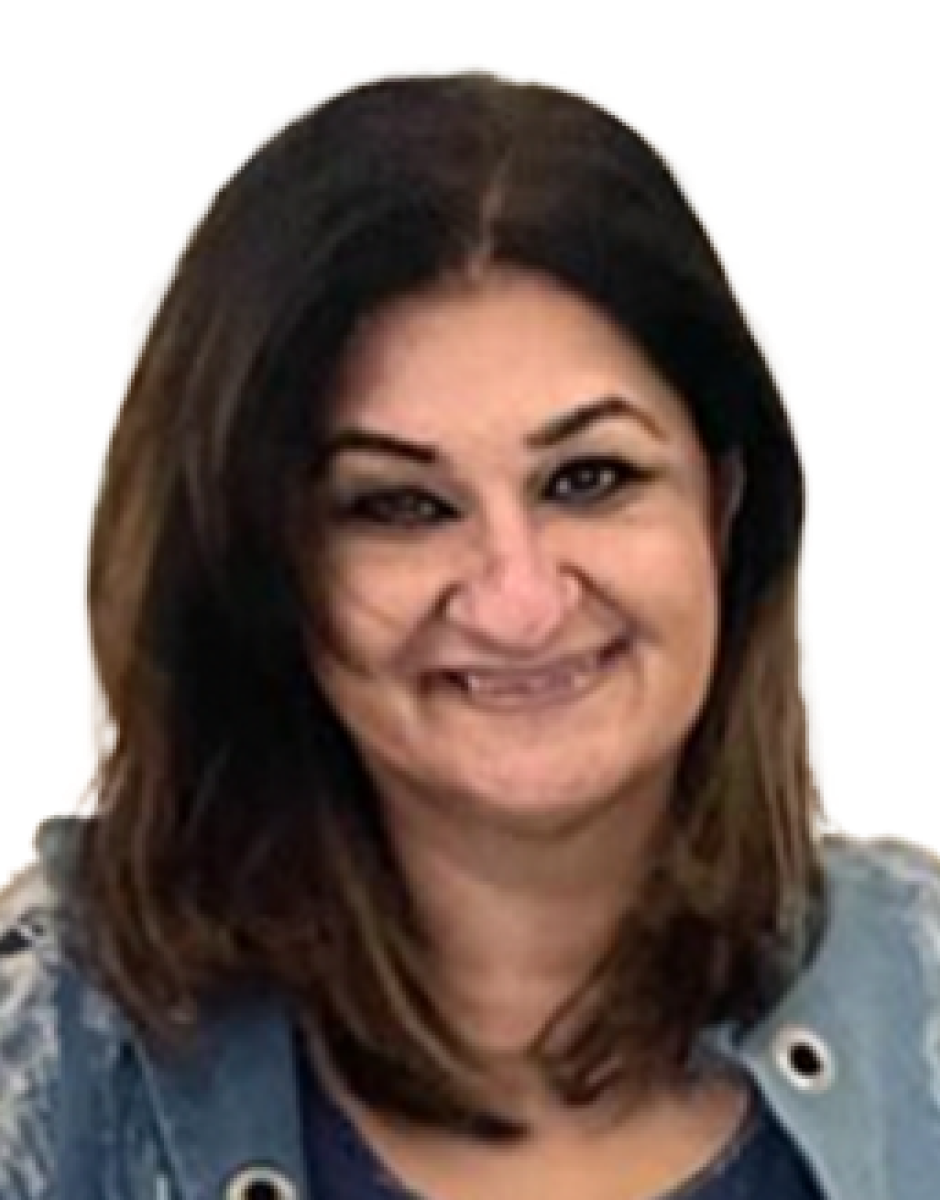 Jasmeen Dugal is a senior writer and author for FashionABC where she is responsible for writing stories that cover the fashion industry as a whole, from fashion events to innovative brands that are transforming the industry through the use of the metaverse, sustainability, and new digital solutions. She is also very active on Instagram with more than 92k followers.
Before joining FashionABC, Jasmeen worked with Condenast India as Digital Editor, and she was instrumental in launching Vogue India's official website. Her experience in the industry spans over a decade, during which time she has gained invaluable insights into the workings of the fashion world.
Four years ago, Jasmeen embarked on a new adventure and launched her own luxury portal, where she continues to focus on telling the stories of the people behind the brands. Her unique approach to editorial has helped her stand out in the industry, and her work is highly regarded by her peers.
Jasmeen is also an active social media user and can be followed on Twitter at @jasmeenGdugal and Instagram at @jasmeengdugal. Her social media presence showcases her expertise in the industry and provides her followers with valuable insights into the latest trends and developments in the world of fashion.