Helmed by A-list labels, publications and celebrities, the global fashion community makes biannual pilgrimages to New York, London, Milan, and Paris — the world's fashion capitals. But the pandemic redrew the map as in-person events were cancelled and fashion weeks moved online, giving the opportunity to other style hubs to come into the public eye. Will they evolve into global fashion capitals to rival the big four? According to the IFDAQ Index – which monitors fashion capitals and emerging cities based on their global market power, work volume, marketing activity, reputation and influence in the industry – Paris, New York, London and Milan will maintain their dominance until 2030. However, it also predicts a gradual decrease in importance as other cities become more influential, primarily Tokyo, Los Angeles and Shanghai.
Tokyo
With an estimated 431,000 employees in the clothing and textile business, Japanese fashion is a real industry hotbed. Some of these names include Rei Kawakubo, creative head of Japanese fashion label Comme des Garçons and streetwear brand BAPE. There are several creative Japanese fashion brands based in Ginza, Tokyo including Dover Street Market, luxury department store Mitsukoshi and high-end fashion boutique United Arrows; while Harajuku is home to a variety of contemporary Tokyo staples. What's more, giving stiff competition to some of the major players in the fashion industry, the bi-annual Tokyo Fashion Week showcases Japan's top fashion talent as well as designers from around the world.
View this post on Instagram
Barcelona
Barcelona, once the beating heart of the textile industry, has been making its presence felt in global fashion with bold, creative apparel. Local fashion designers include ready-to-wear fashion brand Eikō Ai; fashion designer Júlia G Escribà whose sleek designs use thermoregulating technology developed by NASA, bearing the Certified Space Technology seal of the US Space Foundation, to create season-less pieces that can absorb and release heat based on the wearer's skin; Lera Mamba by fashion designer Marta Pujol, who creates one-of-kind pieces; fashion brand Menchén Tomàs and its popular prêt-à-porter, bridal wear and evening wear; and The Label Edition by Véronique Von Siebenthal and Laura Johansson, which takes a keenly ethical approach to fashion, producing limited numbers of each ensemble. The team use fabrics from dead stock, giving them a second lease of life.
View this post on Instagram
Given the bona fide quirky designs and high quality of these labels, it's no wonder fashion brands emerging from Barcelona are a hot favourite with fashionistas worldwide. Adding to that is its top-notch fashion education and liberal-minded culture. Owing to an increased investment in entrepreneurship and events spotlighting local designers, Barcelona is building its reputation as a fashion powerhouse to rival the big four. Moreover, 080 Barcelona Fashion — the fashion platform promoted by the Regional Government of Catalonia through the Trade, Crafts and Fashion Consortium of the Business and Labour — is strengthening its support for creativity and talent, innovation and sustainability in the fashion space.
Rome
Along with other culturally and historically significant cities like Florence – the location 0f the first ever Gucci store – Rome is rapidly rising to the status of global fashion Mecca. Heavyweight homegrown houses like Fendi and Valentino have maintained the capital's sartorial reputation over the decades and elevated its status to the world's fourth most important centre for fashion — after Milan, New York and Paris, and edging out London. Other fashion designers who have put Rome on the global fashion map include Elsa Schiapparelli, who was the first female fashion designer to grace the cover of TIME Magazine. Her creative designs were worn by several Hollywood luminaries, including Marlene Dietrich, Greta Garbo and Katharine Hepburn. There's also Roman-Haitian fashion designer Stella Jean, whose label has been worn by luminaries like Rihanna and Beyoncé. Her bold statement pieces combine Italian craftsmanship with bright Haitian-heritage prints. Marco de Vincenzo is popular for his bold designs and bright colours.
View this post on Instagram
Copenhagen
Wandering around buzzing Copenhagen, it's easy to perceive how it emerged among the fast-rising fashion capitals of the world. The city boasts a minimalist practical design aesthetic and elegant men and women who appear to have walked right out of the pages of a fashion magazine. The fashion press has also turned its eye towards the Scandinavian shores, where street style is popular. What's more, a number of Danish labels are emerging as competitors on a global scale including Malene Birger and Ivan Grundahl. And with sustainability being a priority, Copenhagen is taking all the necessary actions to combat climate change, carving a niche for cutting edge sustainable brands and taking essential action to help the urgent climate crisis.
View this post on Instagram
Los Angeles
Not long ago, the mention of Los Angeles would conjure up images of Beverly Hills Hotel, palm trees and Rodeo Drive. However, LA is not all Hollywood glitz and glam. A number of fashion labels are emerging from the Californian capital, including socially conscious menswear label Apolis founded by brothers Raan and Shea Porton; 70s-inspired Aviator Nation, founded by Paige Mycoskie; and Breelayne Carter's sustainable label which refashions dead-stock and vintage fabrics into edgy, contemporary silhouettes. LA feels increasingly essential to global fashion business. In 2020, M Missoni skipped Milan Fashion Week to stage an exciting show in Los Angeles.
View this post on Instagram
Sao Paulo
São Paulo leads the way in Latin American fashion and beauty as Brazil's cultural and economic hotbed. The fashion crowd first turned their attention to Brazil in the early naughties, when a wave of Brazilian top models, helmed by Gisele Bündchen, began to take over the beauty industry and catwalks of Paris, Milan and London. This phenomenon helped shed light on other Brazilian talents including designers such as Alexandre Herchcovitch, a Polish-Romanian Jewish immigrant whose work explores the conflict between tradition and alternativism; João Pimenta, whose transgressive menswear is inspired from female wardrobes and addresses wealth disparities in his home country, and Samuel Cirnansck, in the bridal market.
What's more, Sao Paulo Fashion Week showcases the work of its most promising up-and-coming designers including Uma Raquel Davidowicz, Tufi Duek, and Osklen. Over the years, it has also established itself as a platform for the promotion of several socio-economic issues, particularly that of ethical inclusivity within the industry. Sao Paulo Fashion Week director Paulo Borges, revealed at the event, "Nobody spoke about fashion in Brazil. Nobody thought it could be what it is today: internationally recognized and respected worldwide."
View this post on Instagram
Berlin
Germany is home to several heavyweight fashion icons including supermodels Claudia Schiffer and Heidi Klum, and designers Hugo Boss and Karl Lagerfeld. With such A-list fashion personalities in this part of the world, it's no surprise that the German capital, Berlin, is making a name for itself as a global fashion capital.  Some of the fashion designers to watch out for include Pep Trapiello, whose collections take a stand against gender norms and the mechanisms of fast fashion, and Bobby Kolade who creates artistic collections paying homage to his West African roots. So it's no wonder then that Berlin was buzzing with compelling collections viewed by the world's fashion critics, global media and buyers during the Mercedes – Benz Fashion Week, Berlin, held recently in March '22.
View this post on Instagram
Shanghai
The economy often motivates designers' relocations and strong presence. So it isn't surprising that China's booming economy has boosted the country's recognition in the global fashion scene. A number of European and American fashion designers have established their presence in Asia, including Victoria Beckham and Diane von Furstenberg, both of whom now feature on Shanghai's biannual Fashion Week alongside China's most promising fashion brands such as Uma Wang and Masha Ma.
Per Vogue,
"I think it all comes down to how much money you want to make and how much freedom you need in order to be happy and have a profitable business," says designer Gary Graham, who is now based in Franklin, New York. The fact that he lives in 'the mountains' didn't dissuade Joyce, one of Hong Kong's most important retailers, from knocking on his door.
View this post on Instagram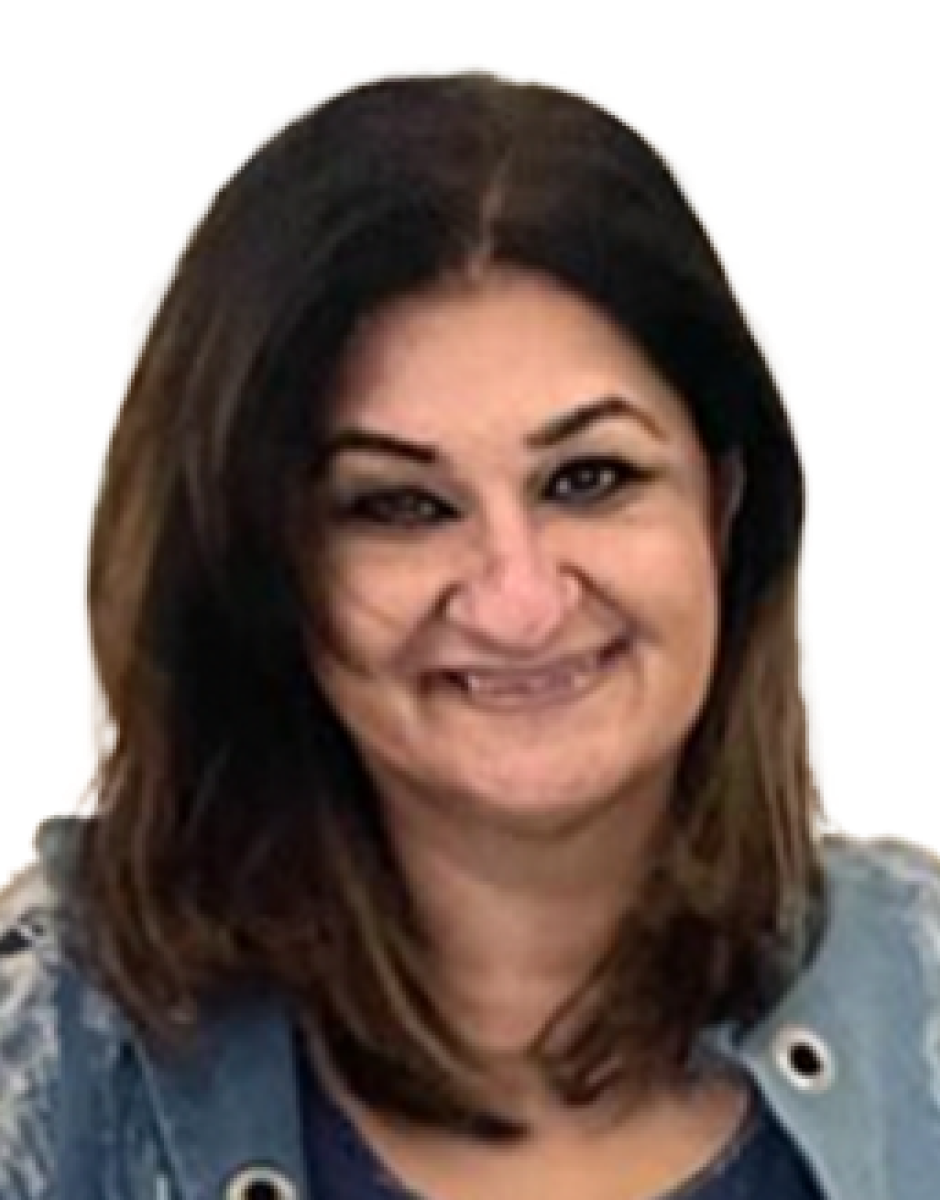 Jasmeen Dugal is a senior writer and author for FashionABC where she is responsible for writing stories that cover the fashion industry as a whole, from fashion events to innovative brands that are transforming the industry through the use of the metaverse, sustainability, and new digital solutions. She is also very active on Instagram with more than 92k followers.
Before joining FashionABC, Jasmeen worked with Condenast India as Digital Editor, and she was instrumental in launching Vogue India's official website. Her experience in the industry spans over a decade, during which time she has gained invaluable insights into the workings of the fashion world.
Four years ago, Jasmeen embarked on a new adventure and launched her own luxury portal, where she continues to focus on telling the stories of the people behind the brands. Her unique approach to editorial has helped her stand out in the industry, and her work is highly regarded by her peers.
Jasmeen is also an active social media user and can be followed on Twitter at @jasmeenGdugal and Instagram at @jasmeengdugal. Her social media presence showcases her expertise in the industry and provides her followers with valuable insights into the latest trends and developments in the world of fashion.