Textile companies play a crucial role in the global economy and have significant importance for various reasons including providing livelihoods for individuals and their families; contributing to global economy through the production, sale, and export of textiles, clothing and related products which consequently contributes to a country's GDP, increases exports, and generates tax revenues; engaging in international trade and improving a country's trade position; working with suppliers, manufacturers, logistics providers, and retailers which in turn stimulates economic activity and fosters collaborations across sectors; supplies fabrics and related material to fashion designers, retailers, and consumers; research and development to innovate and improve products, and most importantly, contribute to job creation, poverty reduction, and improved living standards in communities. Overall, textile companies are key players in the global economy, contributing to employment, trade, innovation, and the fashion industry. Their activities have a broad reach, impacting various sectors and influencing social and environmental sustainability. So let's take a look at the top ten textiles in the world -:
TJX Companies
With an estimated 2022 annual revenue of $48.55 billion, American multinational off-price department store corporation TJX Companies, Inc., was ranked 75 in the 2022 Fortune 500 company listings. At the end of fiscal 2022, the company had nearly 4,700 stores worldwide and five e-commerce sites. It operates T.J. Maxx and Marshalls, HomeGoods, Sierra and Homesense, as well as tjmaxx.com, marshalls.com, sierra.com and homegoods.com in the U.S.  And, there are over 4,557 discount stores in the TJX portfolio located in nine countries.
Toray Industries
An integrated chemical industry group developing its business in twenty nine countries and regions, Toray Industries, with a reported 2022 annual revenue of $19.83 billion, fuses nano- technology into its operations, using organic synthetic chemistry, polymer chemistry and biotechnology. In addition to the Foundation Businesses of fibers and textiles and plastics and chemicals, Toray Group promotes the global development of IT-related products, carbon fiber composite materials, pharmaceuticals and medical products, environment and engineering including water treatment.
V.F. Corporation
American apparel and footwear company VF Corporation specializes in the design, manufacture, distribution, and marketing of iconic outdoor, active and workwear brands including Vans, The North Face, Timberland and Dickies. These brands cater to a wide range of consumers and have a strong presence in both the domestic and international markets. The company reportedly posted a 2022 annual revenue of $11.84 billion.
Zalando SE
Leading European online platform for fashion and lifestyle, Berlin-based Zalando SE was founded in 2008 by Robert Gentz and David Schneider has since grown to become one of the largest online fashion and lifestyle retailers in Europe. Operating an online platform that offers apparel, accessories, footwear and beauty products in collaboration with over 7,000 brands, customers can purchase products through Zalando's website and mobile app. The company's business model revolves around providing a personalized shopping experience and reportedly posted a 2022 annual revenue of $11.20 billion.
PVH Corporation
With an estimated 2022 annual revenue of $9.155 billion, PVH Corporation operates in over forty countries and focuses on producing high-quality fashion and lifestyle products in more than six thousand retail locations in over forty countries. Founded in 1881 with the primary vision of mending and selling shirts for Pennsylvania coal miners, the company now owns well-known brands including Van Heusen, Tommy Hilfiger, Calvin Klein and Geoffrey Beene.
Lululemon Athletica
Founded in Vancouver in 1998, Lululemon Athletica is a technical athletic apparel company for yoga, running, training and most other athletic pursuits. Reported to have posted a 2022 annual revenue of $6.26 billion, Lululemon Athletica was originally founded in 1998 as a design studio by day and a yoga studio by night until it became a standalone store in 2000. The very first designs were made for women to wear for yoga. The company also trademarked its original fabric, Luon, in 2005. Over the past two decades, Lululemon has made multiple appearances on Fortune's fastest-growing companies list.
Under Armour
The origin of Under Armour is a legendary entrepreneurial story. What began with Kevin Plank, Special Teams Captain of University of Maryland football team, inventing a sweat-wicking shirt in his grandmother's basement in 1996 is a billion- dollar business today. A turning point came when Plank used almost all of company funds for an advertisement in ESPN, The Magazine. This resulted in a reported $1 million sales the following year and the company is said to have reached $1 billion annual revenue in 2010. As everyone began taking notice of the performance brand, Warner Brothers contracted Under Armour to outfit its actors for feature films 'Any Given Sunday' and 'The Replacements'. It os reported that the company posted a 2022 annual revenue of $6.22 billion.
Ralph Lauren Corporation
Ralph Lauren is the quintessential American Dream. The history of how a second-generation Jewish immigrant from the Bronx built his tie business into one of the world's powerful fashion empires and a global leader in apparel, accessories, home, and fragrances, reportedly generating a 2022 annul revenue of $6.22 billion. His genus lies in interpreting classic American style, referencing Old West, Golden Age Hollywood, Native American. Throughout the decades, Ralph Lauren remained true to his original vision as he expanded into other niches, including women's clothing and houseware, and even though he stepped down from his CEO position in 2015, the luxury brand continues to be a fierce contender in the global arena.
Prada
Few fashion brands are quite so synonymous with fashion royalty as Italian luxury brand Prada. Since it was founded in Milan in 1913, Prada has grown from a favourite of the Italian nobility to a global empire worth an estimated $6.22 billion in 2022. The Prada Group, committed to sustainable raw material sourcing, has also set an ambitious goal to achieve certified leather by 2023. Through membership with the Leather Working Group – the internationally recognized standard for responsible leather manufacturing – the Prada Group intends to further strengthen its commitment.
Shenzhou International Group Holdings
Founded on June 3, 2005 and headquartered in Hong Kong, Shenzhou International Group Holdings Limited engages in the manufacture and sale of knitwear. The Group provides customised fabrics, dyeing, finishing, printing, embroidery, cutting and sewing in addition to packaging and logistic services. Through continuous research and development, Shenzhou International Group aims to stay at the forefront of trends, providing customers with stylish and sustainable solutions that enhance their lives. And, by embracing technological advancements and maintaining strong partnerships, the team seeks to drive growth, profitability, and long-term sustainability for the company shareholders.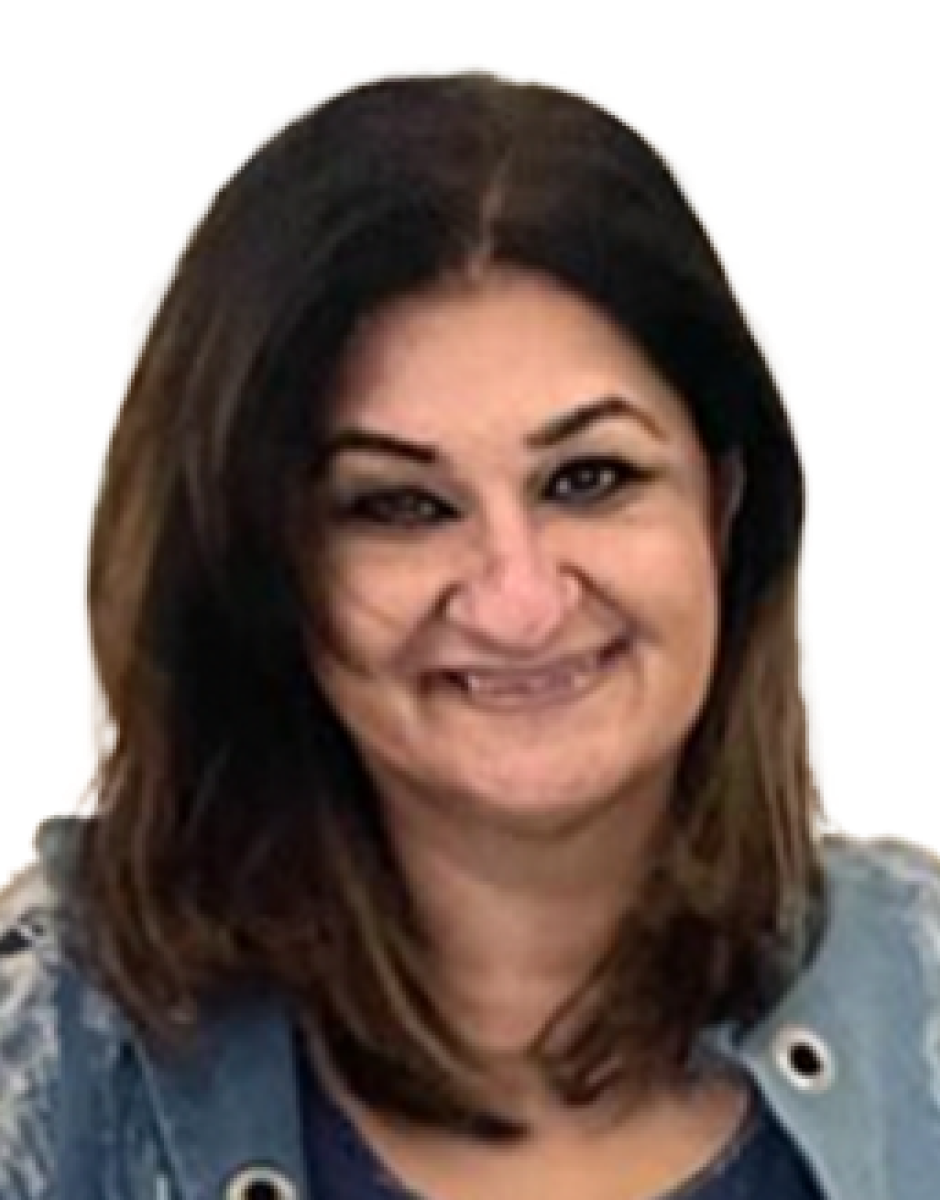 Jasmeen Dugal is a senior writer and author for FashionABC where she is responsible for writing stories that cover the fashion industry as a whole, from fashion events to innovative brands that are transforming the industry through the use of the metaverse, sustainability, and new digital solutions. She is also very active on Instagram with more than 92k followers.
Before joining FashionABC, Jasmeen worked with Condenast India as Digital Editor, and she was instrumental in launching Vogue India's official website. Her experience in the industry spans over a decade, during which time she has gained invaluable insights into the workings of the fashion world.
Four years ago, Jasmeen embarked on a new adventure and launched her own luxury portal, where she continues to focus on telling the stories of the people behind the brands. Her unique approach to editorial has helped her stand out in the industry, and her work is highly regarded by her peers.
Jasmeen is also an active social media user and can be followed on Twitter at @jasmeenGdugal and Instagram at @jasmeengdugal. Her social media presence showcases her expertise in the industry and provides her followers with valuable insights into the latest trends and developments in the world of fashion.