At Paris Fashion Week, some of the world's leading designers presented their Spring Summer 2022 collections. Be it digital presentations, mixed media like in Balenciaga SS22 or live runway shows, it felt like a season of renewal, hope and optimism. Here, our final pick of the showings we loved.
Technology at Miu Miu
For Miu Miu, Miuccia Prada showed a futuristic take on Fashion with a digital screening and a live runway show. The label debuted a short film directed by Moroccan artist Meriem Bennani which intermixed with live footage of guests at the runway show — seated in workplace chairs to hammer the workplace theme home — it was a back-to-work post-pandemic wardrobe of khaki jackets, cable knit skirts worn with shirts, low-riding pants and knits; for casual Friday, there were belted bandeaus, slip dresses and shimmering skirt suits. "It's so normal, but for me it's so strange. Strange is not strange anymore," Prada told Vogue. 
Performance Art at Dior
Dior proved we all need a little bit of colour and shimmer during these grim, uncertain times. Instead of a classic runway where models walked down a catwalk, the set was re-interpreted in alliance with artist Anna Paparatti, who sought inspiration from Roman nightclub The Piper Club, renowned for its mod-pop aesthetic in the Sixties. With shiny disco balls, colours and prints onstage, models walked a circular runway in baby doll dresses, suits, tennis dresses, colour-block panelled coats and gold-fringe minidresses for those red carpet nights.
Chiuri spoke to Vogue. "I think you have to accept that fashion is a game. Like all games, there's a part that is serious and a part that is fun. People love fashion because it helps them perform in their lives. People dress to represent themselves in the moment, and they are performing in a different way, changing all the time. And the show is the performance of fashion; it's also a performance art."
Inclusivity at Balmain
Olivier Rousteing's tenth anniversary at Balmain came with an invite which enclosed a personal letter from the designer, noting, "a year ago, I suffered some painful burns in an accident. Hospital rooms, bandages, and gauze wraps suddenly became a big part of my life—and as I began sketching, I found myself translating those months of doctors and physical therapy into today's many bands, weaves and dangling straps." However, the mood promised to be celebratory with Beyoncé speaking about the collection as "Fresh, audacious, empowering"; Naomi Campbell and former French First Lady Carla Bruni gracing the runway astride models Precious Lee and Alva Claire who defied conventional size limitations. In his words to Vogue, "It is beautiful to show reality and difference, and leave the standard that we have been brought up to understand is fashion."
Bold Silhouettes at Givenchy
Matthew M. Williams debuted his first in-person showing for Givenchy at La Défense Arena. He infused classic Forties silhouettes such as big sculpted shoulders with nipped-in waists, sharply cut, sculptured blouses with a bright burst of colour and print owing to a collaboration with New York based artist Josh Smith. Per Vogue, "In many ways, the collection felt like a precursor to the idea of doing couture. It manifested in zealous design value, which often made for rigid and constricting-looking constructions like knee-high dominatrix clog boots, as well as tight neoprene tailored jackets harnessed tonally in deconstructed corsetry or implanted with resolute peplums poking out from their hips. Williams collaborated with New York artist Josh Smith, interpreting his semi-abstract paintings through his own textural lens, working motifs of containers painted with clowns and words into the surface of his signature vulcanized jeans, or those of scary balloon smileys into ripped leggings."
Nostalgia at Chanel
At Chanel, models came down the high, raised runway and turned up the glam quotient for the photographers at the pit and along the length of the runway!! 'I used to love the sound of flashbulbs going off at the shows in the '80s," designer Virginie Viard stated in in the show notes. "I wanted to recapture that emotion." This season Viard referenced the Eighties look, opening with a black-and-white line of briefs, swimsuits, and sports bras, occasionally with miniskirts.
Per Vogue, "Her own reimagined denim propositions this season included a pretty, summery deck-chair ticking stripe cut into stiff little 1960s-looking dresses with bold bands of black sequins, creating the trompe l'oeil illusion of a classic Chanel cardigan suit, and charcoal denim wafted with a butterfly print… throwback to a moment that celebrated the happiness the fashion flock is feeling in a season of cautious reemergence and optimism."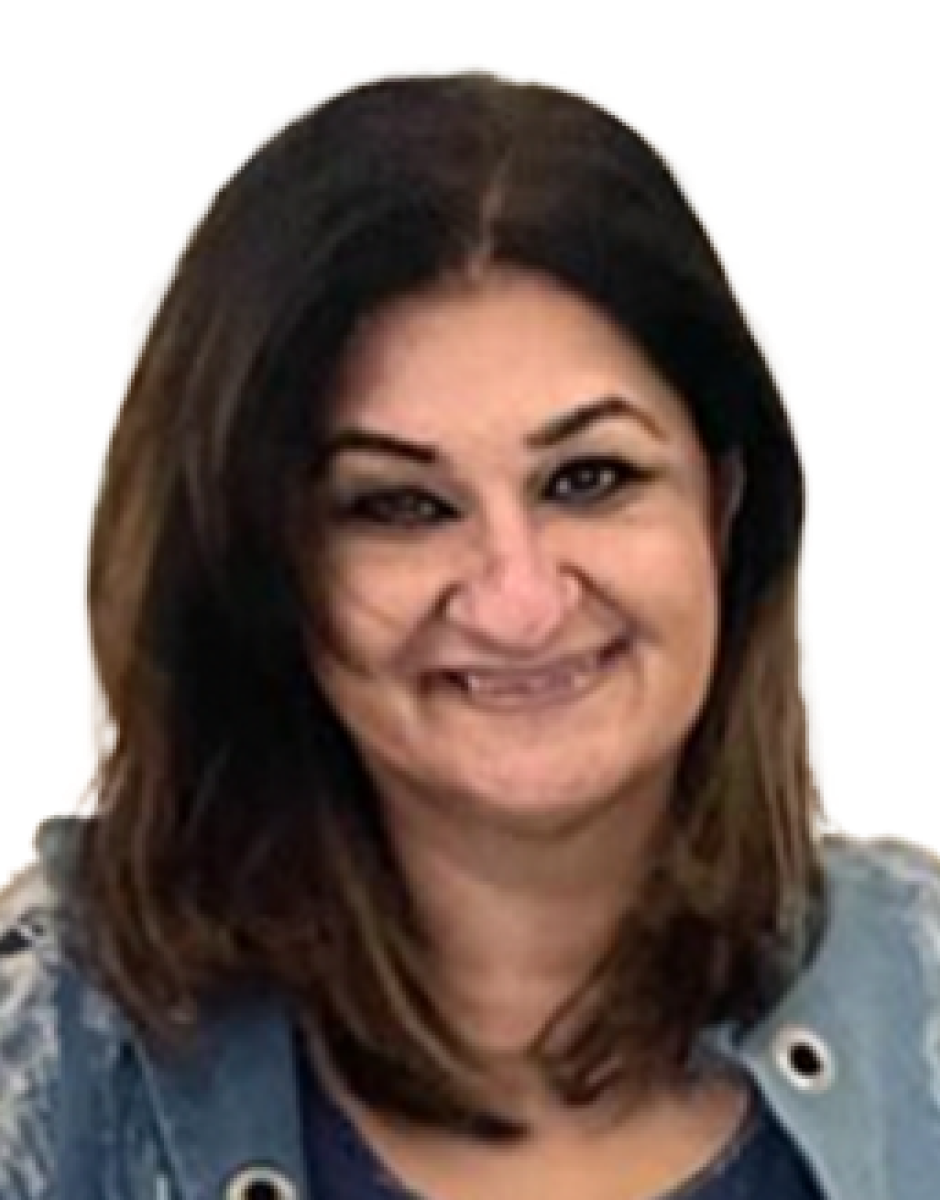 Jasmeen Dugal is a senior writer and author for FashionABC where she is responsible for writing stories that cover the fashion industry as a whole, from fashion events to innovative brands that are transforming the industry through the use of the metaverse, sustainability, and new digital solutions. She is also very active on Instagram with more than 92k followers.
Before joining FashionABC, Jasmeen worked with Condenast India as Digital Editor, and she was instrumental in launching Vogue India's official website. Her experience in the industry spans over a decade, during which time she has gained invaluable insights into the workings of the fashion world.
Four years ago, Jasmeen embarked on a new adventure and launched her own luxury portal, where she continues to focus on telling the stories of the people behind the brands. Her unique approach to editorial has helped her stand out in the industry, and her work is highly regarded by her peers.
Jasmeen is also an active social media user and can be followed on Twitter at @jasmeenGdugal and Instagram at @jasmeengdugal. Her social media presence showcases her expertise in the industry and provides her followers with valuable insights into the latest trends and developments in the world of fashion.