This article is part of a series based on the book 'Metaverse NFTs Uprising: The Ultimate Guide', which seeks to enlighten readers on the complex topics of the Metaverse, non-fungible tokens, and their impact on multiple industries and society more widely. Written by Dinis Guarda with the collaboration of Maria Lusitano, Anthony de Sigley, Karolina Makuch, William Hosie, Lisa Carlson and Hilton Supra.
The Metaverse aims to democratise fashion by allowing anyone with a computer and certain software to showcase their ideas, designs and collections. Additionally, when garments are created from a digital-only perspective, it encourages unique, creative designs. The time is ripe for anyone interested in Metaverse Fashion. Per Morgan Stanley, Web 3.0 revenue opportunities for the fashion and luxury industries could amount to $50 billion by 2030 with NFTs and social gaming presenting the main areas for growth. And with digital fashion also taking centre stage on social media and fashion weeks, it's time to examine the effect the virtual world will have on a fashion brand or a designer's representation, visibility and identity.
Indeed, the Metaverse has levelled the playing field for fashion brands and designers entering the space. There are marketplaces and web development agencies that provide end-to-end services to integrate a fashion brand or creator into the Metaverse. For example, Metaverse+ powered by NFT Brands Inc. integrates fashion brands and independent designers in the virtual space and helps increase consumer engagement. If most virtual collections by designer labels and fashion brands — often in collaboration with gaming giants such as Roblox and Zepeto — are similar to their real-world collections, specialist platforms are pushing the envelope. For example, virtual couture e-store DressX retails a huge assortment of apparel from classic to wearable art and futuristic. 
Among those designers who are embracing the Metaverse is Phillip Plein, who bought virtual real estate on Decentraland where he opened the Museum of NFT Arts and exhibited Metaverse-only outfits for avatars. Since most consumers did not have crypto wallets, he sold the NFTs on his website where people could pay with credit cards or ApplePay. There are many success stories like that of upcycled fashion label Imitation of Christ partnering with Bored Ape Yacht Club on sweater dresses, or French e-commerce accessories platform Monnier Paris retailing digital clothes on its own website with a cryptocurrency payment option or even tech couture house Auroboros launching digital-first fashion.
The use of NFTs to create digital versions of collections and collaborations with gaming can serve as an entry point not only into the Metaverse, but also into fashion itself. Daniella Loftus believes that consumers will soon be shopping online for apparel that physically does not exist. Hence, the name of her blog: 'This Outfit Does Not Exist'. What began as an Instagram account showcasing digital clothes, and essays on their potential, has now developed into a robust business to further the space and build its potential. She is also working on a report for a play-to-earn game named 'Identity Economy', investment through a digital fashion investment collective and work with The Fabricant. In the works is her own tech in the space early next year.
View this post on Instagram
The concept of limited editions that drives the NFT craze is an undeniable asset. In 2021, Gucci released a fashion film as an NFT through Christie's, titled 'Proof Of Sovereignty: A Curated NFT Sale by Lady PheOnix'. It reportedly sold for $25,000. After Louis Vuitton released 'Louis: The Game', a gaming experience with ten NFTs by Beeple, which rewarded gamers with the opportunity to win NFTs, the luxury fashion brand has invested further into its virtual platform by adding new NFTs which aims to educate gamers on Louis Vuitton's heritage.
In NikeLand in Roblox, fans can connect, create their own mini games, compete and share experiences. Burberry partnered with Mythical Games to release Blankos Block Party. In recent times, Dolce&Gabbana launched DGFamily NFT community which comes with an ecosystem of benefits for holders in the physical world and the Metaverse. In a statement, the designers revealed, 'when technology is at the service of people and their dreams, it becomes an even more powerful tool'. Want to test the waters? To digitize their collections, Puma allied with The Fabricant and Gucci with GEEIQ.
On a different note, we could wonder how the Metaverse could evolve toward the fashion industry on its own; in other words, could the Metaverse create digital platforms dedicated to only showcasing fashion? Will it make the Metaverse a more inclusive space? How do we break down the barriers of entry into the fashion industry via the Metaverse?
There are many ways. For example, Decentraland's Metaverse Fashion Week had prominent retail exposure including pop-up stores from Selfridges, Tommy Hilfiger, Etro, Dolce&Gabbana and Dundas World, offering a combination of NFT wearables for avatars and limited edition physical pieces. Entrepreneur and supermodel Karlie Kloss collaborated with a number of Roblox's designers to create the 'Fashion Klossette Designer Showcase.' A space for the designers to showcase on the Metaverse, it aims to help them to expand and elevate their individual works.
Decentraland Foundation creative director Sam Hamilton mentioned in a statement,
Fashion and haute couture are not new to the metaverse… creators have been pushing both the technical and stylistic limits of Decentraland wearables, and have created a booming economy with over one million dollars in sales of avatar wearables last year.
Just like the early days of the internet and e-commerce, Web 3.0 has some way to go to make it a seamless experience for anyone wishing to enter Metaverse fashion; the opportunities are immense and this is one big retail experiment which we are confident will profit longterm. Fortune Magazine notes that the Metaverse has the potential of generating up to $1 trillion in annual revenue. It will not only fill the gap between the real and virtual worlds, its most beautiful aspect will be the infinite possibilities of garments created by designers from every part of the world. There will be models of all ethnicities, sizes and shapes too; virtual influencer agency The Diigitals is creating virtual models with a diverse range of skin tones, and represent those with special abilities too. Their most well-known is black model Shudu Gram and plus-size model Brenn. 
Metaverse fashion has indeed levelled the playing field, offering a space that allows young, fresh creators around the world to showcase their talent. We are entering a new era of fashion which is fairer, more inclusive, and more creative. Further, there are companies like Eco-Age – with a portfolio of clients including Gucci, Diesel, UGG and The Woolmark Company – which recently launched a new division to advise clients on how to enter the NFT and Metaverse space, ensuring that they respect both environmental and social standards. Things can look up from here.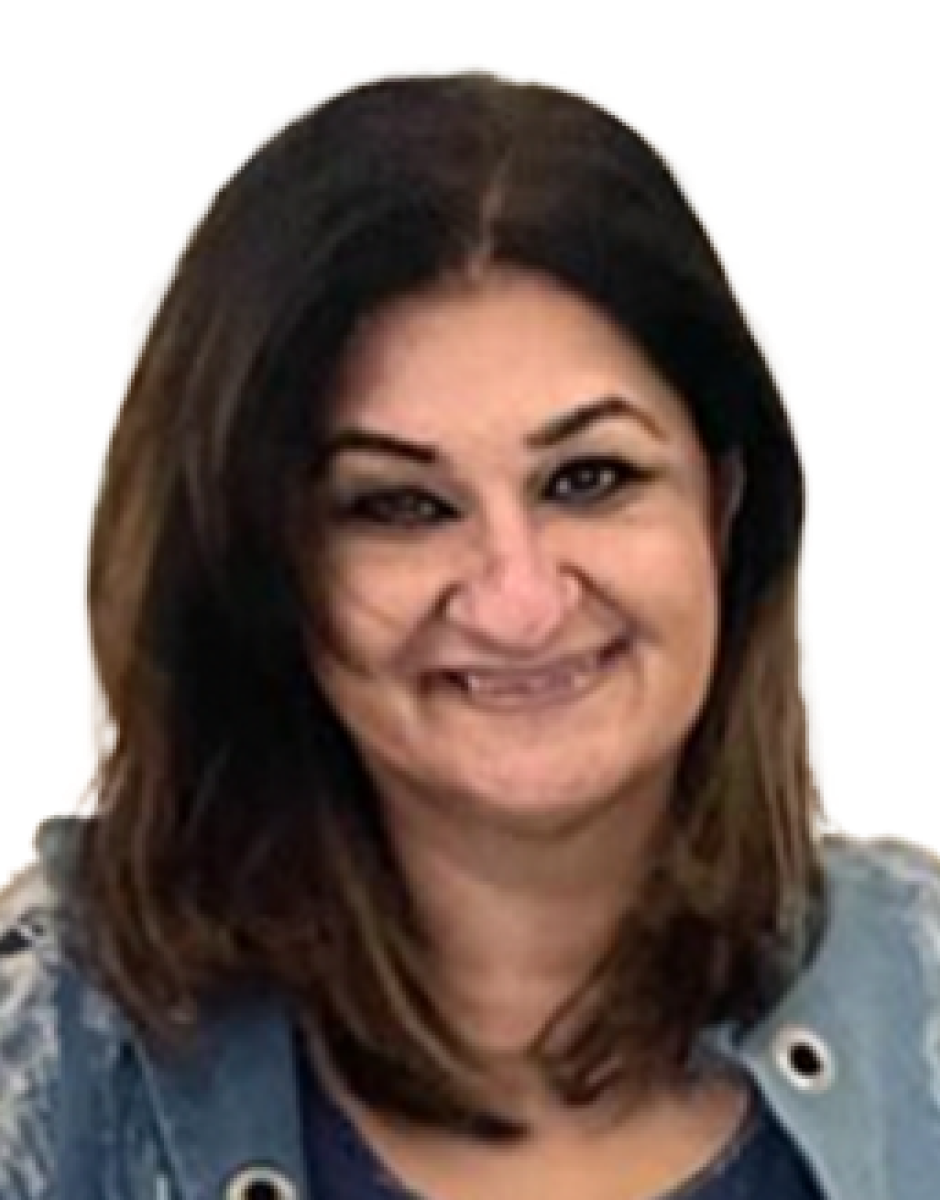 Jasmeen Dugal is a senior writer and author for FashionABC where she is responsible for writing stories that cover the fashion industry as a whole, from fashion events to innovative brands that are transforming the industry through the use of the metaverse, sustainability, and new digital solutions. She is also very active on Instagram with more than 92k followers.
Before joining FashionABC, Jasmeen worked with Condenast India as Digital Editor, and she was instrumental in launching Vogue India's official website. Her experience in the industry spans over a decade, during which time she has gained invaluable insights into the workings of the fashion world.
Four years ago, Jasmeen embarked on a new adventure and launched her own luxury portal, where she continues to focus on telling the stories of the people behind the brands. Her unique approach to editorial has helped her stand out in the industry, and her work is highly regarded by her peers.
Jasmeen is also an active social media user and can be followed on Twitter at @jasmeenGdugal and Instagram at @jasmeengdugal. Her social media presence showcases her expertise in the industry and provides her followers with valuable insights into the latest trends and developments in the world of fashion.