So, who are the business leaders influencing the shape of global fashion today? We did a round-up of the top five business leaders whose creativity, pioneering vision and hard work is taking Fashion places.
Al Sayed
Alumnus of Qatar University and Boston University, Al Sayed completed his MBA in New York University before joining Qatar Investment Authority as general legal counsel. Hardworking and a visionary, he was soon appointed Chairman and Managing Director of Qatar Holding, where he played a pivotal role in the growth and administration of Qatar Sovereign Wealth Fund. In July 2013, he was made Chief Executive of Qatar Investment Authority and Qatar Holding and during the tenure, he executed significant deals such as the merger of VW and Porsche, and also that of Xstrata and Glencore, the acquisition of Songbird and Canary Warf Group, Harrods Group, Iberdrola Energy, Tiffany, Heathrow Airport and a one per cent acquisition of LVMH. In December 2014, he was preceded by Qatari royal Sheikh Abdullah bin Mohamed bin Saud al-Thani.
Adrian Cheng
Harvard alumnus and grandson of New World Development founder Cheng Yu Tung with holdings in shopping malls, jewellery, insurance and luxury hotels, Adrian Cheng is CEO of New World Development Company Limited, Founder Chairman of K11 Concepts Limited and Executive Director of Chow Tai Fook Jewellery Group Limited. For his achievements, Cheng Yu Tung is the youngest person in Hong Kong to receive Officer in the Order of Arts and Letters in 2017 by the French Government and was listed by Fortune as '40 Under 40′ global business star and 'Young Global Leader' by the World Economic Forum.
Per Art Review, 'As CEO of Hong Kong's property and services company New World Development, founder of K11 shopping malls and Art Foundation, and board member of many of the world's major cultural institutions, Cheng has staked his future on the commercial potential of crossovers between luxury retail, property development and contemporary art… Meanwhile, Cheng announced a collaboration with former French Vogue editor Carine Roitfeld and committed to halving his businesses' carbon consumption by 2030.'
His newest investment vehicle, C Ventures, has stakes in, a network of technologically driven brands, from hipster media properties like Nowness to Not Just a Label, a specialist site that generates projects and jobs for hot fledgling designers, to Armarium, a luxury ready-to-wear rental company. The goal is to to build an interlocking network of resources to target millennials, which he refers to as BAT generation. 'The BAT generation numbers 427 million people and that's larger than the workforce of the United States and the European Union, combined,' he explained in a media conference.
Alexandre Arnault
Son of LVMH Chairman Bernard Arnault, Alexandre Arnault is one of fashion's youngest business stars. Alumnus of Télécom ParisTech, with Masters of research in innovation from École Polytechnique, at twenty-five he is heading luxury luggage brand Rimowa. Upon his appointment in January 2017, Arnault confirmed plans to open seven stores in addition to the Parisian flagship over the course of the year. Shortly, the brand was influential in propelling LVMH's digital strategy forward. In April 2019, Alexandre assumed his father's seat on the board of directors for French supermarket chain Carrefour and following LVMH's acquisition of Tiffany and Co. in January 2021, Arnault joined the luxury jewellery brand as Executive Vice President of product and communications and is looking at expanding its legendary designer-partnership portfolio.
Andrew Rosen
Andrew Rosen is an American retail executive. Currently C.E.O. of New York-based clothing retailer Theory, Inc., which he co-founded in 1997, Rosen is a third-generation garment industry entrepreneur. Per Wall Street Journal, 'Rosen bet that he could build a business on unfussy, well-made pants and shirts with no auteur behind them, and he won big.' By 2003, the company reportedly generated annual sales of $200 million and the co-founders sold it to its Japanese licensee, Link Holdings. In 2010, Rosen hired Belgian designer Olivier Theyskens as creative director to keep the label competitive with critically acclaimed brands Alexander Wang and 3.1 Phillip Lim. That's not all. Rosen is a supporter of NYEDC's Fashion Manufacturing Initiative, which envisions strengthening the garment sector in New York City by facilitating grants, training and resources to apparel companies. Last, but not least, is a key investor in a number of emerging American fashion labels, including Alice + Olivia, J Brand, Rag and Bone, and Proenza Schouler.
Amancio Ortega Gaona
Founder and former chairman of Inditex fashion group, best known for its fast fashion chain, Zara, Amancio Ortega Gaona is a pioneer in fast fashion. Sixty per cent owner of Madrid-listed Inditex, he reportedly has a net worth of $80.4B, per Forbes. His success story is inspiring. Amancio Ortega Gaona launched his own company, Confecciones GOA, in 1963. Having formed successful sewing cooperatives with the low-cost local workforce, Ortega offered fast fashion. Several factories being acquired in Spain, he and his wife opened his first storefront in La Coruña, named Zorba, in 1975, which they renamed into Zara. Zara expanded to several Spanish cities by the early Eighties, and in 1988, after the Inditex Group was formed, Ortega opened the first Zara brand outlet in Portugal. In 1989, Zara opened in the US, and in London in 1998. Per Forbes, "Zara, Inditex's leading brand, has been a groundbreaker in bringing new fashions, new designs, and new ideas quickly to its stores. Zara's relentless push of on-trend merchandise into the supply chain pipeline keeps its stores in stock on the latest fashions at saleable prices. Many new ideas from the fashion shows that just finished in New York, Paris and Milan will soon be on Zara's racks." Further international expansion came along with Inditex fashion brands Pull&Bear and Massimo Dutti, Stradivarius, Bershka, Oysho and Uterqüe. In 2011, Ortega announced his plan to retire from the conglomerate, stating that he would request Inditex CEO Pablo Isla to take his place.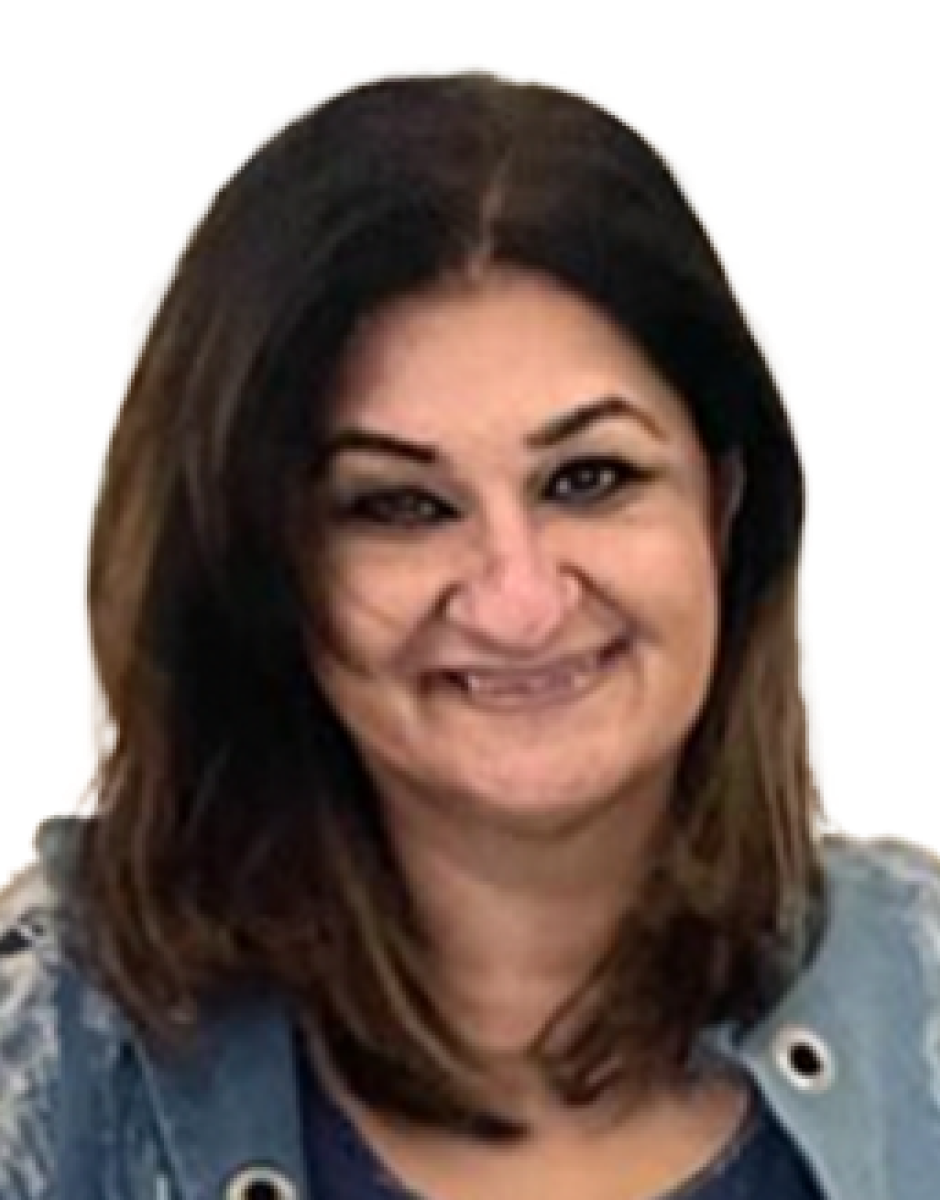 Jasmeen Dugal is a senior writer and author for FashionABC where she is responsible for writing stories that cover the fashion industry as a whole, from fashion events to innovative brands that are transforming the industry through the use of the metaverse, sustainability, and new digital solutions. She is also very active on Instagram with more than 92k followers.
Before joining FashionABC, Jasmeen worked with Condenast India as Digital Editor, and she was instrumental in launching Vogue India's official website. Her experience in the industry spans over a decade, during which time she has gained invaluable insights into the workings of the fashion world.
Four years ago, Jasmeen embarked on a new adventure and launched her own luxury portal, where she continues to focus on telling the stories of the people behind the brands. Her unique approach to editorial has helped her stand out in the industry, and her work is highly regarded by her peers.
Jasmeen is also an active social media user and can be followed on Twitter at @jasmeenGdugal and Instagram at @jasmeengdugal. Her social media presence showcases her expertise in the industry and provides her followers with valuable insights into the latest trends and developments in the world of fashion.