Does sustainable fashion have to be maximalist?

Sustainable clothes are built to outlast and outclass trends. A sustainable fashion mood board typically includes no bold proportions or colours of the moment, favouring neat lines, capsule collections, and muted palettes. These are the hallmarks of minimalism: a style that gained acceptance and popularity in the nineties, both in high fashion circles and on the streets of global fashion capitals. Upon emergence, there were two schools of minimalism: the elegant (Donna Karan, Giorgio Armani, and Jil Sander) and the deconstructionist (Comme des Garçons, Prada, and Helmut Lang). The former dressed European aristocrats for gilded events and society weddings. The latter dressed fashion's enfants terribles and off-duty supermodels.
View this post on Instagram

What these schools have in common is an acknowledgement that looking expensive and refined doesn't necessarily mean looking overly decorated. In other words: modest colours and discrete cuts don't necessarily imply a shy purse. It's a design ethic rooted in tradition and decorum: the mediaeval celebration of chastity as a symbol of elegance and the even more pervasive notion of simplicity as a symbol of cool. It's the idea that standing out in something sleek and muted is more impressive than doing so in something obviously loud. Minimalist proportions never go out of style because they never seek to ape a particular look to begin with. Rather, they are designed to fit the body of the person who wears them. As an old tailor's dictum goes, 'Compromise on quality if you must, but never proportion.' Timelessness begets reuse.
View this post on Instagram
Maximalism and consumerism: hand in glove?

Can we reuse maximalist clothing with quite the same assurance? At first glance, it appears unlikely. Maximalist clothes are often designed (and bought) for a special occasion. The Met Gala, with its prescribed glitz and glamour, stands out as a particularly poignant example of an event hoisted by recent collections; a summation of the latest fashion season's top trends, amalgamated into looks of temporary relevance. Of course, there's the odd vintage gem – props to Shrimpton Couture for sourcing that adapted Lacroix dress for Adut Akech this year – but it's a largely maximalist and consumerist affair, all about who can make the biggest splash. To wear something minimalist is frowned upon. To wear something worn before is heresy.
View this post on Instagram

Maximalism fuels consumerism, and vice versa. This, in turn, has caused the boundaries between minimalist and maximalist styles to become blurry. Indeed, consumerism doesn't discriminate between styles: it wants them all, and it wants them now. This insatiable appetite for more, always more subsumes the sartorial differences between a little black dress and its baroque-print counterpart. It's this phenomenon that explains the rise in eclecticism as a touchstone of early 21st century fashion: the art of mixing and matching, pairing an LBD with a diamond-studded denim jacket.
View this post on Instagram
Traditionally minimalist brands have bought into this vogue for eclecticism; the most recent collections from Celine, Miu Miu and Bottega Veneta all propped up their usual palettes with trendy, bombastic shapes, straddling the not-so-neat line between opulence and austerity. Like all high fashion phenomena, this has a trickle-down effect, informing and inspiring the designs of more accessible brands like Zara and H&M, and feeding an endless cycle of production at all levels of the industry which begets a consumerist mindset among shoppers, buyers, and press. 
A grey area

Do we need to ditch maximalism to transition towards sustainability? Fortunately for those who favour a loud print or startling colour, the solution is not so draconian. An emerging faction of designers are beginning to champion conscious maximalism, spotlighting circular fashion through upcycled and natural materials while catering towards more playful and vibrant tastes. For minimalist yet timeless evening gowns, look no further than Needle & Thread. For lush and creative vegan footwear, New York brand Veerah offers a plethora of heels to boot. Italian brand Benedetti has found its niche in the sustainable animal print market. For transformed offcuts in all shapes and sizes, follow Sweta Agrawal's @ahummingway, which reimagines Indian textiles through contemporary design.
View this post on Instagram
These brands and creators have understood that while maximalism might be more outwardly synonymous with overconsumption, the fact that consumerism doesn't discriminate between styles renders any sartorial associations baseless. If consumers follow trends, they are as likely to overbuy minimalist clothes as they are to overbuy maximalist clothes, depending on the mode of the moment. As Gen Z overtakes millennials as the trendsetting generation, maximalist styles are gaining social currency: layered jewellery, multiple rings on each finger, piercings galore, coloured sunglasses, dyed hair, patterned knits, extravagant bags, faux fur… It seems only logical, and fair, that maximalist clothes should be as readily available to sustainable shoppers as their minimalist rivals.
View this post on Instagram
An unlikely solution?

The booming thrift culture we are witnessing today in developed countries is a testament to this stylistic and generational evolution: though more is more, this can be achieved without harming the planet. The growth of apps like Depop, Cudoni or Vestiaire Collective has brought second hand shopping online, expanding access to vintage for those in more remote areas. Moreover, maximalism's penchant for eclectic pairings can empower us to repurpose items which we might have otherwise discarded. By contrast, minimalism's prescribed decorum and aversion to faux-pas can hinder how boldly we wish to mix and match possessions.
View this post on Instagram
The problem with consumerism is not maximalism: it's the desire to always shop anew rather than reuse what's in our wardrobes – whether vibrant, muted, or somewhere in between. There is no single style more sustainable than another; truly, the only sustainable clothes are those already in our home. But our hypervisual culture, bolstered by social media, feeds us glossy and glamorous images that favour the brand new. 
Fashion's passing fads and influences have been around since the dawn of civilisation, denoting identities and becoming an inextricable part of human culture. While consumerism has accelerated this process, the winds of sartorial change long predate our neoliberal society. Sustainable fashion will never be exempt from mainstream trends, and it would be naive to suggest that we can reject these entirely even as we choose reuse over new purchases. What we need to do is dress mindfully and understand that our wardrobes are already equipped for whatever trend may be round the corner.
View this post on Instagram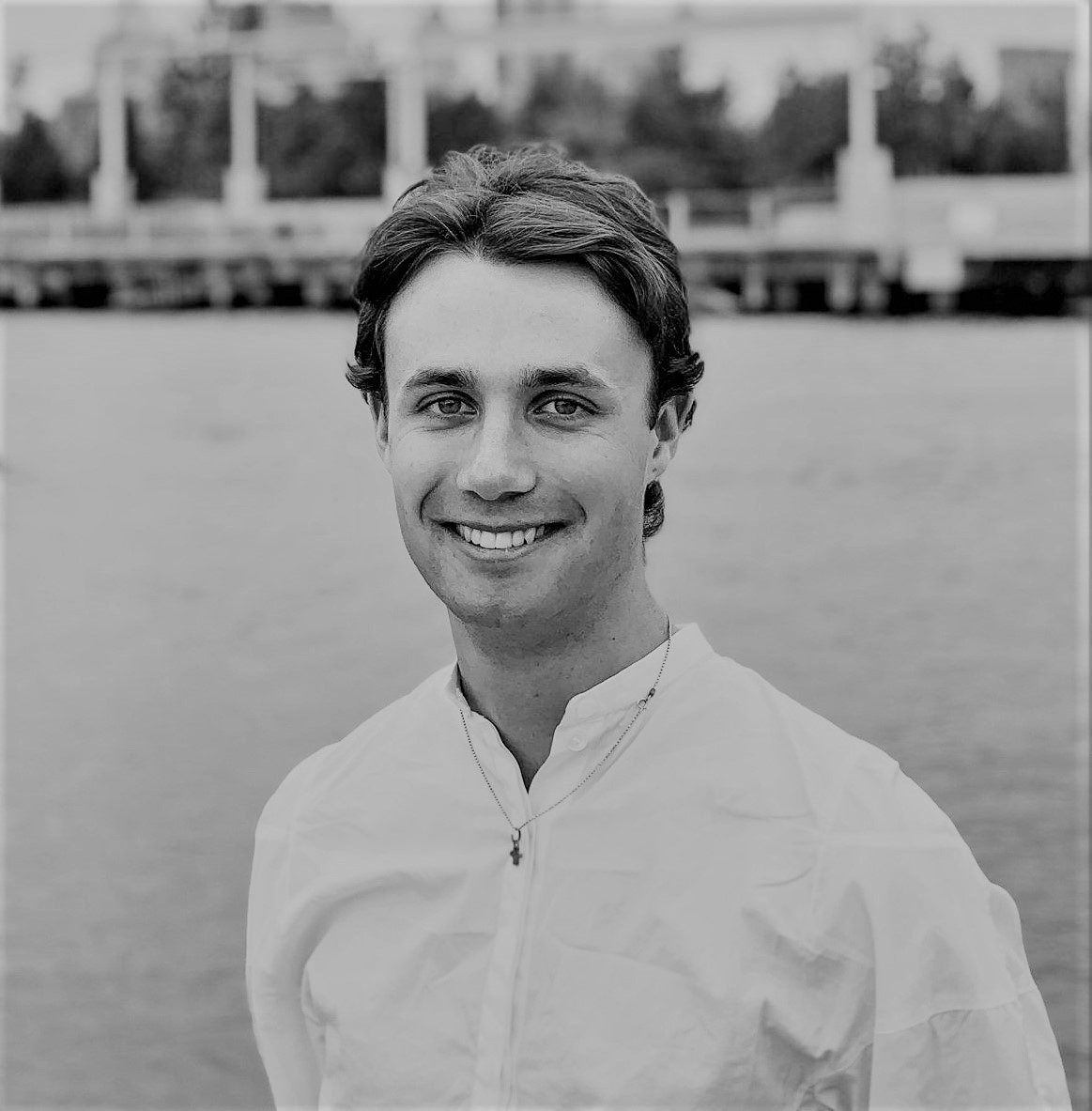 William Hosie is a writer and editor with a keen interest in fashion, design and art, earning a Double First from Magdalen College, Oxford in 2020.