The fashion season has well and truly kicked off, with beachwear collections showing in Miami and, last weekend, menswear showing in London. Presented by NewGen and ClearPay, London Men's Fashion Week showcased both digital and physical events, spotlighting a new generation of British designers. Unlike rival fashion metropolises Paris and Milan, London has remained a true breeding ground for future creatives including North East London designer Saul Nash, who won this year's International Woolmark Prize, and Steven Stokey-Daley of S.S. Daley who won this year's LVMH Prize.
The event tapped into London's cultural diversity and cosmopolitanism, but wasn't without its own share of industry hypocrisy. Talent was led by Priya Ahluwalia, who premiered her Africa is Limitless collection of men's and womenswear after an outstanding debut earlier this year. Drawing on her mixed heritage, part Nigerian and part Indian, she introduced viewers to a visual tapestry of cultural references packed with colourful graphics, rich exotic hues and unconventional tailoring.
View this post on Instagram
Other standouts included Martine Rose, whose off-calendar presentation in the arches of Vauxhall was inspired by "clothing accidents" resulting from "urgent sexual encounters or hurried dressing afterward," per Complex. Her first runway show in two years, Rose advanced a progressive vision of menswear with tight leather jackets and vests paired with jeans and cargo pants featuring sharply accentuated zipper-flies: a look popularised on TikTok as 'blokecore'. BDSM-inspired hardware dangled from the zipper-flies as well as from necklaces and other accessories. The extensive selection of outerwear and sportswear, featuring blue nylon tracksuits, oversize windbreaker pullovers and tight-fitting ski jackets with elongated sleeves, pioneered a hybrid slim-oversize look.
View this post on Instagram
Designer Marie Lueder's offering was more eclectic still. Opting for an installation setup rather than a classic runway show, she chose a candle-lit hallway inside an abandoned warehouse in East London to present her show 'Synthetic Fire', made up of garments ranging from dragon-toed Vibram five-finger shoes to hooded nylon shirts suspended by chains. Nylon was, unfortunately, something of a sartorial leitmotif across the collections – a reminder that the eco-warrior rhetoric pedalled by most contemporary designers amounts to little more than greenwashing. More alarmingly still, Lueder presented nylon as the fabric of tomorrow (against leather, symbol of the past, and denim, mark of the present). While lauding the "combination of having rubber or stretchy materials and maintaining a good shape," Lueder seemed to have overlooked the nefarious environmental impact of her chosen fabric and its dangerous equation with the future.
View this post on Instagram

Equally unfortunate was the clear fact that even London Men's Fashion Week could not escape collab culture, as Martine Rose worked with Nike on uncomfortably pointy bespoke Shox sneakers. Despite London's status as a hotbed for emerging talent, it seemed unable to avoid the grip of extraneous powerhouses, damaging the organic, authentic, and homegrown quality of the event. It's all well and good, in the throes of our post-COVID world, to pledge support to local brands and businesses; but when push comes to shove, capitalist conglomerates still have cards up their sleeves.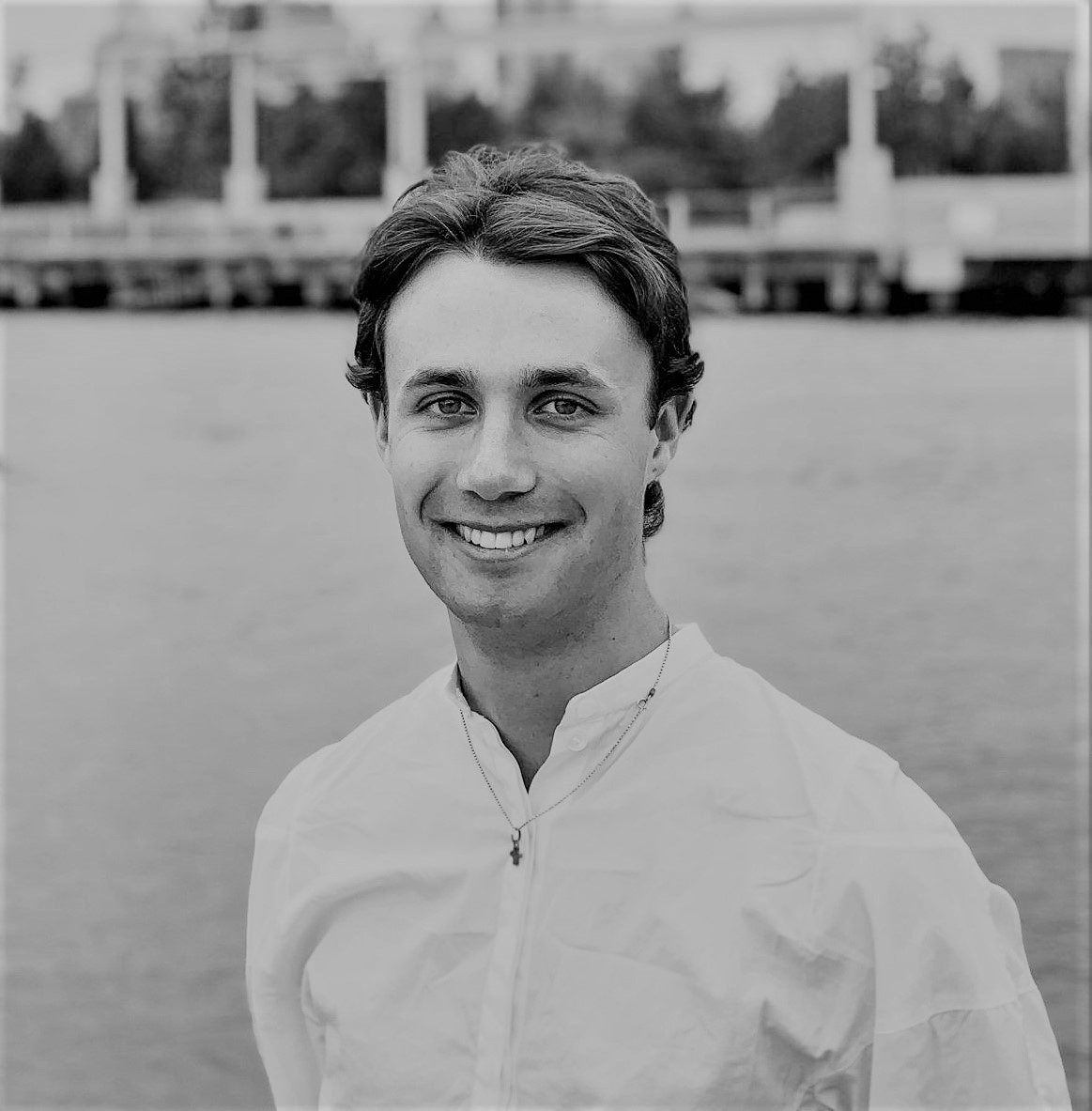 William Hosie is a writer and editor with a keen interest in fashion, design and art, earning a Double First from Magdalen College, Oxford in 2020.