Last update on: 2:45 am November 21, 2022 by fashionabc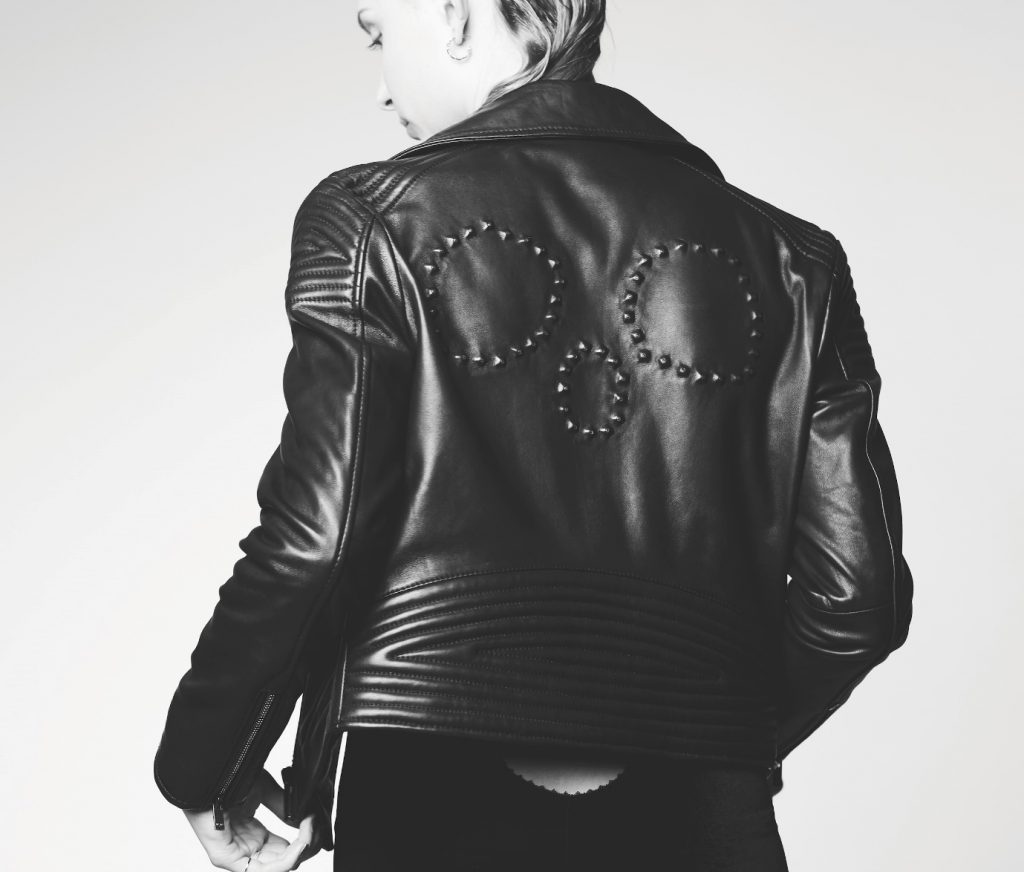 Leather jackets are an undisputed statement of style that can instantly put you in the limelight. It seems like our dapper male celebs know this fact very well, as they are frequently papped wearing stylish leather jackets emblazoned with metal studs. This goes especially for spiked and studded leather jackets, which strongly depict their rebellious style, edginess, and badass vibes. 
We can take clues from several celebrity hunks on how to style these punk/rock style leather jackets with absolute panache. Remember that you would hardly spot a celebrity wearing an ill-fitting jacket, so make sure your leather jacket with studs fits you perfectly to recreate their looks effortlessly. 
The Attention-Grabbing Studded Leather Jackets are All the Rage
If we trace the origin of studded jackets in the history of American fashion, we land in the diverse fashion era of the 1970s. The beginning of the punk fashion scene gave birth to the custom of wearing studded leather jackets to portray a unique and flamboyant style. 
Small or large metal studs and spikes in different shapes add an ornate, swanky look to the leather jacket. When the intention is to create a spectacular look, nothing is better than donning these cool, appealing jackets. This is the reason why we cannot help but marvel at the striking looks of male celebrities wearing splendid men's motorcycle jackets with studs all over them.
How Celebrities are Styling Studded Leather Jackets
Famous faces from the entertainment industry opt for studded biker jackets during their shoots, events, stage performances, and other appearances. It is an undeniable fact that whatever celebrities wear becomes an unbeatable dress code in contemporary fashion, hence the hype around these punk style jackets which is quite justified. 
Besides the famous Hollywood actors, musicians and sports stars are also not behind in the race of flaunting studded jackets time and again. In fact, music stars opt for them more frequently to portray their love and inspiration for the famous rock and punk musicians from the earlier decades. Here are some of our top favorite male stars who rock their studded leather jackets in no-fail ways. 
Nicolas Cage
The Academy Award winner definitely deserves the number one spot in this listing. Not only is he an immensely talented actor, but his incredible style sense is also one of the reasons for his huge fan following. 
Cage is particularly famous for his dashing looks in leather jackets, and that includes one of his studded biker jacket looks.  He opted for a striking black biker jacket with bold red trimming and metal stud detailing on the front, back, and sleeves. A cool feature of this jacket was the leopard print collar. Cage styled this jacket with a classic combination of black jeans and a black round neck t-shirt. To elevate the edgy flavor, he wore a fancy leather belt with a chunky metal snap.
Chris Brown
The King of R&B has an immense amount of influence not only on American music but on fashion trends as well. Chris Brown knows how to carry leather jackets with absolute quintessence. 
His striking look in a studded leather jacket was a strong fashion statement. The jacket featured patches, metal studs, and a blue lapel which made it stand out among the crowd. The rapper wore this jacket stylishly with a black graphic t-shirt and low rise navy jeans. The use of a baseball cap and chunky gold neck chains bring up the style meter reading for this outfit. 
Jimin from BTS
Park Jimin, the lead vocalist of BTS  is a global sensation when it comes to style. A true fashion icon that he is, Jimin is particularly famous for breaking gender stereotypes with his outfits and his choice of leather jackets.
When it comes to styling studded leather jackets, Jimin does it impeccably. He once wore a studded bomber jacket over a black t-shirt and black jeans. A red leather belt and metal accessories were adequate to make this look attention-grabbing. 
Adam Lambert
The famous American singer and songwriter Adam Lambert made waves with his incredibly edgy studded leather jacket look. He styled the gold studded jacket with a black vest and black skin tight leather pants. The use of distinctive accessories such as fingerless leather gloves, a belt with a gold snap, and gold chains gave this look true rockstar vibes.  
Effortless Ways to Style Your Studded Leather Jacket
Besides the famous faces from the entertainment industry, several Instagram fashion influencers also sport studded leather jackets quite often. Taking style hints from several of these notable influencers, we have summed up the best ways to create studded leather jacket looks. 
Giving edgy vibes to a classic outfit, wear your studded leather jacket over a white t-shirt and black jeans. You can never go wrong with a classy pair of Chelsea boots with this outfit.

Try studded jackets in different colors besides black for a catchy look. 

Ripped jeans and a graphic t-shirt match the fashion forward vibe of the studded leather jackets.

When opting for a black jacket with studs and black jeans, break the monotony by tying a yellow and black flannel around the waist. 
Wrapping Up
Studded leather jackets are one of the most apt clothing essentials to emanate the bad boy vibes. We have observed that all the celebrity appearances in studded jackets are a level up with chunky belts and jewelry which makes them look extraordinary. However, it is up to you whether you want to style it minimally or add more accessories to elevate the statement.