It's fashion's biggest night of the year. As celebrities and socialites prepare to walk down the red carpet in 'Gilded Glamour' for the 2022 Met Gala, we look back on the history of American fashion from the Gilded Age to the present day.
Last year's Met Gala introduced us to America: A Lexicon of Fashion, an exhibition featuring a hundred ensembles for men and women by a range of designers from the 1940s to the present. On 7 May, the second part of the exhibition, In America: An Anthology of Fashion, will open in the American Wing period rooms. If A Lexicon introduced viewers to the language of fashion, An Anthology will seek to apply it in a storied, architectural context.
What is that context? When the American Wing opened in 1924, it was the first major permanent installation of the arts of colonial and early federal America within an urban art museum. But it was also the first to depend principally on period rooms, which have remained "at the core of how the [Met] tells the American story," writes Morrison H. Heckscher. To exhibit clothes in a museum consecrates their artistic merit, but to do so in the American Wing confirms their iconographic status. These are clothes that have, quite literally, fashioned American identity. 
This is their story.
Early Days
Most accounts of American fashion history begin in the early 1600s, when French colonists wore European fashions from the land of their origin. But these narratives omit what came before, and deny the huge inspiration borne by Native American fashion on subsequent generations of designers. From the ornate patterns of Sioux war shirts to the intricate patchwork of breechcloths, Native American fashion varied from tribe to tribe, celebrating local identities and resources in ways most of today's sustainable fashion brands would envy. 
As tribes were driven from their ancient lands during colonisation, they were forced into closer contact with each other and began to borrow from their respective customs. The subsequent fusion of styles gave rise to what we commonly associate with Native American fashion, namely: feather headdresses and fringed buckskin clothing – the latter becoming part of the cowboy's uniform and, by extension, of white American attire. The dialogue between Old and New World fashions has co-evolved to reflect the increasing diversity of the American people. Thus, American fashion should not be understood and considered in Eurocentric continuity, but rather as a body of work that draws on a larger plurality of voices and influences.
The Gilded Age
One of these influences is money, replete with its vulgar and consumerist connotations. This came to be when industrialisation challenged the hierarchies of old, kept in check by feudal sumptuary laws which forbade gold and silver lace, embroidery, ruffs and thread to people whose estates were collectively valued beneath £200. This reinforced the class divide from a visual standpoint by denying upper class accoutrements to the aspirational set. But by the nineteenth century, New Money turned the old establishment on its head by showing that status could be bought. Cornelius 'The Commodore' Vanderbilt turned a $100 loan into a $100 million railroad and shipping fortune in the mid-1800s, paving the way for his granddaughter-in-law, the notorious Alva Vanderbilt, to splash cash on the most lavish parties ever seen until then, surpassing her Old Money rival Mrs Astor in public renown and social prestige. As culture became increasingly visual through the emerging art of photography and the growing power of the press, Alva Vanderbilt exploited the media frenzy surrounding her image to dethrone her nemesis and prove the superiority of acquired wealth over inherited estate. Central to this charade were clothes, which antiquated artistos derided as superfluous trivialities while New Money industrialists prized them as vital to their wealthy appearance.
Anderson Cooper's book Vanderbilt (2021) details the almost comic excess of the family's showy fashion sense. Yellow-and-white brocade gowns, underskirts in deep orange and pale butter, a velvet tiara with a peacock, and handworked blue satin bodices decorated with gold beading were just some of the items Alva would combine to court attention. She even wore "a string of pearls that had belonged to Catherine the Great […] across her waist," writes Eilidh Hargreaves in Vogue. Alva's daughter Consuelo Vanderbilt presented herself as no less than a fully-fledged European princess, while family rival Alice Vanderbilt once attended a ball "dressed as an allegorical electric light in a yellow-and-white satin gown". Carrying "a torch in her right hand", she resembled the Statue of Liberty – though hers was powered by a concealed battery. These costumes preempted the extravagant couture creations that parade down the red carpet at 1000 5th Avenue on the first Monday in May. Some of the more tongue-in-cheek gala gowns could even be seen as direct nods to gilded grandiosity: there's something uncannily Vanderbilt about Katy Perry's 2019 Met Gala chandelier dress, designed by Moschino. 
International recognition
While Gilded Glamour in its purest sense did eventually subside, the public admiration and demand for high fashion which that era pioneered has never waned. If anything, it has strengthened, extending beyond the upper echelons of American society. The emergence of event photography in the twentieth century inspired American fashion publicist Eleanor Lambert, founder of New York Fashion Week, to create the International Best Dressed List in 1940. "It was a genius idea, understanding the competitive nature of getting dressed," says fashion and art historian Amy Fine Collins. 
Lambert would later help cement American fashion's status on the global stage by co-organising an actual competition: the Battle of Versailles. Held on 28 November 1973, the event pitted five American designers – Halston, Bill Blass, Anne Klein, Stephen Burrows, and Oscar de la Renta – against the five French designers considered to be the best in the world: Yves Saint Laurent, Hubert de Givenchy, Pierre Cardin, Emmanuel Ungaro, and Marc Bohan for Dior. Each designer presented their collection in front of the world's social elite, gathering everyone from Princess Grace of Monaco to Andy Warhol. The night was a triumph for the American names, whose collections burst with energy, colour and a particular brand of modernity lacking from the more traditional French designs.
American fashion became an exportable commodity, and it wasn't limited to high-end formalwear. Casual, affordable items such as blue jeans, first created a century earlier in the U.S. by Levi Strauss, had already made their way onto the European stage and found popularity far beyond their American working-class roots. American style inspired a relaxation of boundaries between casual and elegant fashions – a phenomenon seen more recently with the glamorisation of activewear. At the time, this stylistic evolution motivated European couturiers to launch more accessible ready-to-wear lines. Yves Saint Laurent – himself a fan of the blue jean – was the first to kickstart the democratisation of high fashion in France, opening his Rive Gauche boutique in 1966. 
Located on the Left Bank of the Seine, it embraced the vibe of the neighbourhood at the time: countercultural, youthful and creative, more Sartre than sartorial. With his boutique, Saint Laurent created a fashionable bridge between the Left and Right banks; between new, experimental designers like Sonia Rykiel and old-school couturiers on the Rue du Faubourg Saint Honoré. This bridge would find an American counterpart two decades later, in the 90s New York fashion scene.
As American fashion seeped into global culture, international designers began to take notice of New York City as the country's sartorial backbone. With the emergence of boutiques like Charivari, opened by the Weiser family on the previously unfashionable Upper West Side, designers from Japan, Italy and Great Britain found a growing clientele among worldly Americans. John Lennon and Yoko Ono were frequent patrons of Charivari and especially keen on the Japanese brands which the Weisers had a knack for gaining exclusive rights to. 
Experimentation
The dialogue between American and European fashion extended that between American and European art. Both conversations redrew the lines of beauty and reimagined what might be considered creative, luxurious, and valuable. Crucial to this tango was Ralph Lauren, who mass-marketed classic Britishness through Polo shirts and tweed jackets better than any British designer had ever done before, or indeed since. Then there were designers whose cultural appropriations bore political potency. African American designer Patrick Kelly paired surrealist takes with subverted racist imagery. In 1989, he designed t-shirts – in itself a bold move for a high fashion runway – featuring stereotypical depictions of black men. It was a powerful act of reclamation and a case for fashion's ability to feed political discourse.
Kelly brought a sense of fun to the art of design, setting the stage for the golden age of American fashion: the 1990s. It was the decade that confirmed New York's status as a global fashion capital, on par with Paris, Milan and London, thanks in no small part to the rise of Downtown Manhattan as a fashion mecca. Shopfronts bearing new names popped up in previously untrendy (now unaffordable) SoHo, while bright young things like Todd Oldham and Isaac Mizrahi inspired a new hunger for innovation among well-established designers like Donna Karen, Ralph Lauren and Calvin Klein, looking to stay relevant for an increasingly fickle and youthful audience. Klein, who'd spent much of the 80s creating colourful, handsomely cut clothes for Amazonian bodies, embraced a darker, more minimalist aesthetic, starting what would become an industry-wide transition towards "authenticity, vulnerability, and almost haunting realism," per English fashion journalist Hamish Bowles. This new standard was best personified by a scrawny teenage girl from Croydon. That girl's name was Kate Moss.
The new mood wasn't without its detractors: Klein's campaigns featuring a naked Moss received widespread backlash for glamorising a look described as 'heroin chic'. But even at a purely sartorial, apolitical level, there was pushback against what was perceived to be a lazy, anti-fashion approach to clothing. "Could a rejection of fashion become high fashion?" asks Hamish Bowles in a Vogue podcast. To embrace the new mood was to take a risk; but it was a risk that often yielded more reward than playing it safe. Marc Jacobs' AW 1993 show for Perry Ellis embraced the unsophisticated, worn-out looks borrowed from the streets of Seattle. Jacobs summarised his looks in an interview with Bowles: he assembled "slips that were beaded, little shrunken cardigans […] and doc martens." The collection earned him eviscerating reviews from Suzy Menkes in The International Herald Tribune, and Cathy Horyn in The Washington Post. It was the show that got him fired from Perry Ellis. It was the show that made his career.
Jacobs was part of a new crop of designers who challenged the public perception of style through increasingly untailored and often androgynous designs. One of the most enduring names to rise from that new wave is Anna Sui, the Chinese-American designer who spent much of the 80s moonlighting as a stylist for fashion photographer Steven Meisel. Embracing the more carefree, uncurated approach to design pioneered by her peers, Sui successfully weaved an empire out of her teenage dream, pairing post-punk clothes with pastel palettes and sending her supermodel friends down the runway in babydoll dresses to the sounds of Pearl Jam and The Smashing Pumpkins. As contemporary culture experiences a resurgent interest in crochet and thrifting as part of a wider effort to encourage sustainable practices within the fashion industry, stylists and shoppers alike find themselves returning to Sui's artisanal savoir faire for inspiration.
Sui's mixed heritage is something of a metonym for the métissage that made 90s fashion in New York so revolutionary. The separation between downtown and uptown labels amounted to little more than geography, as patrons and purveyors at every level of society converged in the same shops and meeting points. The cool downtown art scene rubbed shoulders with Park Avenue heiresses at the same gatherings, where models usually seen in Versace gowns sported vintage flannels and jeans. This transformation of the American fashion market did not go unnoticed amongst more progressive European designers, the most emblematic of whom was Austrian luminary Helmut Lang. After relocating his activity to Manhattan in the late 90s, he changed the fashion week calendar by presenting his collections before anyone else. The rest of the New York fashion crowd followed, and, before long, American collections began to precede European shows both in timing and, contiguously, in importance. 
Beyond the clothes
By the turn of the century, there was no disputing American fashion's international grip. That grip only tightened throughout the decade, as fashion became synonymous with American celebrity culture. Fashionistas around the world adopted the boho-chic style and attitude of Hollywood darling, Sienna Miller. Los Angeles emerged as a competitor to New York, vying for the status of America's fashion capital, as Hollywood actresses like Nicole Kidman began to grace the glossies, effectively dethroning the models of yesteryear. The dialogue between fashion and film provided fresh ideas for editorials, with American Vogue's December 2000 issue covering Baz Lurhmann's sartorially unhinged and glamorous Moulin Rouge (2001). The Met Gala went from a New York society party to a fully fledged pop culture phenomenon; a true media event that redrew the celebrity landscape, ushering high fashion into the mainstream like never before. End-of-the-decade pop stars like Lady Gaga exploited the notoriety of fame and the pursuit of the paparazzi by embodying fashion as performance art both on and off the stage. 
As fashion became a part of global pop culture lexicon, it became a more commercial and corporate affair. As it was during the Gilded Age, American design became a matter of money. Brands that traditionally courted an alternative, unconventional clientele either disappeared (Isaac Mizrahi) or succumbed to logomania (Marc Jacobs), aping old guard houses like Balenciaga both in style and in prices. 
But it's precisely in such a context that bright young designers come up the ranks, pushing back against what they perceive to be an outdated and inauthentic approach. A new wave of creativity is apparent in the work of young, multicultural Americans such as Kim Shui (raised in Rome), Edvin Thompson (born in Jamaica) and Raul Solis (from Mexico). 
The Met Gala has long played host to the same, famous names, as designers with more capital than clout invite a celebrity to be their brand ambassador. Alessandro Michele's longstanding collaboration with Harry Styles is just one example of a designer-muse relationship that plays out on the Upper East Side each Spring. That kind of exclusivity tends to be a barrage to young creators from America, or indeed anywhere, though it sometimes throws up opportunities for sponsorship. Last year, legendary supermodel Iman Bowie attended the Met Gala with British-American CSM graduate Harris Reed, who designed her dress under the patronage of Dolce and Gabbana. For the lucky few, the Met Gala is a career passport. But for others, it's a set of conventions that needs shattering. And thus, it provides exactly the kind of exclusivity that nourishes craft, originality, and subversion amongst new, anti-establishment players. 
There's always been a place for gilded glamour. And they'll always be a place for downtown chic. Sometimes, the two meet. As the history of American fashion shows, that is where the magic happens.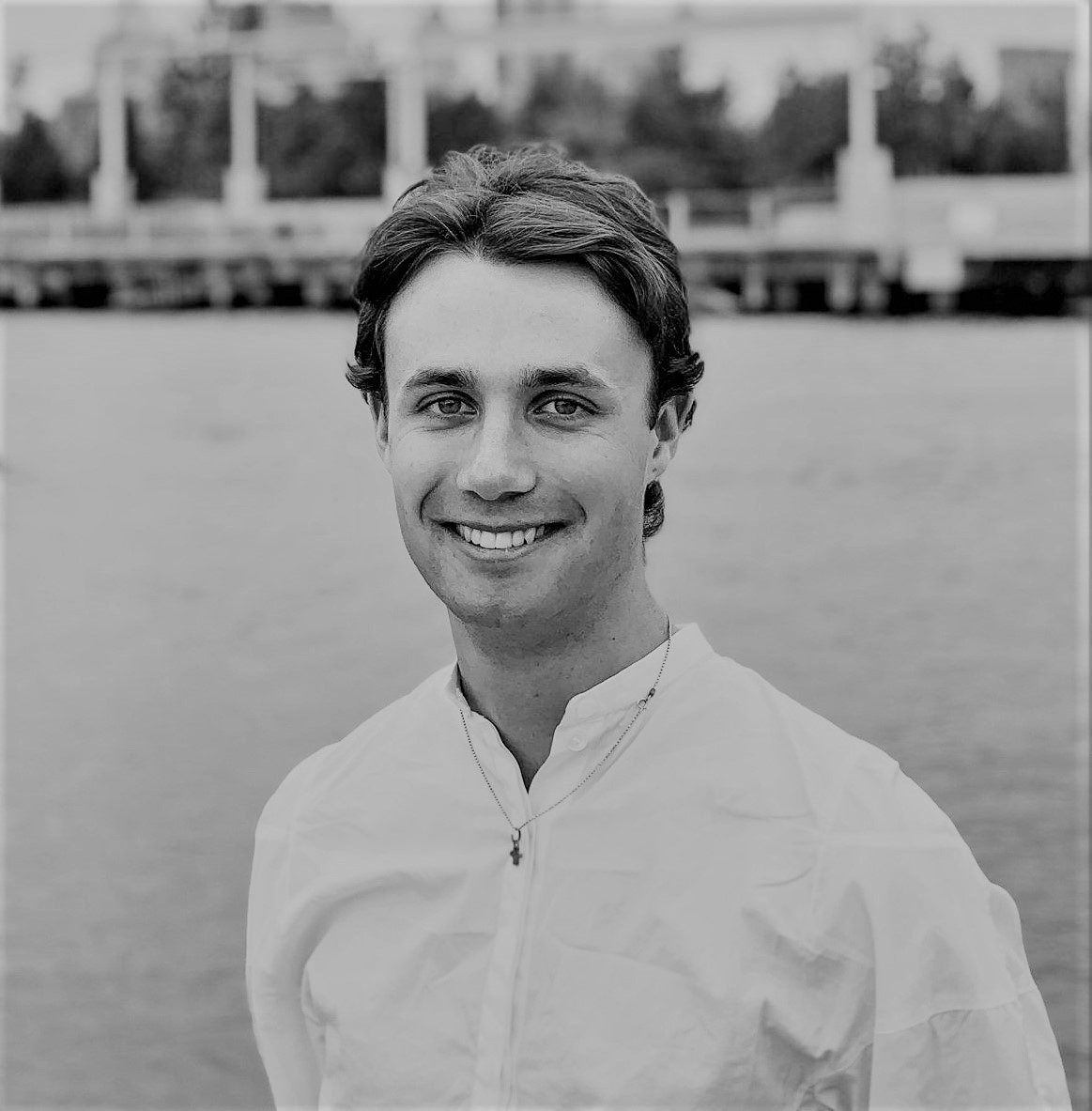 William Hosie is a writer and editor with a keen interest in fashion, design and art, earning a Double First from Magdalen College, Oxford in 2020.