Social media has become the key conduit between fashion brands and consumers. Its exponential growth, mostly due to creative content by influencers on Instagram, TikTok, Facebook, Twitter and YouTube, is a powerful marketing and branding strategy employed by fashion brands to reach potential customers. Not only does it create  brand recognition and presence, social media is a great platform to create the next "it" look; for example, when an influencer or a celebrity wears a certain style on Instagram reels or stories, it's seen by tens of thousands of followers and the next thing we know… it's a red-hot trend. So, it's not surprising that fashion brands are focussing on tailored social media campaigns; for example, visually rich images for Instagram posts and reels, spontaneous moments on Snapchat and witty one-liners on Twitter. "[It's] an opportunity to build deeper relationships," Tatcha's Tsai explains to BoF. "We consider social media a place for education and taking care of our clients. Although we regularly share content, a lot of the action happens in comments and through direct messages." So, which are the fashion brands that have an outstanding presence on social media or are most popular among fashion influencers? Let's take a look.
Burberry
Burberry, a British luxury fashion brand headquartered in London, created an outstanding online consumer experience, through social media, gaming and its official website. It was one of the first luxury fashion brands to establish a presence on Facebook and used Twitter both as a marketing tool and a customer service avenue. The brand also has a strong 20M following on Instagram and on YouTube, and made headlines when it partnered Mythical Games to release a game titled "Blankos Block Party" which also houses limited edition NFTs by Burberry. Per Harvard.edu, "Its social media presence, which has seen consistent and well-thought-out content, has allowed the brand to develop a strong community following and relaunched brand awareness and popularity amongst younger consumers… In parallel, Burberry built a sleek website which includes digital content and drives e-commerce."  The luxury fashion brand also created waves with the launch of "Art of the Trench", a community where users could upload photographs of themselves wearing Burberry trenches. Looking at its powerful social media presence, it is apparent that the brand's significant online presence was built to meet the requirements and interests of Burberry's target consumer.
Victoria's Secret
With 74.1M followers on Instagram, American specialty lingerie, clothing and beauty retailer Victoria's Secret is one of the most popular brands across social media networks such as Facebook, Instagram, Twitter, YouTube and LinkedIn. The brand maintains an active presence on social media with a well thought-out content strategy that helps it add thousands of followers each day which in turn has enormous potential to translate into footfalls and sales. Instagram is all about the visual appeal and Victoria's Secret is a master at it. The posts, stories and reels by the fashion brand are mostly of their models adorned in the label set in beautiful, glamorous locations. On Facebook, the brand's strategy is visual content focussed on its fashion shows, product promotions and new launches. The lingerie giant also gave its followers a first look at its sportswear by employing the "Angels" to star in Snapchat Stories. Per the official website, the thought behind its social media strategy is "to be the world's leading advocate for women. Which means the activity and community we foster across all our social media properties must put that advocacy into action, by maintaining a safe, inviting, supportive, and inclusive space for all… Have questions or ideas? We want to hear them! This community was built to be a collaborative, two-way dialogue and we truly value your opinions."
Louis Vuitton
Paris-based fashion house Louis Vuitton was amongst the first luxury fashion brands to use Facebook's store traffic ad objective. The aim was to inspire in-store sales at Christmas. The brand's Christmas 2018 campaign showcased its products to shoppers and stayed at the forefront of their target customer's minds throughout the holiday season, to subsequently lead to an increase in footfalls. With the use of Facebook's carousel ad format, the images showcased Louis Vuitton products alongside a map showing customers where they could find the nearest store. Running from November 26-December 24 2018, the Facebook campaign achieved outstanding results, including a reported 13,000 recorded store visits, 742,000 people reached and €1.26 cost per store visit. Alongside its well choreographed social media campaigns, the luxury fashion brand perceives the importance of having a strong social media presence in the digital age and frequently posts photographs and videos from catwalk shows, campaigns, events, store openings and influencers wearing their collections.
H&M
Swedish multinational retail-clothing company H&M uses social media in creative ways. In a 2012 marketing campaign, H&M and mobile application 'GoldRun' created a virtual photo scavenger hunt allowing users to take a picture, using GPS-synced smartphones, of virtual items that appeared in front of certain H&M stores in Manhattan. Doing this unlocked a ten per cent discount during an in-store purchase. That's not all; with photo integration, shoppers could see how they would look in those garments and upload the altered images onto Facebook. This is just one of the creative ways the fast fashion brand has creatively employed social media channels. To celebrate the inaugural World Recycle Week, H&M collaborated with musician M.I.A. for a music video shared on mobile and digital channels astride posts on social media from performers to prompt participation in its recycle program. H&M has also created separate Twitter feeds for each of the local markets in which it operates although each one uses the same background and header image so the branding is controlled. Today, the brand has 7.9M followers on twitter and 38.3M followers on Instagram.
FOREVER 21
With 14.1M followers on Instagram and 1.8M followers on Twitter, fashion brand Forever21 is reaching out to millennials with carefully curated posts and reposts. Per Fashion United, "[Millennials] are looking for brands that provide them with content for their social feeds, and to recognize their content and appreciate it through social currency: likes, comments, retweets, and reposts," Mario Moreno, global social media manager for Forever 21, stated in his forum." Did it have any impact? Per Fashion United, "In one year, the company's Instagram following increased by three million users. According to WWD, this makes the brand the fourth most-followed brand on the social platform… This means that social strategies in general can actually have a huge impact for fashion brands. Moreno states that the biggest takeaway is paying attention to customers and "using them to fuel the marketing strategy."" Another way Forever 21 increased engagement with its target consumers was by encouraging shoppers to upload their own photographs wearing their favourite Forever21 looks and get n opportunity to be reposted on the brands's social networks and on its official site. The campaign shone the spotlight on consumers with user-generated content that created glamorous vibes for them.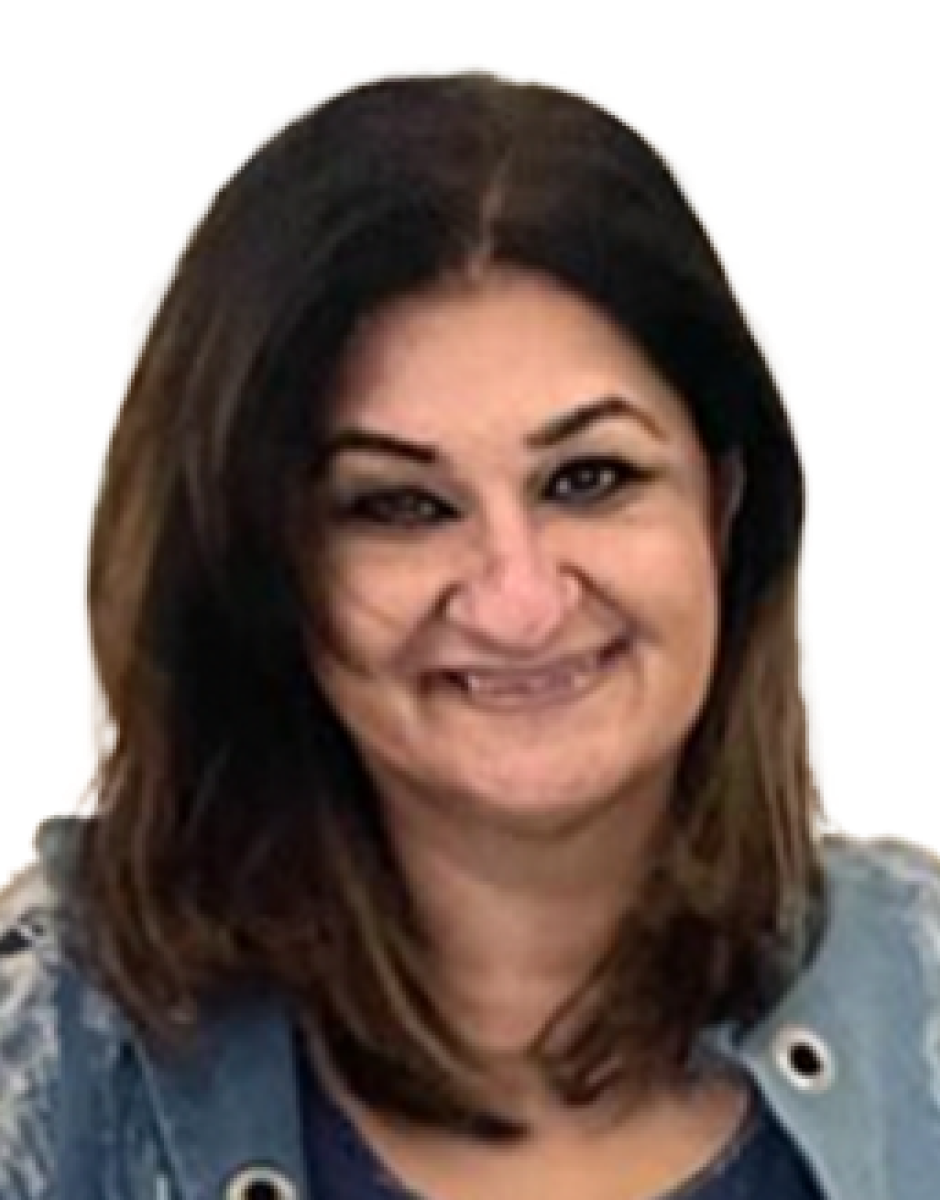 Jasmeen Dugal is a senior writer and author for FashionABC where she is responsible for writing stories that cover the fashion industry as a whole, from fashion events to innovative brands that are transforming the industry through the use of the metaverse, sustainability, and new digital solutions. She is also very active on Instagram with more than 92k followers.
Before joining FashionABC, Jasmeen worked with Condenast India as Digital Editor, and she was instrumental in launching Vogue India's official website. Her experience in the industry spans over a decade, during which time she has gained invaluable insights into the workings of the fashion world.
Four years ago, Jasmeen embarked on a new adventure and launched her own luxury portal, where she continues to focus on telling the stories of the people behind the brands. Her unique approach to editorial has helped her stand out in the industry, and her work is highly regarded by her peers.
Jasmeen is also an active social media user and can be followed on Twitter at @jasmeenGdugal and Instagram at @jasmeengdugal. Her social media presence showcases her expertise in the industry and provides her followers with valuable insights into the latest trends and developments in the world of fashion.