Last update on: 1:39 pm September 6, 2023 by fashionabc
As the 'Helmut Newton: Legacy' exhibition at the Museum of Photography in Berlin comes to an end this week, we look back on the life and work of an artist whose titillating, erotic visuals underscored a talent like no other.
He's arguably the greatest fashion photographer of all time, his name synonymous with seduction, provocation, and kink. Along with Irving Penn and Richard Avedon, he was one of the first fashion photographers to be considered a true artist, elevating his technical skill to levels of sartorial sublimity rarely equalled since. His longstanding partnerships with equally provocative designers, most importantly Yves Saint Laurent, created some of the most poignant and memorable images of the last century. 
Born into a wealthy Jewish family in Berlin in 1920, Newton's professional initiation into photography dates back to 1936. Aged sixteen, he began a two-year apprenticeship with then-famous photographer Yva, who published her sophisticated and, for the time, sometimes erotically-charged fashion photographs and portraits in many magazines. Escaping persecution by the Nazis in 1938, Newton fled to Italy and then to Singapore, eventually settling in Australia. There, he met the woman who would become his wife: June. Having established himself as a force to be reckoned with, he moved to London in 1957 with June, by then his wife of nine years. He landed a contract shooting for British Vogue, but his radical aesthetics proved better suited for Parisian taste, and the couple moved to the City of Lights in 1961, where Newton gained a cult audience. "Drawing inspiration from the Weimar Republic, Jewish creative émigrés like Erich von Stroheim, and crime novels, Helmut developed his signature style that would revolutionise fashion photography forevermore," writes Miss Rosen. 
Fashion was never central to Newton's oeuvre. Instead, it served as a prop in a sexual game, teasing out power dynamics between men and women, and sometimes amongst women themselves. From his Sapphic image of an androgynously stylised female model posing in a Saint Laurent tux in 1975, to a 1993 campaign for Il Marchese Coccapani featuring Claudia Schiffer as a pin-up-girl-cum-lady-of-the-house, wielding a whip as she surveys her housemaid's chores, Newton was a master of the male gaze. Whether it's exploring femininity, class, or both ideas at once, his work always hinges on sex. Dr Matthias Harder, Director and Curator of the 'Helmut Newton: Legacy' exhibition, summarised the theme of Newton's work as "an obsessive dilemma between exhibitionism, female emancipation, self-sacrifice, and death wish." 
His voyeuristic, occassionally fetischistic perspective has long been misidentified as deviant and perverted by more conservative critics, while the misogynistic undertones of certain photographs have prevented other audiences from appreciating how powerfully he portrayed women in the vast majority of his work. As the following selection of images from Newton's archive shows, he did not so much feed the male gaze as cleverly subvert it, endowing women with agency and narrative significance far beyond that of sexual objects. If fashion is accessory to his visual storylines, women are central to them, lying at the heart of his experiments with light, lines, and form. Newton may have been a fashion photographer with a small f. But he was an Artist with a big A. To gain a better appreciation for his work, try the free photo editor to play around with some of his shots. 
[1]

[2]

[3]

[4]

[5]

[6]

[7]

[8]

[9]

[10]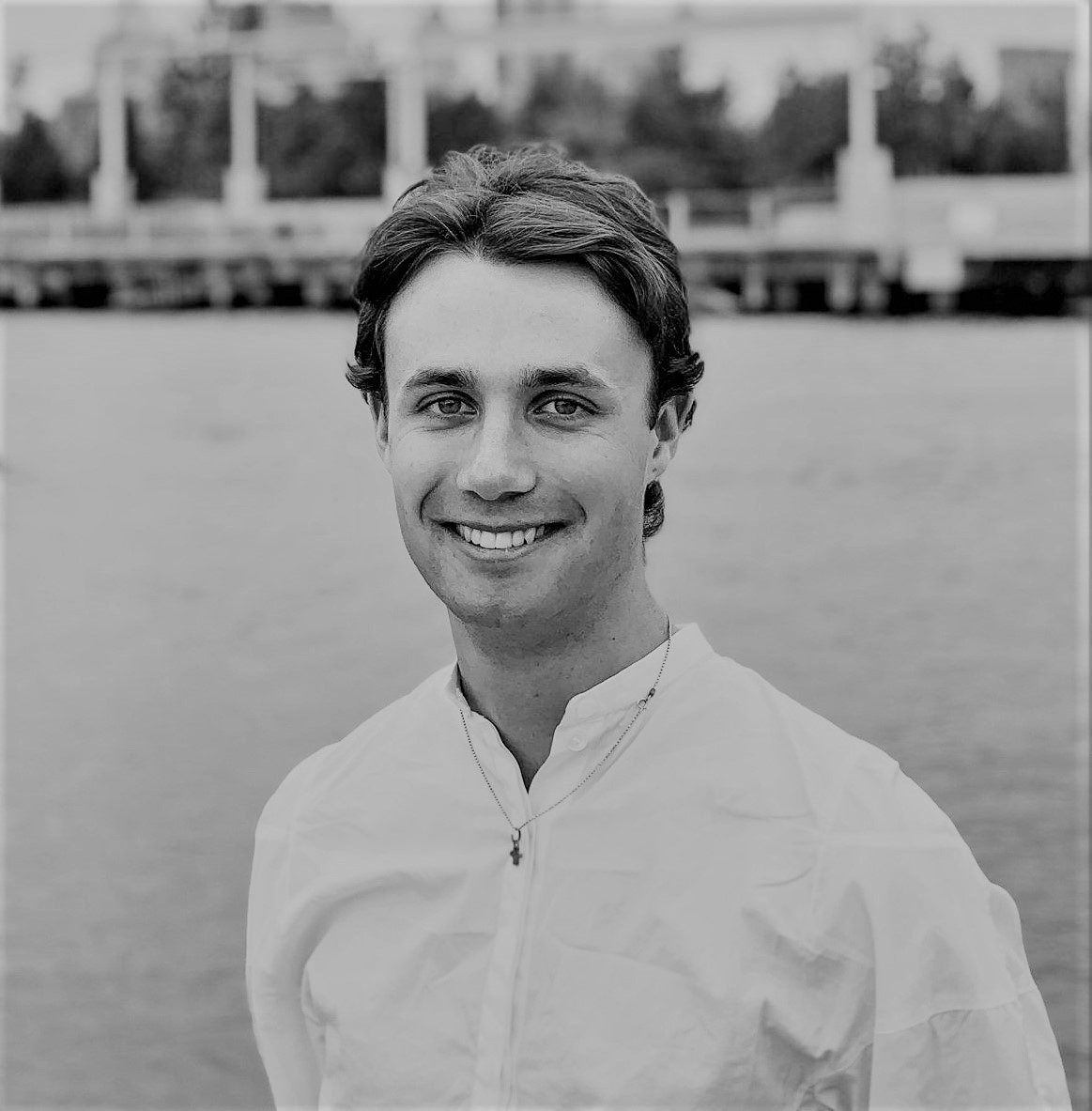 William Hosie is a writer and editor with a keen interest in fashion, design and art, earning a Double First from Magdalen College, Oxford in 2020.