5 Best Fashion Universities in The world
Studying fashion at university is vital as it gives you a depth understanding of all aspects of the fashion industry, these includes broad technical skills a vast understanding of the industry itself, which includes its historical development, current trends, and contemporary issues surrounding fashion today, such as ethical sourcing, manufacturing and distribution. To acknowledge the massive influence the fashion universities have with creating new extraordinary fashion icons, FashionABC has narrowed down the 5 Best Fashion Universities in The world.
5 Best Fashion Universities in The world
1. Fashion Institute of Technology
-From 1944-Present
The Fashion Institute of Technology (FIT) is a public college for design, fashion, art, communications, and business and technology connected to the fashion industry.Being so influential that even Calvin Klein attended it, which even came third in our list of 10 most vital designers. Set in Manhattan, New York City and is part of the State University of New York (SUNY). It was founded in 1944.
Furthermore, as of 2017, there were 8,846 full time and part time students enrolled, of which 8,661 were undergraduate and 185 graduate. All these students were enrolled across 4 major schools within the college.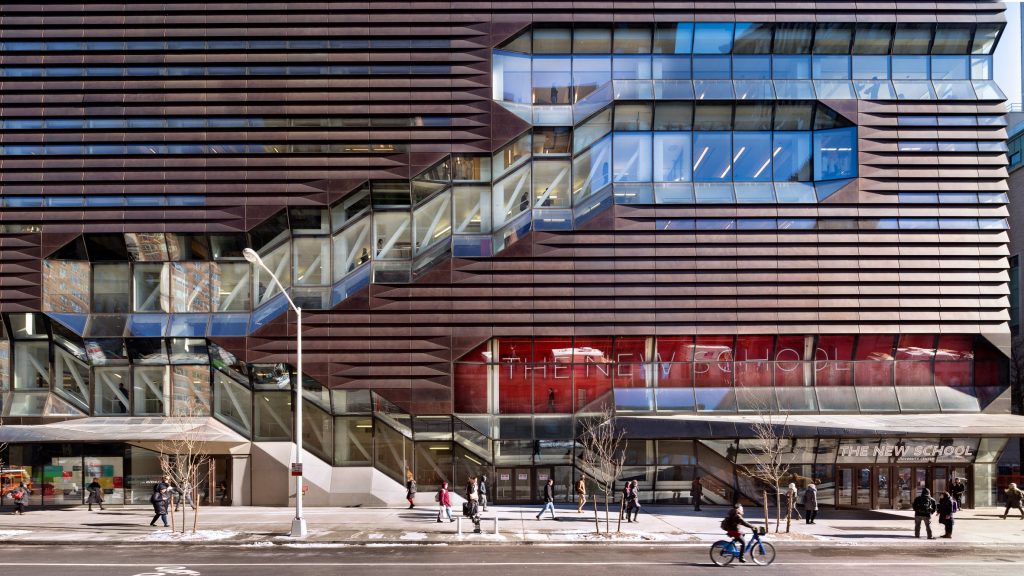 5 Best Fashion Universities in The world
2. Parsons School of Design-From 1896 to present
Parsons School of Design, known colloquially as Parsons, is a private art and design college located in the Greenwich Village neighbourhood of Lower Manhattan in New York City. It is one of the five colleges of The New School. The school is widely regarded as one of the most prestigious art and design schools in the world and ranks consistently as the top art and design school in the United States.
The New School had been founded in 1919 by a group of prominent progressive scholars including Charles Beard, John Dewey, James Harvey Robinson, and Thorstein Veblen. In planning their school, these distinguished intellectuals envisioned a center for instruction and counseling for mature men and women. They planned it as an alternative to traditional universities, with an open curriculum, minimal hierarchy, and free discussion of controversial ideas. Also having another vital designer attend it Tom Ford.
3. California College of the Arts
– 1907 to present
California College of the Arts, also known as CCA, is a private college of art, design, architecture, and writing school located in California (USA). The CCA is headquartered in Oakland, where its main campus can be found. Another campus is located in San Francisco. 
Founded in 1907, the CCA offers 22 undergraduate and 12 graduate programs in the areas of fine arts, architecture, design, and writing. The college offers bachelor of architecture, bachelor of arts, bachelor of fine arts, master of architecture, master of arts, master of business administration, and master of fine arts degrees. More than 2,000 full-time students are currently enrolled, of which approximately 1,500 are undergraduates and 500 graduate students.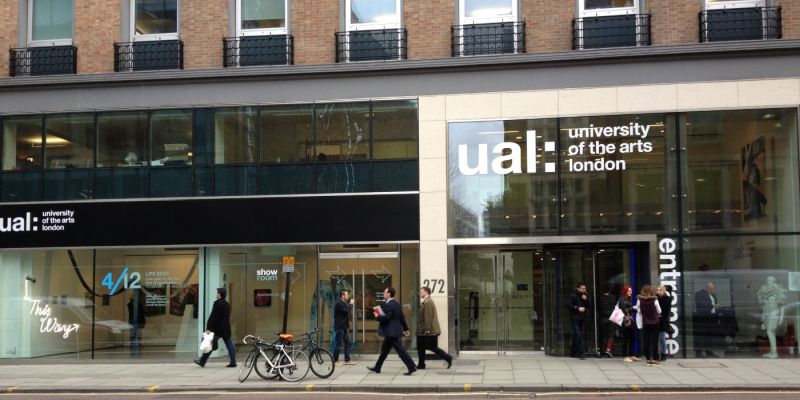 4. University of The Arts London
– 1986- Present
University of the Arts London (UAL) is a collegiate university in London, England, specialising in arts, design, fashion and the performing arts. The University has a world-class reputation and is made up of six equally renowned institutions: Camberwell College of Arts, Central Saint Martins, Chelsea College of Arts, London College of Communication, London College of Fashion, Wimbledon College of Arts; and one institute, UAL Creative Computing Institute
It was formerly founded in 1986 by the merger of seven previously independent art, design, fashion and media colleges as the London Institute, but it was established as a university in 2003 and took its current name in 2004.
4. MOD'SPE Paris
L'Institut Supérieur Spécialisé de la Mode, better known as MOD'SPE PARIS is a fashion business school which offers bachelor and master programs culminating with state-accredited degrees.
For about twenty five years, MOD'SPE PARIS became famous for its fashion business programmes whose former thousand pupils actually are all placed in the fashion market. MOD'SPE PARIS  is also based in the capital of fashion, Paris.
Today MOD'SPE PARIS offers new program for 2019 including three years bachelor degrees and two years of masters degrees.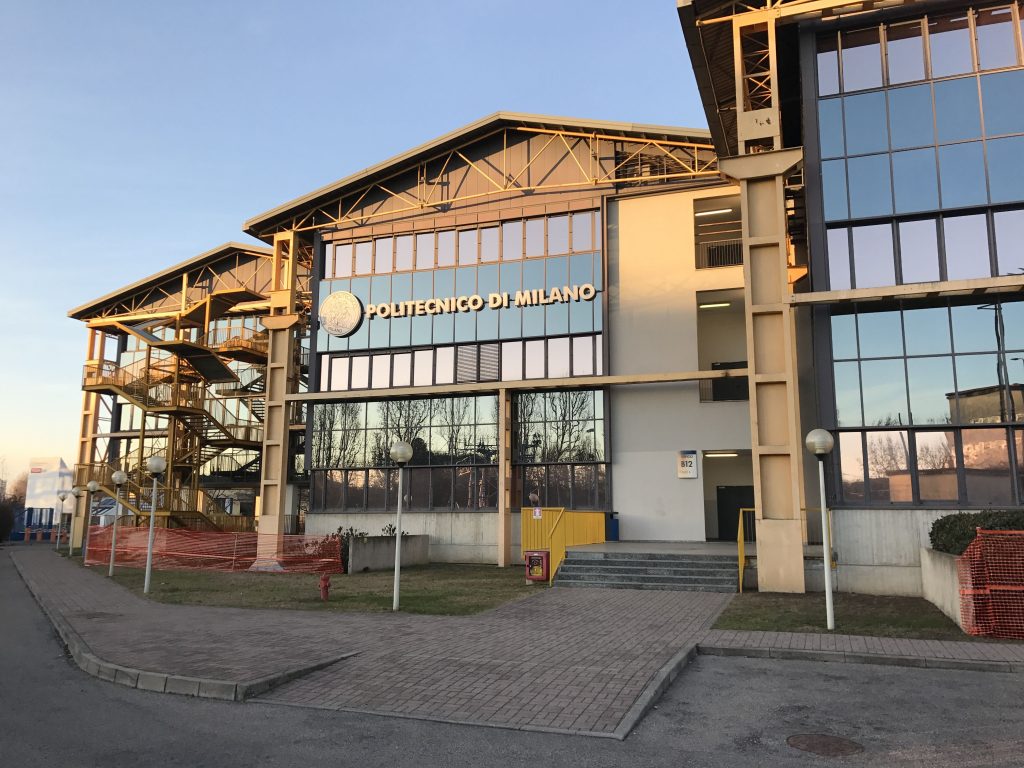 5. Politecnico di Miliano-1863 to present
The Politecnico di Milano was established in 1863 and is the largest school of architecture, design and engineering in Italy, with around 42,000 students enrolled.It is the oldest university in Milan.
The Polytechnic University of Milan has two main campuses in the city of Milan, where the majority of the research and teaching activities are located, and other satellite campuses in five other cities across Lombardy and Emilia Romagna. The central offices and headquarters are located in the historical campus of Città Studi in Milan, which is also the largest, active since 1927.

Hernaldo Turrillo is a writer and author specialised in innovation, AI, DLT, SMEs, trading, investing and new trends in technology and business. He has been working for ztudium group since 2017. He is the editor of openbusinesscouncil.org, tradersdna.com, hedgethink.com, and writes regularly for intelligenthq.com, socialmediacouncil.eu. Hernaldo was born in Spain and finally settled in London, United Kingdom, after a few years of personal growth. Hernaldo finished his Journalism bachelor degree in the University of Seville, Spain, and began working as reporter in the newspaper, Europa Sur, writing about Politics and Society. He also worked as community manager and marketing advisor in Los Barrios, Spain. Innovation, technology, politics and economy are his main interests, with special focus on new trends and ethical projects. He enjoys finding himself getting lost in words, explaining what he understands from the world and helping others. Besides a journalist, he is also a thinker and proactive in digital transformation strategies. Knowledge and ideas have no limits.