Top Shows at Paris Fashion Week Fall Winter 2022
Paris Fashion Week Fall Winter 2022 had seriously stylish, thought provoking showings from top fashion brands. Top shows at Paris fashion week fall winter 2022 :

Balenciaga
Balenciaga Fall Winter 2022 was an intensely personal showing for Demna Gvasalia, with the narrative and set reflecting the horror inflicted on civilians in Ukraine which had deeply traumatised him; Demna grew up in Georgia, in the former Soviet Union, and with his family, experienced the terror of civil war, in 1991–93, and for some time was a child refugee in Abkhazia, Germany. Circumstances in Ukraine brought back painful memories.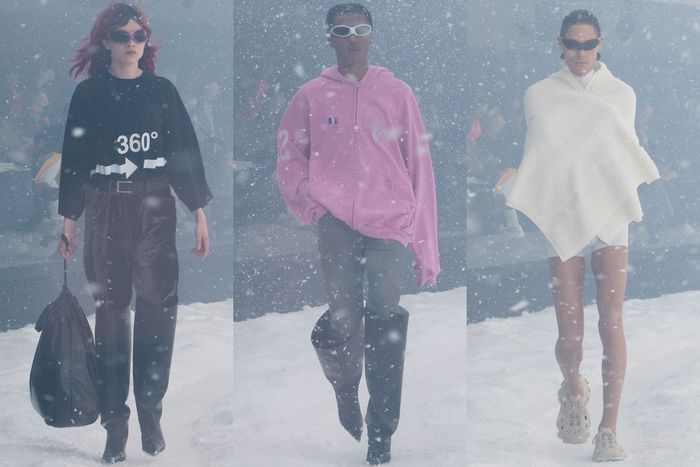 Top Shows at Paris Fashion Week Fall Winter 2022 : Balenciaga Fall Winter 2022

"Personally, I have sacrificed too much to war. This past week is bringing back all the memories that my mother and I put away in a box, and never looked at. We never got over it…Demna Gvasalia told Vogue. "It's the same. The same aggressor, maybe even the same planes that did it to us. Who knows? And seeing this, I was thinking for a while, "What are we doing here, with fashion? Should I cancel?" But no: I decided we must resist."
For his showing, titled 360 Degrees, held at Le Bourget airport, Demna created a snow dome and wind machines employing VR technology, separated from the audience by a giant glass partition as models walked in the giant snow globe, their apparel whipped by the wind. The accessories continued the theme of war as some carried garbage bags seemingly stuffed with their belongings while one held her fur coat around her body with shipping tape. Guests Kim Kardashian was no exception, dressed in logo packing tape.
Per WWD, "The collection was strong and did not bend to any of the storylines, but rather to Demna's garment-focused approach to fashion. He alluded to a lengthy conversation about buttons with Ye … as the lightbulb that went off that led to puffers, bombers and jean jackets that pull over the head, fasteners be damned. His storage problems and obsession with traveling light — and perhaps some remorse for his gigantic multilayer parkas of yore — led him to invent pre-wrinkled trench coats and double-breasted suits that can be balled up for easy packing."
Chanel
The interiors of the Grand Palais Éphémère was done up in tweed for Chanel Fall Winter 2022: the seats, the walls and the runway, which was designed to represent the River Tweed. In Scotland. It was a fitting tribute to the illustrious history of the luxury fashion brand by its Creative Director Virginie Viard.
Per Vogue, "tweed was at the heart of her new collection… used it on multi-pocket hunting jackets and coats that incorporated downy-looking fleece and for slightly oversized men's jackets of the sort Chanel lifted from her lover the Duke of Westminster… Viard conjured that weekend getaway spirit with colorful thick-ribbed tights and rubber Wellies or thigh-high waders stamped with the famous interlocking double Cs… She has a good sense for how young women want to wear Chanel for everyday, unpretentiously and with a lot of ease."
Tweed was showcased in a variety of styles, such as cargo-pocketed utilitarian jackets, bustier dresses, overcoats, skirt suits and bombers. The overall look was one of fluidity and comfort with pops of jewel tones. After all, back when Coco Chanel borrowed from menswear and transformed tweed into a womenswear staple — she did it as an act of rebellion against corseted silhouettes. A century later, the tweed suit — and the creativity that Chanel can design it with — remains a hallmark of the luxury fashion brand.
Valentino
Valentino may have been built on red but Pierpaolo Piccioli adopted a monotone colour spectrum of hot pink for Valentino Fall Winter 2022, set included. Or, black. "We see you, we feel you, we love you because love is the answer always," he said in a voiceover message directed to the people of Ukraine, before the first look came out at the showing at Carreau du Temple.
"I wanted to work like a monochromatic artist," the designer told WWD. "When looking at one color, you have to go deeper than the surface, to texture, cuts, silhouette, volume and detail. Because I'm not a stylist, I like to be a designer… Pink is a color I really like, and it's also a color that can have different sides."
Per Vogue, "He said he'd chosen what he called "monotone" to remove distractions and concentrate the viewers' eyes on distinguishing the differences between silhouette and detail… The pink went on for forty silhouettes, meted out from head to toe shod in either extremely high platform shoes, or chunky sneakers, in everything from tiny bubble dresses to long, narrow tabards, to crinolined bells; from sweeping opera coats to tailored suits and overcoats. It then returned eight more times for a grand finale of ostrich feathers, stately capes, and embroidery."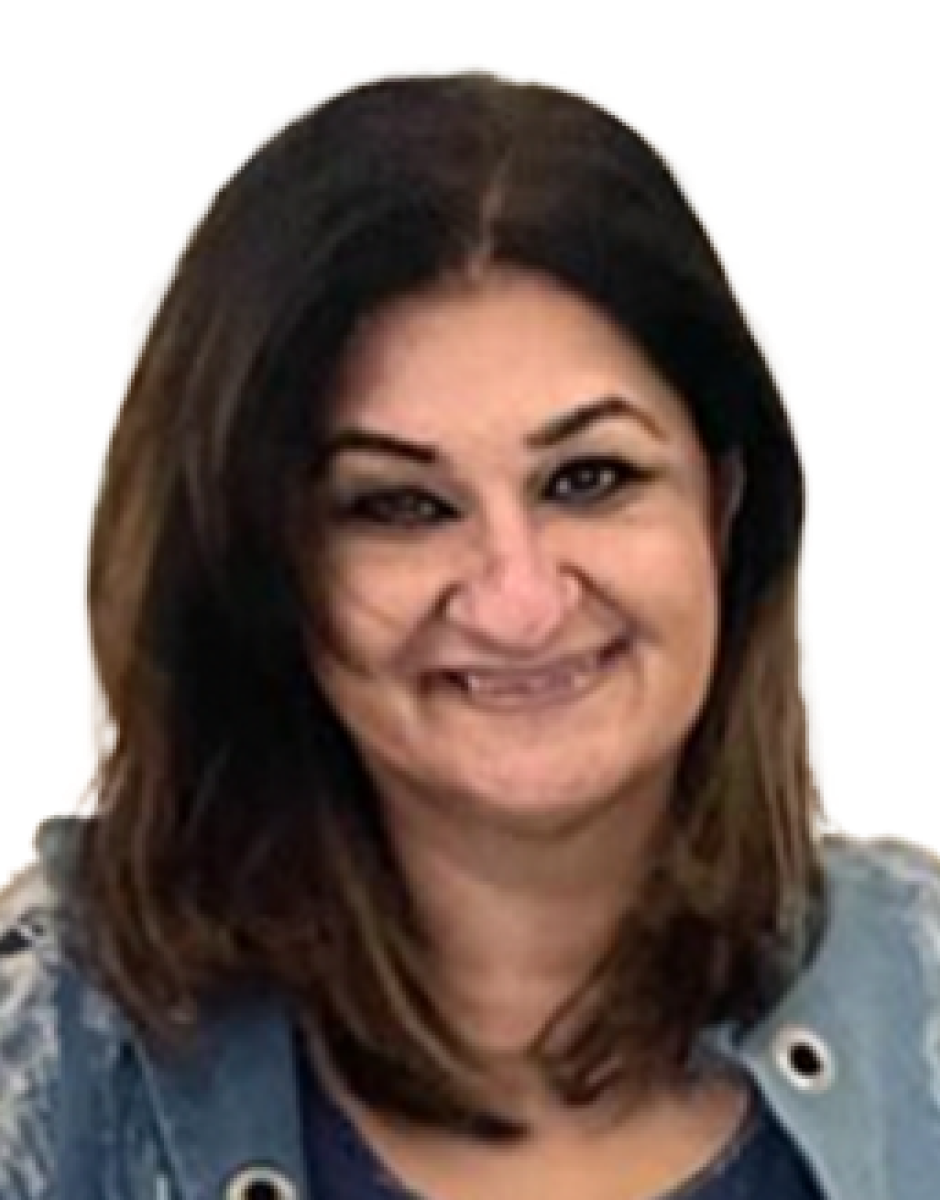 Jasmeen Dugal is a senior writer and author for FashionABC where she is responsible for writing stories that cover the fashion industry as a whole, from fashion events to innovative brands that are transforming the industry through the use of the metaverse, sustainability, and new digital solutions. She is also very active on Instagram with more than 92k followers.
Before joining FashionABC, Jasmeen worked with Condenast India as Digital Editor, and she was instrumental in launching Vogue India's official website. Her experience in the industry spans over a decade, during which time she has gained invaluable insights into the workings of the fashion world.
Four years ago, Jasmeen embarked on a new adventure and launched her own luxury portal, where she continues to focus on telling the stories of the people behind the brands. Her unique approach to editorial has helped her stand out in the industry, and her work is highly regarded by her peers.
Jasmeen is also an active social media user and can be followed on Twitter at @jasmeenGdugal and Instagram at @jasmeengdugal. Her social media presence showcases her expertise in the industry and provides her followers with valuable insights into the latest trends and developments in the world of fashion.