Last update on: 7:17 am March 9, 2022 by fashionabc
Celebrating women change makers in Fashion
There are so many iconic women in Fashion history, some we recognise from celebrations and tributes on International Women's Day and others who might be new… the list is ever-growing. Celebrating women change makers in Fashion :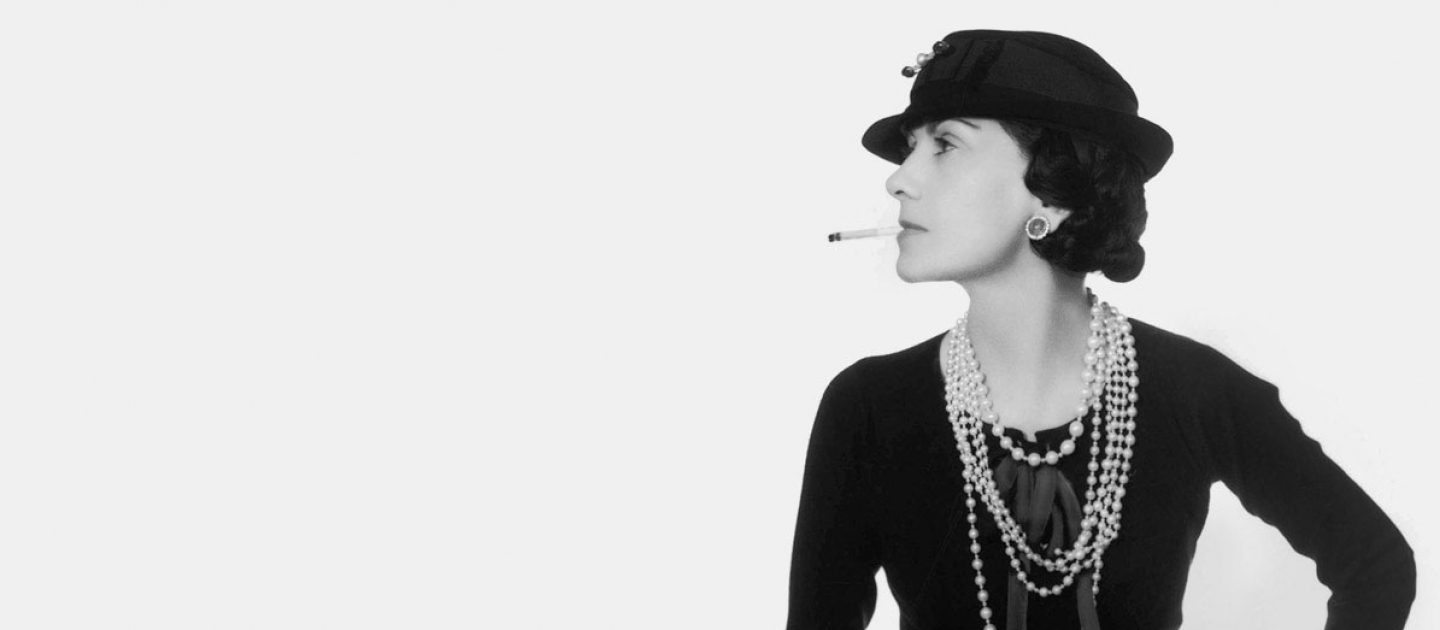 Celebrating women change makers in Fashion
Coco Chanel
Chanel continues to be one of the most successful luxury fashion brands worldwide, proving as Coco Chanel once said 'fashion passes, style remains.' The woman who transformed Fashion, Gabrielle Bonheur 'Coco' Chanel designed and defined timeless staples. The little black dress. The tweed jacket. The skirt suit. The founder of luxury fashion brand Chanel, Coco Chanel was recognised post-World War I for liberating women from the confinement of the 'corseted silhouette' and making sporty, casual chic a rage. In 1913, she opened her first boutique in Paris with hats and womenswear. Supply difficulties caused by the war was the driving force behind her presentation of a collection of soft jersey womenswear in 1916 and her style of comfortable knitwear, quickly caught the interest of the rich and influential who were bored of the corset. Coco Chanel expanded her brand throughout the years and her iconic perfumes remain the must-have of every fashion connoisseur even today.
Bandana Tewari
Bandana Tewari is a sustainable activist and formerly the fashion features director of Vogue India. For thirteen-odd years, Tewari wrote on the socio-political role of fashion, until she stepped down from her position at Vogue to focus on advocating for change within the fashion industry, in particular sustainable practices. Per BoF, 'she offered insight into Indian culture with an emphasis on the teachings of Mahatma Gandhi, and practices for western labels attempting to establish a presence in the market, such as avoiding ostentatious displays in certain months and tailoring products for local consumers.' In 2006, she was named fashion journalist of the year at the Fashion Awards in Mumbai, following which she shifted base from India to Bali. Tewari now serves as a special advisor to Global Fashion agenda and contributes to BoF.
'"I thought about Mahatma Gandhi and his profound relationship with clothes," she told OptionsTheEdge. "I started to wonder if we could apply some of his principles to fashion — ahimsa, which is non-violence, and satyagraha, which means holding on to your own truth… Gandhi's phenomenal journey with clothes directly connects fashion with activism, and it resonates with everyone, everywhere. That forged my path as a sustainability activist, and there was no looking back. I had found my calling and my sense of purpose."'
Mary Quant
Designer Mary Quant harnessed youth culture to create a new look and revolutionised Sixties fashion. She was at the forefront of a youth- centric movement that revolted against conventional fashion, giving women liberating solutions like minis, tights, hot pants and coordinated dress-and-knickers — a radical business model that brought fashion down from haute couture to street style. In 1966, she tapped into the need gap for makeup to complement the racy styles, and became a pioneer of designer cosmetics — bearing her daisy logo. Her, visionary aesthetic transformed her label into into a formidable brand — In 1966, she was appointed Officer of the Order of the British Empire for her outstanding contribution to the fashion industry and in 2015 she was appointed Dame Commander of the Order of the British Empire for services to British fashion.
Vivienne Westwood
Vivienne Westwood was at the epicentre of British fashion. Renowned for her radical design aesthetic and shock value, some of her popular designs include introducing punk and street style into mainstream fashion and the transformation of the crinoline into a shorter silhouette. The designer enjoyed shock value, designing apparel and shoes that referenced deviant sexual practices, including rubber dresses and spiked stilettos.
Per Vogue, 'A provocateur, radical thinker and instigator of the most important sartorial statements of the twentieth and twenty-first centuries, Vivienne Westwood is a fearless nonconformist with a relentless passion for tradition… Her revolutionary designs include the co-creation of the punk style, the introduction of street style into high fashion, the reworking of the crinoline, the restyling of Harris tweed and the reintroduction of platforms and the hourglass figure.'
It was she who first introduced bondage trousers and other aspects of BDSM, along with safety pins and chains, to mainstream fashion. Westwood also inspired the style of punk icons, such as Viv Albertine. Her use of Seventeenth and Eighteenth century cutting techniques, particularly the radical cutting lines she developed for men's trousers, continue to be used today. "It changed the way people looked. I was messianic about punk, seeing if one could put a spoke in the system in some way," she told Time. In 2013, Westwood began focusing on environmental and sustainability issues and collaborated with nonprofit 'Farms Not Factories' to design T-shirts and tote bags made using ethically sourced organic cotton. In 2015, Vivienne Westwood Ltd expanded worldwide and was operating sixty-three outlets, as she continued to design with sustainable materials that reduced impact on the environment.
Per Vogue, on her Autumn Winter 2021 collection, "From the mini-crini and beyond, Westwood has long upcycled dead-stock modes of dressing to renew them through her urgent and maverick eye. This collection's refreshed melange… starred across prints on shirting, T-shirts, denim, bodysuits, dresses and a frock-coatish parka, competing with clashing ginghams, stripes, herringbones, and checks. Not unlike Boucher, Westwood is a master at subverting apparent propriety to invoke the truthful and unruly; her signature brushstrokes of drunken tailoring and subversive drape were in full effect here." So, is it a wonder then that Vivienne Westwood is the proud recipient of British Fashion Designer of the Year in 1990, 1991 and 2006?