Last update on: 7:24 am March 7, 2022 by fashionabc
How To Be An Influencer
Fuelled by the pandemic and its norms, the digital community is increasingly growing with fashion influencers successfully capitalising on interests shared by a community. Per Vogue Business, 'In 2019, brands spent $8 billion on influencers, a sum of sponsored social media posts, long-term partnerships and collaborations, and the commissions influencers make through affiliate programs…' Why? Influencers have a loyal following, authenticity and trustworthiness which makes their advice successful in persuading consumers to buy from a certain fashion brand. We all want to hear from likeminded people, not company executives. A person who will tell you what they love about a hot pink sweater—the softness of the cashmere, the drape—and maybe show you a few ways to style it. So, is it about working from home and making tons of money or is there more to being a top influencer? Read on.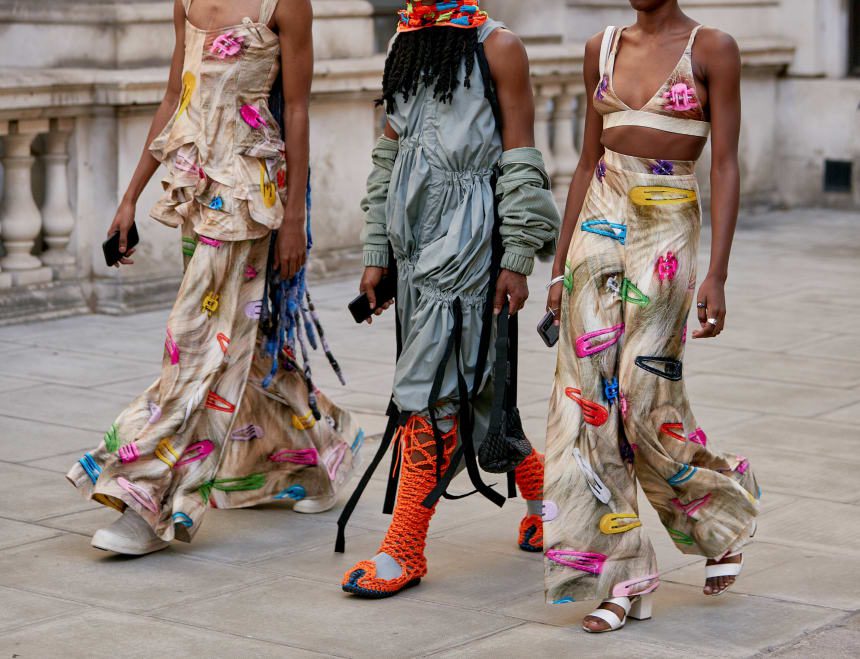 How To Be An Influencer
Do Something Unique
How many lacklustre run- of- the- mill influencers are out there? Chances are that we all know someone who has tried it. He or she may be passionate about fashion, food or travel but could not get a following. Why? Because the content was ordinary. Fashion influencers must be different than the competition. For example, New York-based Natalie Lim is not only a fashion influencer but also a professional model and that is what defines her personal style — inspired by designers she is modelling for, she aces off-duty looks for her followers top get some serious inspiration for their wardrobe.
Pick Your Channels
You cannot be successful on all social media channels. Pick one channel to focus on and maybe two other channels to be active on. If you find that your engagement is highest on Instagram put all your energy into growing that channel. Focus and grow.
"It is much harder today to find people who truly have their finger on the pulse of contemporary culture," Thomai Serdari, a professor of fashion and luxury marketing at New York University, tells Forbes. "An influencer may not have gone through design, marketing or business training, for example, but they have been successful in creating their own communities."
Create A Social Media Strategy
Don't just wing it. Plan out your content. Make a list of the posts you want to publish for the next three months. Decide how often you are going to post right down to the days and timing. Be consistent. And do not be afraid to invest money. If you were starting a new business, you would invest money, wouldn't you? If you are serious about being an influencer, you should purchase good equipment like smart phones and cameras.
Be Consistent
My favourite podcasts come out on the same day and time every week. Your content should be the same way; for example, a new style blog every Tuesday at 5PM which lists the must-shop products of the week and a link to purchase!! You need to give your followers a reason to subscribe. If you do not create fabulous content, on a consistent schedule, why would anyone subscribe?
"Influencers are like the new catalogue," fashion influencer Nguyen, who has a devoted Instagram following of 125,000 and counting, tells Vogue Business. "When you have that database of inspiration, it is so much easier than walking into a store with a whole bunch of stuff on the shelves, and you don't know how to style it."
Engage With Your Followers
It is easy to engage with your audience. Be genuinely interested in what they have to say and respond to every comment, follow people back, etc.
Study The Data
What content is working? Who is your audience? Study the analytics. It is easy to do this — simply look at which kind of posts are getting the most likes and comments. What does your audience look like? Are they old or young, male or female? Create the content that is appealing to them, most.