Fashion companies and designers worldwide rely on China to make a majority of their clothes, fabrics and trims such as the cords, appliques, buttons and more. The coronavirus pandemic has not only caused production delays but also compelled fashion designers, buyers and other industry insiders to miss out on Milan's Fashion Week in late February. As the world gets ready for a full lock-down, here is the impact of the coronavirus pandemic on the fashion industry.
By the end of fashion week, Italy has been facing a coronavirus outbreak of its own, and the country has been in quarantine. Giorgio Armani held his women's Fall/Winter 2020/2021 fashion show in an empty theatre. Many designers opted to cancel their shows as well: Prada's May 21 cruise presentation in Japan, Gucci's San Francisco cruise show for May 18, Versace's May 16 cruise event and so on.
Italy's $100 billion-plus fashion industry is now struggling to cope with supply chain issues and weak demand. In a global perspective, companies that are dependent on China as both a manufacturing and billion-plus-consumer market are suffering financially. This will cause an avalanche effect till later in the year as well. Not only fast fashion brands but private labels have become victims to this coronavirus pandemic known as Covid-19. Overdue payments and delayed consignments have become an over-looming concern for independent designers. Some are left to wonder whether or not their business will fail among this crisis.
"The vast majority of certain products are only done in China," says Gary A. Wassner, the CEO of Hildun Corporation and the chairman of Interluxe. "We became very dependent, and we allowed it to happen because it was cost-efficient, but that's not the only thing to consider."
Consumers have started to become more focused on their health, they're less likely to shop for luxury goods. Chinese shoppers, who accounted for roughly 40% of the amount spent on luxury goods last year, have stopped travelling to make big-ticket purchases in cities like New York and Paris. Even Middle Eastern consumers now shop through the luxury of their own homes. Consumer patterns have gone through a drastic change, where people are now more concerned with surviving rather than spending on clothing.
Brands that were doing fairly well before the outbreak will land on their feet, but those struggling will have difficulties in bouncing back. There is a cash flow crisis, so these companies are rethinking their dependence on China as a whole despite it being cost-effective. This can adversely affect the way clothes are manufactured, because companies may look into other undisrupted regions. Release dates of new lines are being postponed, which is in turn affecting the supply and demand chain. As was gathered by Fashion United, numerous global brands, including Nike and Uniqlo closed store operations across China following the coronavirus outbreak. This has already made an impact on sales. Ralph Lauren reported a decrease in sales by an estimate of 55 to 70 million dollars. Capri Holdings, which owns Versace, Michael Kors and Jimmy Choo, experienced a revenue loss of 100 million dollars.
It is hard to tell when this pandemic will come to an end, and the lasting effects it will have on the fashion industry and the economy of the affected countries. It may as well change the way brands operate and function in the future. Fashion giants like Giorgio Armani and Versace have donated 1.25 million euros to hospitals and institutions in Italy and contribution of about 144 thousand dollars to the Chinese Red Cross Foundation respectively to find a solution to this global health crisis.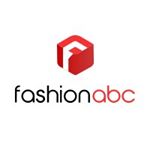 fashionabc is a fashion technology platform, comprising a digital directory and various other digital tools and supply chain solutions for the fashion industry ecosystem, that focus on ethical fashion and sustainability. We are building inclusive digital transformation tools for fashion professionals who are willing to take steps towards a more sustainable ethical fashion industry, by adopting AI and DLT blockchain technology.