Summary
Jimmy Choo is a well-renowned fashion designer from Malaysia but basically working in England. He is famous for his brand Jimmy Choo Ltd. He got famous from his product which was hand woven women shoe collection. He has a huge range of luxury items. Moreover, he has a range of quality items and accessories and people use to wear these products as a status symbol.
Biography and Career
Jimmy Choo was born in 1948, on November 15th,    in George Town, Malaysia. He belongs to a shoe making family. His father was his teacher. He used to guide him regarding how to mend and design a shoe. Jimmy choo was only 11 years old when for the first time he made his own pair of shoes.
Jimmy choo studied in London College of fashion England from 1982 to 1984and he wants to start his own business by staying in London. But before taking his own step he took nine years of professional experience working with 2 designers in London.
In 1986, finally he rented an old hospital building for his shop. His unique sense of fashion and designs got famous in days and a well known fashion magazine in 1988 noticed his efforts. In started 1990s he got famous.
Personal Life
Jimmy has 3 nationalities Malaysian, British and Chinese. Jimmy Choo's wife name is Rebecca Choo who belongs to Hong Kong. Jimmy Choo has 2 children a boy and a girl named Danny Choo and Emily Choo respectively. One of his family members, his niece named Lucy Choi is also becoming a shoe designer. This profession is with him since his family history, so they are designers by birth.
Brand
Jimmy Choo became a brand in 1996. He lives in United Kingdom but having projects in Malaysia. He is no doubt a distinct designer with a lot of awards certificates and honors. His most famous awards from the years 2002 to 2013 are,
He was awarded as an honorary doctorate in art certificate by De Montfort University UK. An honorary fellowship was given from University of the Arts London. He was awarded by "The world's Outstanding Malaysian Designer 2011" for Asia Award. He also received the most famous award of Malaysia "You Bring Charm to the World"
References
https://row.jimmychoo.com/en/home
https://artlistr.com/jimmy-choo-7-interesting-facts/
https://financesonline.com/top-10-most-expensive-shoe-brands-from-gucci-to-louis-vuitton/
https://www.whatitcosts.com/jimmy-choo-shoes-cost-prices/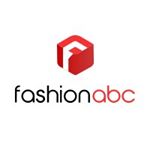 fashionabc is a fashion technology platform, comprising a digital directory and various other digital tools and supply chain solutions for the fashion industry ecosystem, that focus on ethical fashion and sustainability. We are building inclusive digital transformation tools for fashion professionals who are willing to take steps towards a more sustainable ethical fashion industry, by adopting AI and DLT blockchain technology.