The growth of Non-Fungible tokens brings uncertain questions for the fashion industry. How can an NFT-based virtual market turn a windfall for the fashion industry at large? Well, the story begins in February 27, 2021 when design firm Rtfkt and 18-year-old digital artist Fewocious launched a trio of 3 for approximately $3,000, $5,000, or even $10,000 each. This was a huge success resulting in 621 pairs of the computerized shoes being acquired, meaning a staggering $3.1 million. That's a profit margin large enough to attract the curiosity of even the most conservative members of the fashion world. This makes us wonder: will the fashion industry embrace NFTs and all its potentiality?
One of NFTs' opportunities is to convert virtual into tangible profit. NFTs are also known as "non-fungible tokens," which are one-of-a-kind digital assets verified and minted using blockchain technology. Through this blockchain, a virtual archive is created and codified as an accessible record of individual transactions (like the purchase of a pair of Rtfkt and Fewocious sneakers). The record cannot later be modified, which means the blockchain-established transaction is also a verifiable proof of the price, authenticity, and proprietorship of a good.
The Precursors: Rtfkt and Carlings
Steven Vasilev launched Rtfkt in 2019 to profit from the collectible shoe craze. Vasilev, who also founded the custom shoe firm Free Customs, co-founded the virtual sneaker company with Chris Le, a gaming skins developer, and Benoit Pagotto, the brand director for the professional esports organization Fnatic. Their first business plan was to offer custom shoes ranging in price from $300 to $3,000, each with a digital copy. Rtfkt key idea was that sneakerheads could flaunt their kicks on social media without taking them out of the box, which would reduce their value. Sneaker resellers continue to profit from their inventory and still sell pairs on StockX for the highest bid.
Scandanavian brand Carlings, in 2018, began selling 3D representations of their clothing. The label is selling a 19-piece collection of virtual goods for as little as $11 to $33. Carlings had approximately 200 stores in Scandinavia at the time, many of which sold clothing with significantly larger profit margins than $11 to $33. The digital garments were designed solely to promote environmental sustainability and to serve as a substitute for the real outfits that the business may send to Instagram influencers for paid online advertisements. We can all relate to owning one (or more) items that are rarely worn but once made for a wonderful #OOTD. Carlings proposed saving resources and closet space by digitizing the semi-necessary purchases we make.
Clever as they were, both Vasilev and Carlings' prior business plans were flawed because their digital assets could be replicated. And in Carlings' case, the digital assets were unaccompanied by physical counterparts. A sale of $11 to $34 may not seem like much compared to what NFT pieces are going for now, but that was quite the investment for a 'fit pic back then.
Unlocking NFTs For The Fashion Industry
NFTs cancel out copycat concerns, as well as increase the value of any physical products linked to NFT purchases. High fashion brands like Gucci, Louis Vuitton, or Prada looking to target a youthful, secondhand market-oriented audience, you stand to make a lot by utilizing NFTs to windfall profit in this manner. Because the terms of reselling an NFT may be set and recorded into the blockchain, brands must earn royalties with each resale.
It would be a piece of cake to tell the difference between counterfeit and genuine luxury items t (goodbye StockX authentication center wait times). Even more alluring: designers through NFTs windfall profit indefinitely. Beeple, a digital artist, for example, is contractually obligated to earn 10% royalties on every sale of his NFTs on a secondary marketplace. One of these NFTs was just auctioned off by this artist for $69 million at Christie's. Designers might make a lot of money if their handbags, footwear, and watches come with this kind of warranty.
NFTs may also be considered by luxury labels as a means of marketing to rich gamers. Popular digital platforms such as Fortnite, Pokémon Go, and Animal Crossing urge players to go all out with their clothes, and the latter has previously collaborated with designers such as Marc Jacobs and Valentino. Gucci has been experimenting with this through the usage of a range of in-house-created games on its own app. It even ventured into the realm of Pokémon Go earlier this year with its North Face partnership, but the outfits were unable to transverse other gaming spheres. In real life, this would be equivalent to purchasing a Birkin bag in New York City and being unable to take it off the island of Manhattan.
This may seem absurd to non-gamers. Who in their right mind would spend hundreds (if not tens of thousands) of dollars on a video game outfit? Even if you are, who is to guarantee that gaming platforms will use the same NFT-enabling technology as their competitors? It will most likely take some time for games like Fortnite and Animal Crossing to reach a mutually beneficial arrangement. And, to be honest, if you couldn't rationalize buying Kim Kardashian's wedding gown to wear in her Kim Kardashian: Hollywood game, this niche might not be for you. However, if the item was, say, a virtual garment from the Hanfia Instagram Live event last May, you may reconsider.
Designer Anifa Mvuemba of the curve-inclusive brand Hanifa debuted a collection of 3D rendered clothes in May 2020 that caught the fashion industry's full attention. The presentation was groundbreaking and seemed like a solution to keeping runway seasons alive during the COVID-19 pandemic. However, the hype that followed Mvuemba's show never manifested into the modeless VR runway season that could have been. That next New York Fashion Week was opened with an in-person runway by Jason Wu, with physical clothes, models, and even an IRL audience.
Due to NFL Mvuemba's virtual efforts last spring, may not have been useless. NFTs authenticate digital materials of all types as if they were great art. Hanifa's digital clothes reflect an important period in fashion history and would be valuable to both fashion historians and brand enthusiasts. Fashion archivists, academic organizations, and museums may even contemplate presenting a Hanifa look in this manner. The NFT's undeniable one-of-a-kindness would strengthen the memory of the runway event and designer.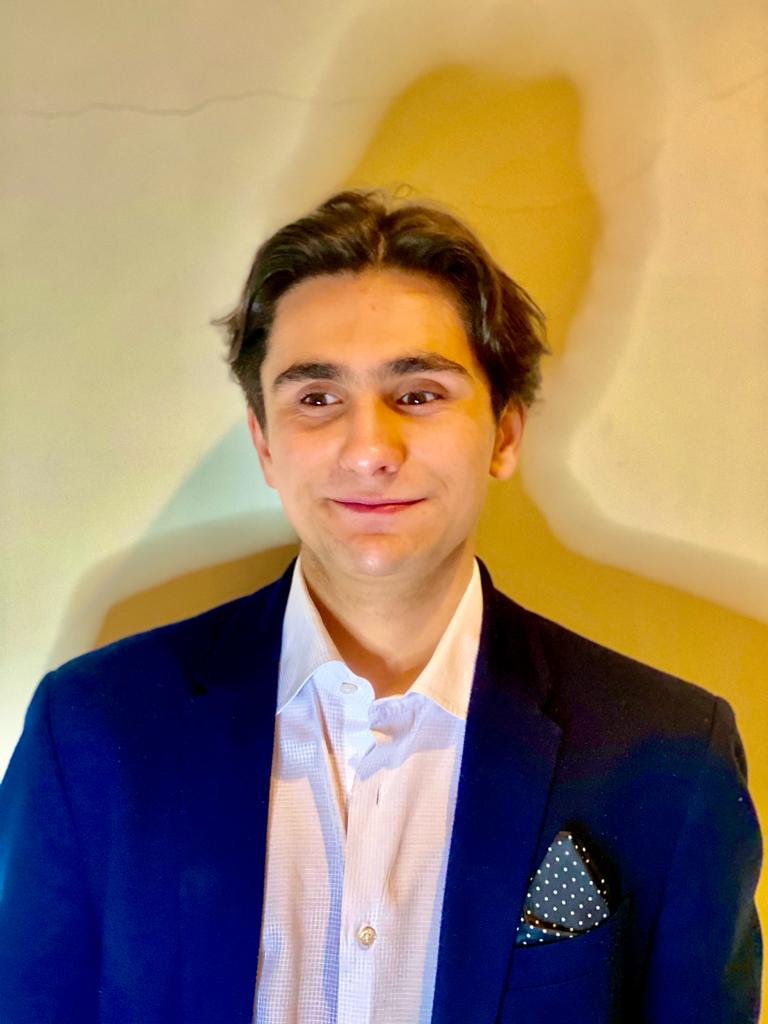 Mateus Guarda is a young writer passionate about cinema, streetwear, and vintage clothing. Since April 2020, he has been written articles, listings, and press releases for Ztudium Limited. He contributes often to both fashionabc.org and openbusinesscouncil.org. Mateus was born in Portugal and has resided in Sweden, as well as London in recent years. In sixth form, he studied Film studies, English literature, and History, so he has a progressive understanding of the film industry, major historical times, and immaculate novels. He also worked with actor and film producer Hetty Baynes-Russell.