Why design an outfit that will never physically exist?
That is the question most ponder when considering the use of Metaverse fashion. Clothes are physical, tactile and sensorial – qualities which digital designs simply cannot replicate. But our rapport with clothes is consumerist, identitarian, and finite. We buy and discard clothes with each passing fad, which are cleverly marketed to us as extensions of our identities. As fashion taps into the cultural zeitgeist, so clothes mirror the contemporary mindset, meaning that we relate to different clothes at different times in our lives. Clothing, like culture, is fleeting.
It is the utility of clothes that is constant. And that utility – bar saving us from collective nudity – is to lend tangibility to abstract notions like beauty, intelligence, sensitivity and style. Perhaps we disappear into clothes to conceal our true selves. Or perhaps we wear them to highlight a personal quality that otherwise gets overlooked. The Metaverse is much like clothes: a hideout to some, Aladdin's cave to others.
The immersive properties of the Metaverse are designed to reduce the distinction between the physical and the virtual. It can provide a more interactive experience for shoppers who wish to compare and contrast clothing as worn by their digital avatars. This saves the hassle of going to a store in person and trying the items in question – particularly in a post-pandemic era where people are more alert than ever to the risks of sharing physical clothes. But some Metaverse users are there to dress their avatars for their own sake, rather than as a sartorial experiment for the real world. For these customers, digital fashion pieces hold value in their own right. Indeed, digital fashion is yet to become a popular affair. Rarefied and dominated by unique, one-off pieces (many of them NFTs), it taps into the human desire for scarcity. It may not be a typical fashionista's cup of tea, but to the collector, identifying unique digital designs in a relatively untapped market is thrilling. The escapist qualities of Metaverse fashion can yield real-world ramifications as far as financial investments and returns are concerned.
Escapist, Metaverse fashion is; fantasy, it is not. To call it reverie would be reductive and undermine fashion's historical propensity for reimagining the world around it. Alongside designers who have captured the world we live in, like Gabrielle Chanel, Yves Saint Laurent, Giorgio Armani, Calvin Klein, and Helmut Lang, there have always been those eager to create a new world altogether, like Thierry Mugler, Anna Sui, Alexander McQueen, John Galliano, or Daniel Roseberry. The Metaverse extends the reach and arena of those designers whose virtual realities, in the original sense of the word, can now find a home in Virtual Reality (capital V, capital R).
The transition from vr to VR is by no means seamless. Per Business of Fashion's report on New York Fashion Week, 2022, 
As the foundations of this emerging digital world are being laid, brands are in the process of figuring out what works — and what doesn't.
Paradoxically, the current lack of regulations in the Metaverse can be a hindrance to fashion designers, whose brand identities and legacies tend to flourish when they break the rules. What happens when there are no rules to break? No boundaries to push? No codes to subvert? Tabula rasa? How do you build something from the ground up in an environment that is still unfixed and unsteady, prone to erosion and reiteration?
In addition, or perhaps in response to this creative challenge, fashion is experiencing an industry-wide bout of nostalgia. "Fashion," explains Andrew Groves, professor of fashion design at the University of Westminster, "is unsure of its future and has retreated into its past. Something it does during periods of global crisis, like a pandemic." The cultural theorist Emmanuelle Dirix traces it back to 2001. "After the collapse of the twin towers, we realised that the promise of interconnectivity that the internet held wasn't actually true." And so fashion looked backwards to the shabby chic aesthetic of the 1950s. 
Contemporary designers looking back on the past through rose-tinted glasses include Olivier Rousteing, who tapped Naomi Campbell and Carla Bruni to close Balmain's Spring-Summer 2022 show to the sound of Beyoncé's 'Halo' (2008), and Marc Jacobs, whose Autumn-Winter 2020 show was described by Priya Elan as "a smile-inducing, sensory tribute to the boomer halcyon period of the 60s and 70s; a time of peace, love, dreams and hope" (The Guardian). Jacobs himself identified the show as a riposte to "the computer or the cloud or the transient archives of the internet". As confirmed by the recent collapse of the NFT market, the digitisation of art and fashion is far from definitive. 
When the first iterations of the web began to transform the professional landscape for all industries, fashion remained dogmatically traditional, entrenched in a world of print and often tediously classified physical archives. It wasn't until the emergence of online fashion bloggers gained speed in the naughties that old guard publications understood the urgency of digitisation. Bloggers threatened to upend traditional paradigms, with Dolce and Gabbanna seating them in the front row at Milan Fashion Week in September 2009, alongside Anna Wintour. With blog readership extending far beyond people in fashion, this phenomenon helped to democratise style to those outside the industry. The elitism that had kept a handful of style pundits in positions of sartorial and editorial privilege for decades was swiftly overturned by a community of writers and commentators who used the internet to inspire new audiences. 
When the fashion industry first embraced the Metaverse, it seemed to signify that it had gleaned wisdom from past mistakes. But this particular brand of digitisation was not synonymous with democratisation. Today still, people who shop for clothes in the Metaverse are inarguably wealthy, sequestered in a digital setting where clothes are collectables rather than practical entities. Perhaps the anti-utilitarian role of digital clothing enhances its artistic significance. There's something almost fin-de-siècle about the idea of couture for couture's sake; an item that holds no purpose or existence beyond itself. But there's also a certain sadness to fundamentally (if artistically) lifeless clothing, existing solely as financial investments or sartorial accoutrements to digital avatars in video games. It is the reality of clothes that people like; the feel of a velvet jacket, the roughness of suede leather, the gentle touch of silk. 
And it's this sensorial quality that distinguishes original items from cheaper replicas. The knock-off Louis Vuitton bags sold on the pavements of Fifth Avenue or the Quai Branly look the same, but touch their handle or lining and the semblance of authenticity swiftly melts away. Harder to tell in the Metaverse, where, in the strictest sense of the word, nothing is real. Of course, digital certificates of authenticity can guarantee the superior value of an item over its copy. And for some, that's enough. But for most, the joy of fashion is not about knowing that we spent more money, but rather about feeling more comfortable in higher quality, longer lasting, and more sustainable clothes.
Metaverse fashion is not a fantasy. But to call it a reality, even Virtual, seems a stretch.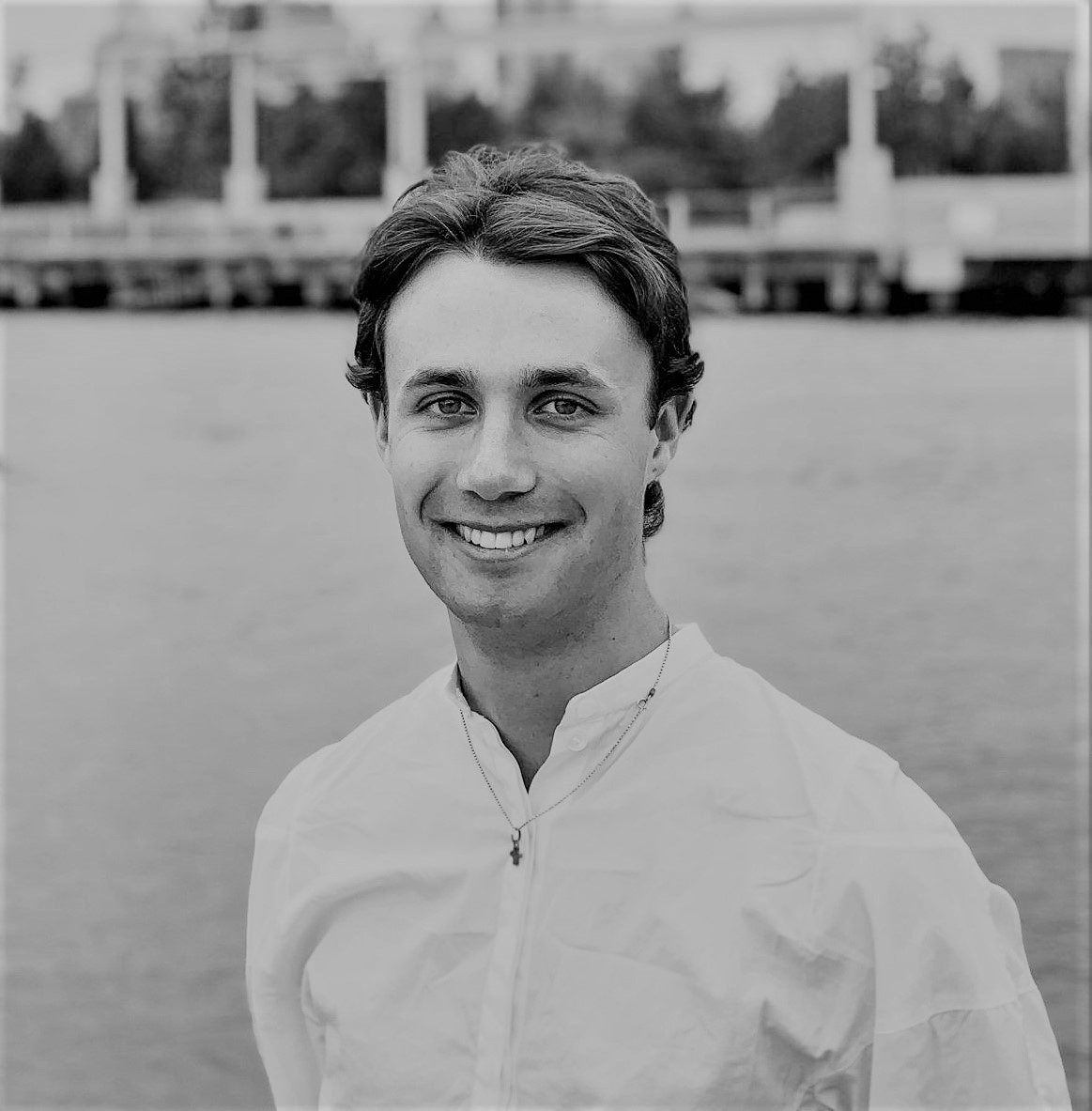 William Hosie is a writer and editor with a keen interest in fashion, design and art, earning a Double First from Magdalen College, Oxford in 2020.