Last update on: 5:24 am August 22, 2022 by fashionabc
On the original supermodel's 57th birthday, we look back on the iconic photos and glorious runway feats that defined her success and reshaped fashion forever.
"We don't get out of bed for less than $10,000 a day." 
It was the quote that sent shockwaves through the industry and beyond. The 'let them eat cake' of the twentieth century. Linda Evangelista's unapologetic utterance epitomised – nay, encapsulated – the era of the supermodels, a never-before-seen troupe of women who were as outspoken as they were stunning. Her comment was one in a series of droll punchlines designed to silence prying journalists, which included the equally infamous "we don't vogue – we are vogue". Evangelista was, of course, referring to the dance style popular at the time, named after the magazine on which she would appear as many as 83 times throughout her illustrious career.
Like other glamazons known by their first names – Naomi, Claudia, Christy, and Cindy – Linda was a woman of Olympian beauty: an unforgivably sleek physique marked by stratospheric legs and feline features. Though her aquamarine eyes and radiant smile were enough to set her apart from even her most beautiful peers, what really made her stand out was her professionalism and sartorial nous. At the peak of her runway and editorial dominance, she was not only a media darling, but an industry treasure. Fashion stylist Paul Cavaco called her "the greatest collaborator," while the late makeup artist Kevyn Aucoin claimed that he had "yet to meet another model was more involved in every aspect of her work": "Her specialties were knowing what was best for her hair, makeup, styling, and lighting – and Linda was always right," he wrote. Aucoin credits Evangelista with actualising her own success as an editorial goddess: "Many of the unforgettable images of this haunting beauty were, in great degree, due to her involvement."
Aucoin's account taps into Evangelista's wider legacy as the model who made the job, well, super.  A shy girl from a working-class neighbourhood in Ontario, Canada, she pushed the envelope for what a model could do and should be, flexing her chameleonic physique to reinvent her image for the myriad designers who made her the centrepiece of runway shows and the face of their campaigns. Her first reinvention came in 1988, when she took the advice of photographer Peter Lindbergh, and had hairstylist Julien d'Ys cut her long, luscious locks into a gamine coif. Though immediately cancelled from nineteen shows, her risk-taking would pay off. The haircut became an international sensation and caught the attention of a man to whom she would become the muse: Steven Meisel.
The Meisel-Evangelista partnership remains one of the most enduring and fruitful, not just in fashion, but in photography more widely, recalling that between actress Marlene Dietrich and master of the moving image Josef von Sternberg. Together, they created some of the most memorable and provocative pictures of the 90s and 00s, feeding each other's renown in their respective fields. 
The other significant partnership in Evangelista's career is that with models themselves. Under her tutelage, they went from handsome canvases to fully fledged businesswomen. The oldest of her crop, she was like a big sister to Naomi Campbell (younger by five years) and Christy Turlington (younger by four), with whom she formed a triumvirate known in the industry as 'The Trinity'. They were the most recognisable and sought-after models of their generation, commanding unprecedented fees to match the unprecedented sales which they helped to generate. 
A favourite of all the biggest names in fashion, from designers Karl Lagerfeld and Gianni Versace to editors Franca Sozzani and André Leon Talley, Evangelista did not just embody the supermodel mantra: she invented it. Confirming her legend three decades on, Vogue editor-in-chief Anna Wintour recently told People magazine: "There was no model more super than Linda."
In September 2021, after prolonged absence from the public eye and fashion scene, Evangelista bravely confessed to having been disfigured by a supposedly non-invasive cosmetic procedure known as CoolSculpting. As she sues the parent company, Zeltiq, and reclaims her life as well as autonomy over her image, we look back on the moments that made her into a household name and consecrated her status as the ruling queen of the supers.
[1]
The haircut that started it all
[2]
Steven's muse
[3]
Pop culture crossover
[4]
Supermodels gone viral
[5]
Chanel girls
[6]
Made for the camera
[7]
Red is the warmest colour
[8]
Linda in love
[9]
Blonde ambition
[10]
The Wintour bob
[11]
Solidifying her reign
[12]
Provocateur, provocatrice
[13]
Hand in glove
[14]
Staying power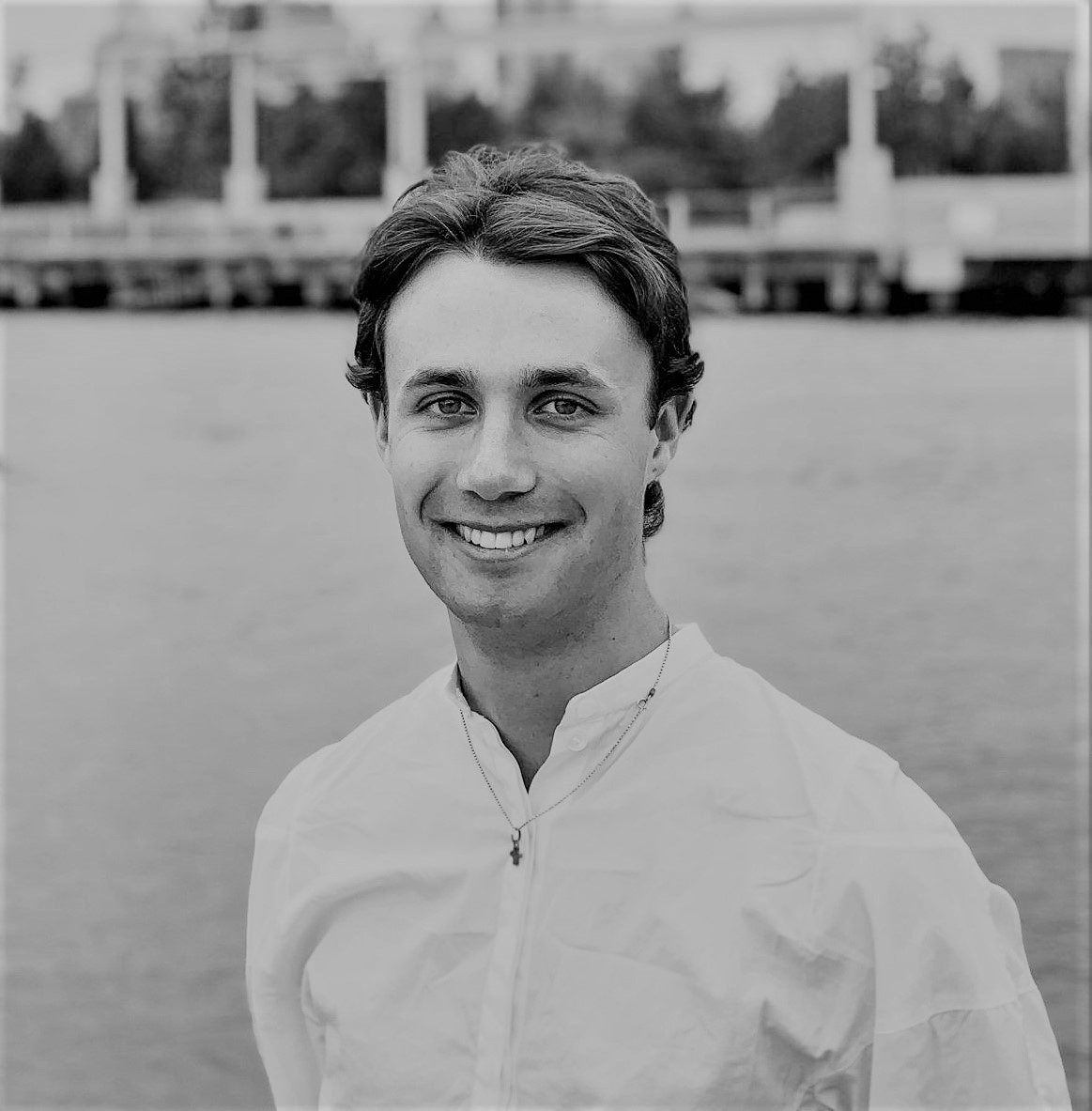 William Hosie is a writer and editor with a keen interest in fashion, design and art, earning a Double First from Magdalen College, Oxford in 2020.