Estimated to be worth $3T by the end of the decade, per CB Insights' Industry Analyst Consensus, the fashion industry is growing at a fast pace, led by cutting-edge technologies. From robots that sew and cut fabric to AI algorithms that predict style trends, VR mirrors in dressing rooms, shopping off the runway and a number of other innovations show how technology is automating and evolving the industry.
Will AI Become A Fashion Designer?
In 2016, Google collaborated with online fashion platform Zalando and production company Stinkdigital to launch predictive design engine, Project Muze. The algorithm consisted of a set of aesthetic parameter and trained a neural network to comprehend colours, textures and styles derived from Google Fashion Trends Report and data sourced by Zalando — to create designs in sync with with style preferences identified by the network. Amazon is taking an algorithmic approach to fashion as well. One of its projects used machine learning to assess if certain items were stylish while another developed an algorithm that learns about a particular style from images and then designs new items in similar styles—essentially, an AI fashion designer.
"There's been a whole move from companies like Amazon trying to understand how fashion develops in the world," Kavita Bala, a professor at Cornell University who took part in a workshop on machine learning and fashion organised by Amazon, told Technology Review. "This is completely changing the industry."
The gap between AI-developed designs and human-made ones is closing. Tokyo-based design consultancy firm Synflux has also been using AI to come up with innovative designs in a project titled Algorithmic Couture. The team, consisting of designers and software engineers, built a tool that creates bespoke clothing. First, the software 3D scans a body to capture its proportions. Then, machine learning algorithms analyse the data to come up with garment patterns intended to reduce fabric waste. Finally, designers model these 2D patterns using computer-aided design software and produce fashion patterns that can be used to sew clothing items. This approach is envisioned as delivering personalised designs with minimised fabric waste.
How AI Is Influencing Fashion Brands
In 2018, IBM, Tommy Hilfiger and Fashion Institute of Technology collaborated on a project titled Reimagine Retail, to speed up the supply chain process and assist retailers with AI powered skills. IBM gave access of their AI facilities to FIT students including access to their natural language understanding, computer vision labs and several deep learning techniques trained with fashion data. All these tools were applied to Tommy Hilfiger product images and images taken from fashion shows. Close to 100,000 patterns were taken from fabric sites. The model then churned out a number of patterns, trends, silhouettes and prints that enabled the students to create new designs.The project also uses social media as a tool to learn how previous products have been received and make changes in upcoming designs, therefore predicting which items are going to be in style.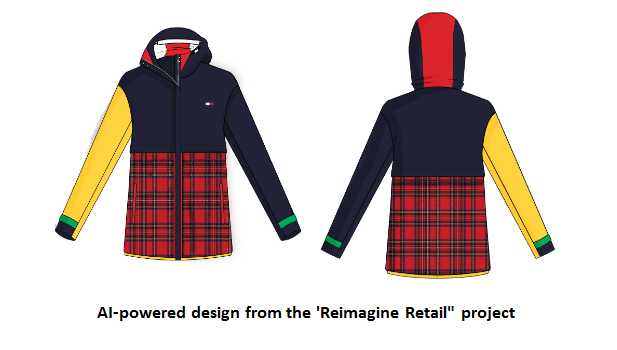 Stitch Fix is at the forefront of AI-driven fashion with Hybrid Design garments created by algorithms that identify styles missing from the Stitch Fix inventory and suggest new designs — based on combinations of consumer favourite colours, patterns and textiles — for designers approval. "Stitch Fix sold $730 million worth of clothing in 2016 and $977 million worth in 2017… We're not using browsing patterns to intuit that you might be shopping for a little black dress—all activities that have low conversion rates. Instead we make unique and personal selections by combining data and machine learning with expert human judgment," StitchFix CEO Alanna Hale told Harvard Business Review. "Data science isn't woven into our culture; it is our culture. We started with it at the heart of the business, rather than adding it to a traditional organisational structure, and built the company's algorithms around our clients and their needs. We employ more than 80 data scientists, the majority of whom have PhDs in quantitative fields such as math, neuroscience, statistics, and astrophysics."
"We're uniquely suited to do this," said Eric Colson, chief algorithms officer at Stitch Fix. "This didn't exist before because the necessary data didn't exist. A Nordstrom doesn't have this type of data because people try things on in the fitting room, and you don't know what they didn't buy or why. We have this access to great data and we can do a lot with it."
The next era of fashion is all about personalisation and prediction. True Fit, for example, closed a $55M Series C round in 2018 to bring its total equity funding to $102M. With over 100M registered users, the platform uses transaction data to determine customer preferences that "better personalize all touch-points of the consumer journey", according to CEO William R. Adler. Virtusize, another company capitalizing on the smart fitting trend, enables online shoppers to buy the right size, either by measuring the clothes in their closet or by comparing specific brands and styles to their own. Virtusize claims that, by removing uncertainty around size and fit, it can increase average order values by twenty per cent.
Virtual Try-On Network
Researchers at Lab126, the Amazon hardware lab which launched products like Fire TV, Kindle Fire, and Echo, developed an image-based virtual try-on system Outfit-VITON designed to help visualise how apparel in reference images might look on a person. It was an instant hit — online shopping offers the convenience of shopping a large selection of items from the comfort of home but does not enable physical try-on. This limitation encouraged the development of virtual fitting rooms, where images of a customer wearing selected garments are generated to help compare and choose the most desired look.
Shop Off The Runway With VR
See-now-buy-now has made it to the next level with innovative technologies. Tommy Hilfiger invited its consumers to experience and shop from its New York Fashion Week Spring Summer 2020 showing, during the event by integrating an online virtual reality commerce experience to its runway show. "It's about delivering on the instant gratification that consumers are really seeking," says Avery K. Baker, chief brand officer at Tommy Hilfiger. "Closing that gap between the visibility of a fashion show and the moment of purchase."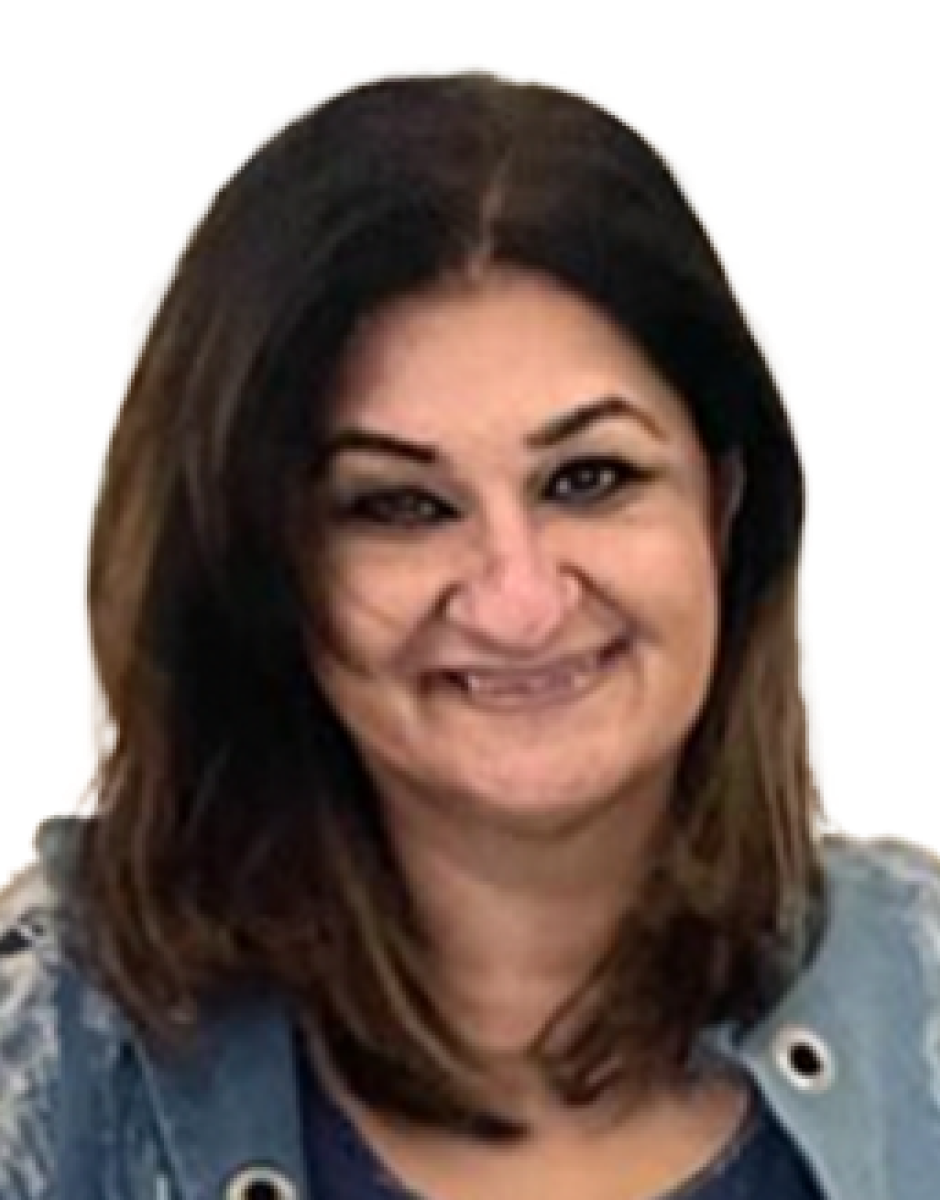 Jasmeen Dugal is a senior writer and author for FashionABC where she is responsible for writing stories that cover the fashion industry as a whole, from fashion events to innovative brands that are transforming the industry through the use of the metaverse, sustainability, and new digital solutions. She is also very active on Instagram with more than 92k followers.
Before joining FashionABC, Jasmeen worked with Condenast India as Digital Editor, and she was instrumental in launching Vogue India's official website. Her experience in the industry spans over a decade, during which time she has gained invaluable insights into the workings of the fashion world.
Four years ago, Jasmeen embarked on a new adventure and launched her own luxury portal, where she continues to focus on telling the stories of the people behind the brands. Her unique approach to editorial has helped her stand out in the industry, and her work is highly regarded by her peers.
Jasmeen is also an active social media user and can be followed on Twitter at @jasmeenGdugal and Instagram at @jasmeengdugal. Her social media presence showcases her expertise in the industry and provides her followers with valuable insights into the latest trends and developments in the world of fashion.