Last update on: 9:17 am August 6, 2023 by fashionabc
European Commision Research
The fashion and high-end industries represent European cultural heritage and expertise. With 5 million people directly employed in the fashion value chain and over 1 million people employed in the high-end industries, these activities provide an important contribution to the EU economy.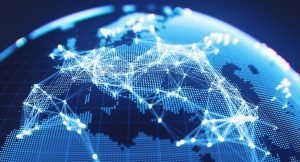 Fashion And High-End Industries
The fashion and high-end industries are one of the most vibrant and creative sectors in Europe. They are present in the everyday life of millions of people and act as ambassadors of European values, such as culture, creativity, innovation, and craftsmanship.
These industries form complex and interlinked value chains from the design and manufacturing of fashion goods (such as textiles, clothing, footwear, leather, fur products, jewellery, and accessories) and high-end goods, to their distribution and retail.
Despite the economic crisis, many European companies in the sector have managed to defend their position in the global market. This is mainly due to a move towards innovative, high added-value products and services, niche markets, and new business models.
The high-end sector grew faster than the rest of the European economy during the crisis, recording double digit growth. High-end industries alone employ over 1 million people, export over 60% of their production outside Europe, and account for 10% of all EU exports.
Bolstering the long-term competitiveness of these industries is part of the broader Commission strategy for the re-industrialisation of Europe. This strategy seeks to increase the proportion of GDP generated by manufacturing to 20% by 2020.
The Fashion Industry In Europe
Fashion companies are most often micro-enterprises with less than 10 employees. The highest concentration of fashion manufacturing activities can be found in Italy, other southern EU countries (Spain, Greece, Portugal), as well as newer EU countries (Poland, Romania, Bulgaria, Hungary).
The countries with largest number of fashion distribution and retail companies are Italy, France, Poland and Germany.
Although the EU's traditional export markets remain Switzerland, the USA, and Japan, emerging economies have also become important outlets for fashion and high-end products. An increase in exports has partially compensated for declining consumption in Europe.
European savoir-faire and craftsmanship have a worldwide reputation, and 62% of all goods manufactured by European high-end brands are sold outside Europe. For personal high-end goods (fashion, accessories, jewellery and watches, leather goods, perfumes, and cosmetics) European products represent 74% of the global value of all products in this category. The value of European high-end exports is estimated at EUR 260 billion – about 10% of all EU exports.
While new markets in emerging economies offer opportunities for growth, existing trade and investment barriers in many countries continue to be an obstacle for European products. Ensuring a level-playing field in international trade is a priority for the Commission.
Challenges for the fashion and high-end industries
However, the fashion and high-end sectors face several challenges, including the increased prevalence of counterfeit goods, increasing shortages of skilled workers, and difficulties for fashion small and medium-sized enterprises (SMEs) to access finance.  Due to pressures for change arising from trade liberalisation, increasing external competition, consumer developments, technological advances, changes in production costs and environmental issues, these industries must continuously reinvent their business models.
The fashion industry can play a major role in reaching the Paris agreements' goal of climate neutrality by 2050. With this in mind, we commissioned a report to map the current initiatives and key organisations in sustainable fashion and textiles across Europe. The report also gives an overview of opportunities and challenges related to adopting environmentally and economically sustainable business models in the fashion sector.