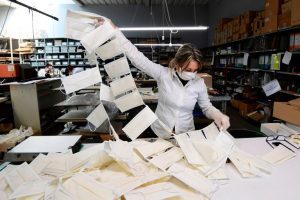 The unpredictable horrendous humanitarian and financial disaster caused the fashion industry to become completely naked and exposed; the CEOs have met to discuss the mess of a future created by this destruction which has left fellow workers vulnerable and having to face hardship. The infamous coronavirus has led to The State of Fashion 2020, to take on a new more harsh attitude which will end in the aftermath of this "black swan" event which will provide insights and updates on how this new era of the industry will occur, which according to certain statistics and current fashion industry experts will last roughly 12 to 18 months to settle in.
The black swan and fashion
COVID-19 could lead to the biggest financial issue the industry has faced since World War II, hitting every angle from the economy to hospitality.  Yet fashion, because of its independent nature, is a very sensible and vulnerable target. The average market capitalization of apparel, fashion, and luxury players dropped almost 40 percent between the start of January and March 24, 2020 —a much steeper decline than that of the overall stock market.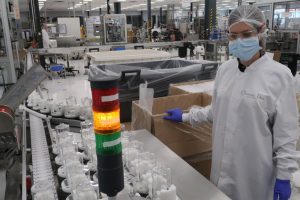 Humanitarian repercussions are expected to outlast the pandemic itself. Dire consequences for fashion, one of the biggest industries in the world, generating $2.5 trillion in global annual revenues before the pandemic, entails joblessness or financial hardship for people across the value chain.
We estimate that revenues for the global fashion industry (apparel and footwear sectors) will contract by –27 to –30 percent in 2020 year-on-year, although the industry could regain positive growth of 2 to 4 percent in 2021 (compared with the 2019 baseline figure). For the personal luxury goods industry (luxury fashion, luxury accessories, luxury watches, luxury jewelry, and high-end beauty), we estimate a global revenue contraction of –35 to –39 percent in 2020 year-on-year, but positive growth of 1 to 4 percent in 2021 (compared with the 2019 baseline figure). If stores remain closed for two months, McKinsey analysis approximates that 80 percent of publicly listed fashion companies in Europe and North America will be in financial distress. Combined with the McKinsey Global Fashion Index (MGFI) analysis, which found that 56 percent of global fashion companies were not earning their cost of capital in 2018, we expect a large number of global fashion companies to go bankrupt in the next 12 to 18 months.
The interconnectedness of the industry is making it harder for businesses to plan ahead. Just as China inched through recovery, outbreaks worsened in Europe and the United States. But it is in the developing world, where healthcare systems are often inadequate and poverty is rife, that people will be hit the hardest. For workers in low-cost sourcing and fashion-manufacturing hubs, such as Bangladesh, Cambodia, Ethiopia, Honduras, and India, extended periods of unemployment will mean hunger and disease.