Low-Cost Vintage & Secondhand Clothes
What could be better than tossing it back while engaging in ethical and eco-friendly shopping? When we shop vintage, we are assisting in the reclaiming of clothing and upcycling antiques that might otherwise wind up in landfills. Here, FashionABC counted 10 brands that we think are not only affordable but sustainable; one person's garbage is another person's treasure, as the saying goes. With brands like Etsy and Patagonia Worn Wear, you could come upon a wardrobe full of ancient gems that will last for years. Here are  10 online thrift stores to find low-cost vintage & secondhand clothes :

1. Etsy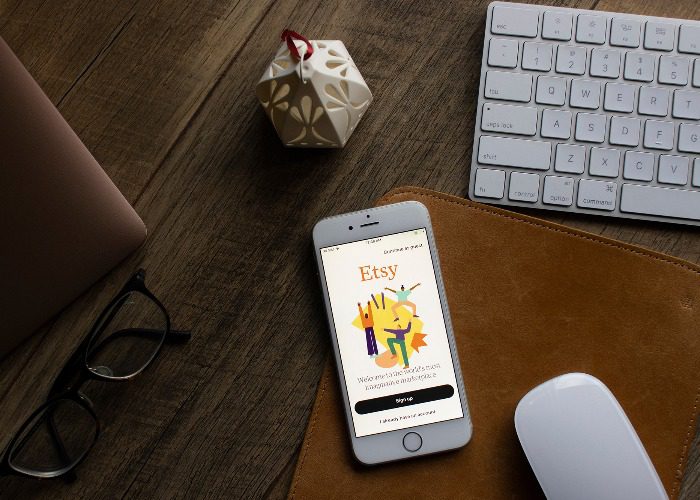 10 Online Thrift Stores To Find Low-Cost Vintage & Secondhand Clothes
Based In | Ventura, CA
Product Range | Adult & children's apparel, outdoor wear & packs, and gear
Patagonia's Worn Wear is ideal for individuals who like being outside while also conserving it. The online store sells pre-owned Patagonia apparel and equipment that has been traded in by other outdoor enthusiasts. The crew fixes returned products (or recycles them if they're a touch too well-loved) and exchanges them for Worn Wear credits. Additionally, the Recrafted Collection includes clothing created by hand, from other worn clothing, and its Factory Seconds line is overflowing with things that arrived at the warehouse with flaws. Finally, Patagonia is working to get its clothing out into the world rather than into landfills.
3. Depop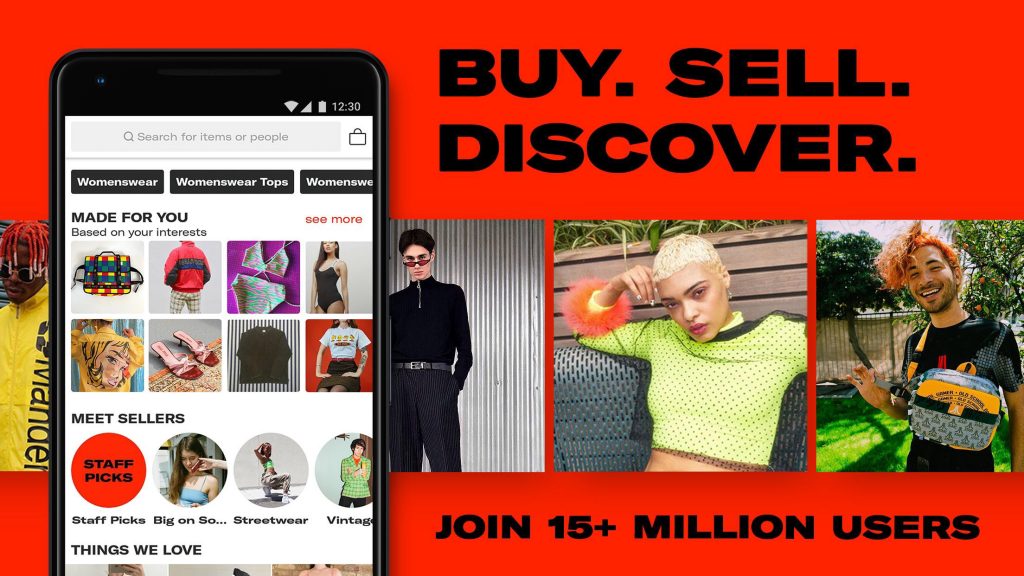 10 Online Thrift Stores To Find Low-Cost Vintage & Secondhand Clothes
Based In | London, UK
Product Range | Adult apparel, intimates, accessories, shoes
Look no further than Depop for instant fashion inspiration. Over 21 million sellers, stylists, designers, collectors, creatives, and influencers offer distinctive preloved and vintage things on the worldwide marketplace. Buyers may engage with their favorite stores and suppliers through "follows," "likes," comments, and messages on an Instagram-like interface.
You can even look for things using a hashtag. Depop's mission is to "make fashion more accessible, varied, and waste-free"—what more could you want?
Based In | San Jose, CA
Product Range | Adult & children's apparel, accessories, shoes, bags, maternity
eBay, the forerunner of internet marketplaces, and without a doubt a vintage clothes treasure. As one of the few peer-to-peer marketplaces, eBay has established regulations that prioritize the buyer and the safety of transactions. With millions of sellers, the variety is unrivaled—you can buy everything from a 1940s women's jacket to vintage Converse sneakers.
Seattle Women's Assistance Fund for size-inclusive alternatives that give back, Sunglass Museum for eyeglasses, and Room6 Vintage for vibrant patterns are among our favorites. Bring a fresh lease on life to an antique item.
Based In | Chicago & Finland
Product Range | Adult & children's apparel, accessories, shoes, plus size & maternity
Swap.com, which has been featured in Vogue, The Today Show, and The Wall Street Journal, is another inexpensive secondhand store and marketplace. With over two million distinct goods, you'll be able to find high-quality alternatives to buying new for nearly everyone in your family. Orders above $75 qualify for free delivery, so it's alright to spend a bit! Not only will you appear more trendy than before, but you'll be helping to recycle textiles and keep waste out of landfills.
Based In | UK
Product Range | Adult & children's apparel, accessories, shoes, bags
Beyond Retro is your one-stop-shop in the UK for vintage items, particularly from a firm with a sustainable goal. Beyond Retro is dedicated to reducing, reusing, and recovering 10 billion items—and its techniques are effective. Beyond Retro utilizes environmentally friendly packaging and sells an upcycled Reworked collection.
The possibilities are endless, from 1970s paisley blouses to men's Hawaiian design button-downs. In addition, purchases over £75 qualify for free UK shipping.
Based In | Los Angeles, CA
Product Range | Adult apparel, accessories, bags, shoes, wedding & luxury brands
Tradesy was founded by women for women and sells anything from antique clothes to wedding gowns. The online marketplace, known for retailing premium goods such as Gucci and Rolex, offers 100 percent authentic labels—or your money back. Tradesy also provides free returns and payment options through Affirm, so you can go ahead and splurge on that antique set.
Based In | San Francisco, CA
Product Range | Adult apparel, accessories, bags, shoes
With over twenty million users, The RealReal is an authorized premium consignment business. You can indulge in your higher-end tastes at a lower price point, all while supporting sustainable shopping, with brands like Chanel, Gucci, and Louis Vuitton. Between a Dior silk coat and Chanel satin skirt, we're getting major Audrey Hepburn vibes. There are 14 retail stores nationwide, for a hands-on experience As an added benefit, by 2021, The RealReal will be carbon-neutral.
10 Online Thrift Stores To Find Low-Cost Vintage & Secondhand Clothes
Based In | Paris, France
Product Range | Adult tops, bottoms, dresses, outerwear, intimates, swimwear, jewelry, bags, shoes; kids
If you've ever wanted to raid a celebrity's closet or just live in the lap of luxury, Vestiaire Collective is the place to be. The secondhand business has over seven million members and sells the most sought-after luxury products. The conscientiously chosen inventory also includes antique pieces from high-end designers, and each item is thoroughly inspected for quality and authenticity before being sold. Vestiaire Collective started with a single question: "Could there be a method to extend the lives of these magnificent items by reintroducing them into circulation?" It is now the solution.
Based In | San Francisco, CA
Product Range | Adult & children's apparel, shoes, accessories, bags, maternity
thredUP enables you to shop for your favorite products in a cost-effective and environmentally friendly manner You'll discover anything from retro skirts to vintage blouses from the 35,000+ listed brands at the world's largest online consignment and thrift store. ThredUp catalogs your sizes and preferences and automatically narrows down on things for you, so don't be put off by that. Isn't that simple? Obtain your vintage glam on with up to 90 percent off retail prices.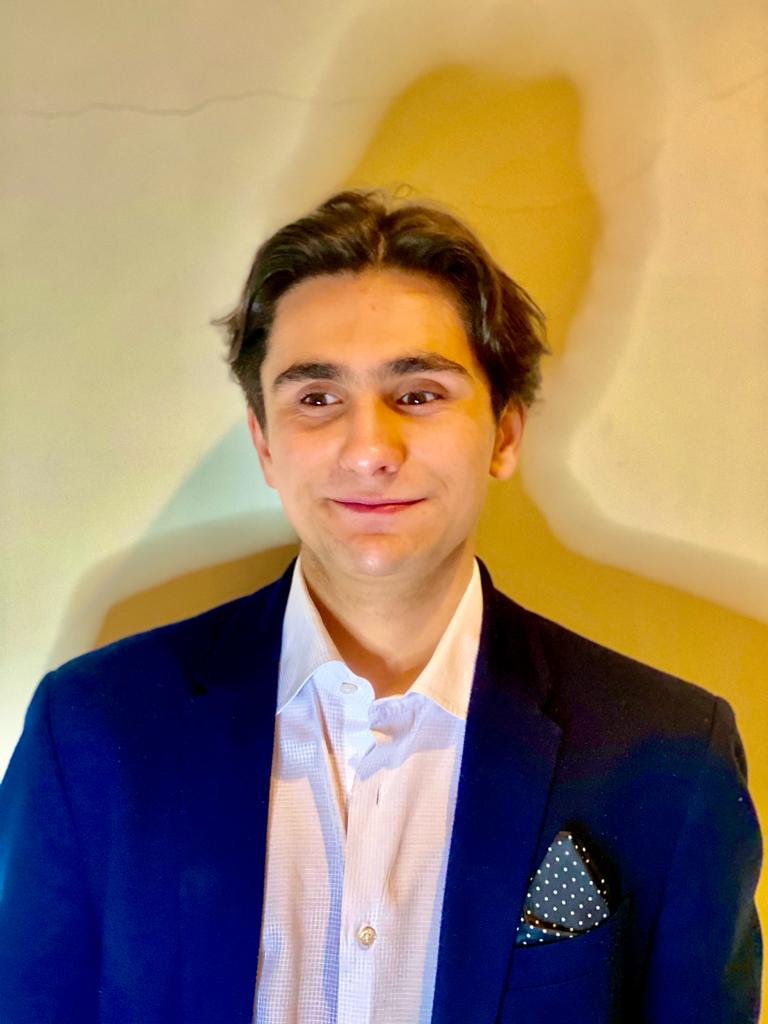 Mateus Guarda is a young writer passionate about cinema, streetwear, and vintage clothing. Since April 2020, he has been written articles, listings, and press releases for Ztudium Limited. He contributes often to both fashionabc.org and openbusinesscouncil.org. Mateus was born in Portugal and has resided in Sweden, as well as London in recent years. In sixth form, he studied Film studies, English literature, and History, so he has a progressive understanding of the film industry, major historical times, and immaculate novels. He also worked with actor and film producer Hetty Baynes-Russell.