Summary
Luxury accessories brand 'Hunting Season' by Danielle Corona offers modern classics handcrafted by a community of female artisans in the Sandona region of Columbia.
Mission Statement
To celebrate heritage craft while supporting the livelihoods of female artisans.
History
Accessories brand 'Hunting Season' by Danielle Corona offers modern classics with powerhouse craftsmanship, a welcome respite in an age of maximalism. Per The Cut, the CFDA-Vogue Fashion Fund finalist has always been drawn to design, before she interned in the accessories atelier at Valentino and then, at VBH where she consulted on accessory design under V. Bruce Hoeksema. "Corona studied accessory design, and worked in Valentino's accessories design studio in Rome, where she developed a profound appreciation for artistry. 'Every morning I would walk by the atelier and see the women sewing couture in this beautiful room where everything is white,' Corona recalled. 'I always think about walking by that room, which was the ultimate design and craftsmanship I've ever seen. They're beading and embroidering everything by hand, so I saw that respect for your craft and what you are doing.'"
The young designer launched her own luxury accessories brand, Hunting Season, in 2010 in New York. Her friend Lena Baranovsky joined the brand the following year and in 2013 she shifted base to Bogota, Colombia where she designs and crafts timeless, elegant leather accessories and hand-woven straw bags at her own factory while Lena manages business development in New York. The accessories brand seamlessly combines luxury with functionality and each piece is handcrafted with luxurious leather, Italian handmade hardware and handwoven straw which brings rich texture to her designs, with the coveted ones being a red lizard cube with silk tassels; Cognac cylindrical leather bag; and soft envelope clutches handcrafted with woven banana leaves.
Sustainability is the base of the luxury brand and the designer believes that by re-imagining the way the brand impacts others will help redefine their impact on the planet. The legendary straw collection uses Colombian weaving techniques, which supports and financially sustains a community of female artisans in the Sandona region, who use local techniques passed down through generations, handcrafting each handbag with exotic skins, Italian nappa leather, banana leaf and hardware handmade in Florence. Their operations is simple — Danielle develops the idea with her team in Colombia and once they have a sample they like, she runs it by Lena to see how she feels it could work into the big picture plan for the brand.  Sold on Net-a-Porter, it comes as no surprise her clientele includes Nicole Kidman, Gwyneth Paltrow, Jessica Alba and Sienna Miller.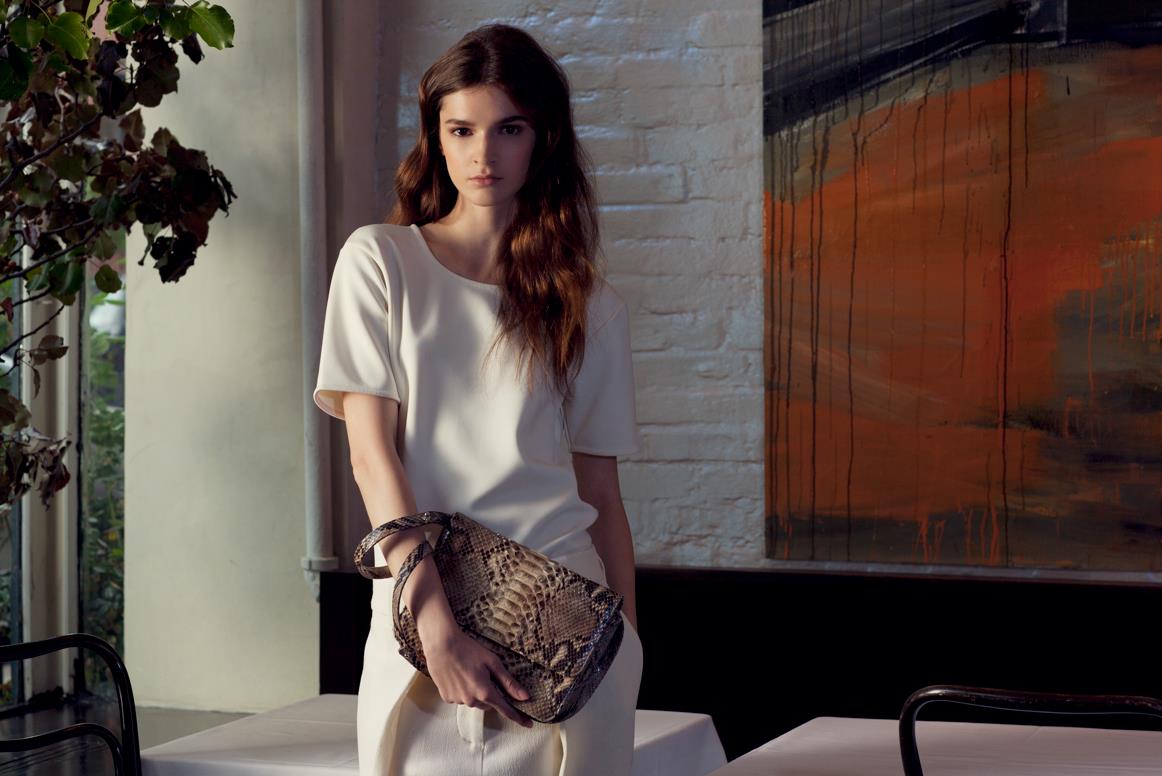 References
https://www.vogue.com/article/danielle-corona-my-favorite-room
https://cfda.com/news/in-the-studio-with-danielle-corona-of-hunting-season