Trends in FashTech and Luxury Retail
As Millennials and Gen Z become the most significant group of consumers for fashion and luxury retail, and with an explosion of purchasing power in the mega markets of India and China, the industry is harnessing disruptive technology and adapting business models.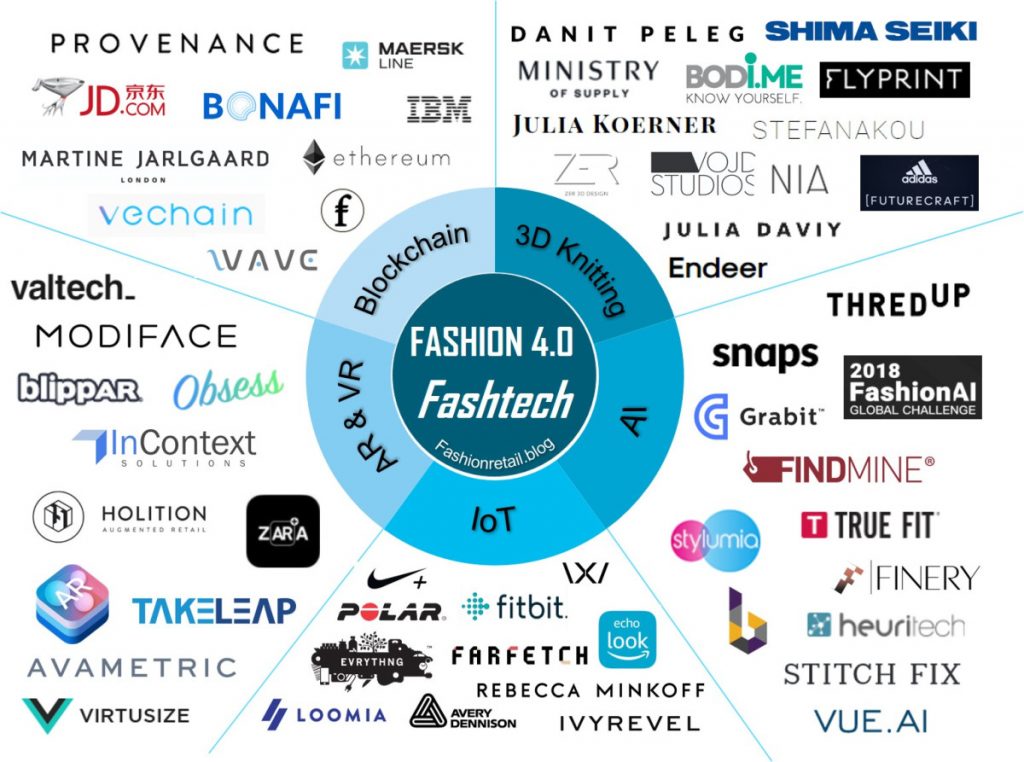 Trends in FashTech and Luxury Retail
Fashtech takeover?
There has been considerable excitement for some time about emerging technologies and their application to fashion but we are starting to see beyond the hype to more widespread use. This is only likely to continue as businesses invest in using fashtech to differentiate themselves and improve supply chains and marketing. Technologies most frequently associated with fashtech include:
Blockchain – everyone wants to use blockchain don't they? But in the world of luxury fashion, there are genuine use cases and developing solutions. Distributed ledger technology (DLT) can be used to authenticate luxury brand items and jewellery – Everledger, for example, tracks diamonds by creating an electronic identify for each diamond, assigning it a digital passport and then attaching that data to the transaction records held in the blockchain. DLT can also be used to provide a complete record of materials, sourcing and supply of a product.
As consumers become more concerned with provenance in terms of sustainability as well as brand, DLTs like blockchain can allow consumers to access entire product histories through their smartphone. LVMH, for example, recently launched AURA, an international blockchain to help consumers trace authenticity, and allow customers to access lists of raw materials and trace a product's entire lifecycle. Blockchain could well replace RFID tags which are currently used by brands including Michael Kors and Burberry among many, for tracking and verification.
AR and VR – Augmented reality and virtual reality are both being used to help sell products without the need to try them on, but also to provide a novel and immersive shopping experience – something prized by Millennials and Gen Z shoppers. Farfetch and Chanel have partnered to offer customers an enhanced customer experience which combines the boutique experience with online and digital services.
Virtusize is an example of a virtual fitting solution; you can compare items already bought on the site or upload measurements for something you know fits you well, in order to see how it measures up (literally) to a product you are thinking about buying. Sephora's Virtual Artist app (sadly not available in the UK) allows you to upload a photo of yourself and virtually try on makeup. Virtual fitting rooms are becoming increasingly sophisticated, moving from creating personal avatars to superimposing products onto our reflections.
3D knitting and printing – automation is hardly new in the fashion industry but it has traditionally been used in mass production. Small or even one-off runs have been too expensive to produce by machine due to the time and cost involved in reprogramming.
3D printing has been used for prototypes for a while but as the printers become more sophisticated, they can also be used to satisfy the increasing demand for new and exclusive products, reducing time to market, allowing nearshoring, and creation of innovative as well as personalised products.
Demna Gvasalia, creative director of Balenciaga, is an enthusiastic adopter of 3D printing for high fashion. His Autumn/Winter 2018 collection featured 3D-printed coats and jackets designed to be almost completely seam-free. Digital fittings were done on a laptop over 3D scanned bodies and the designs were turned into 3D molds.
Wearables and smart fabrics – smart fabrics are textiles which use embedded electronic digital elements to monitor the wearer's condition and nano technology to sense and react to environmental stimuli like heat and light to provide the wearer with enhanced functionality. They may also be designed to offer particular advantages like delivering medication.
The digital elements will often transmit biometric data via Bluetooth to an app or wearable for analysis. Ralph Lauren, for example, famously supplied Team USA with self-heating coats controlled via app for the Winter Olympics in South Korea.
In fashion terms, it is sportswear which has led the way. Underarmour's Phantom running shoes for example, combine 3D printing, ultra-breathable fabrics, molded cushioning and are digitally connected to track and analyse running metrics. Nadi-X is a range of yoga clothing embedded with technology which provides posture monitoring and correctional guidance with a range of other metrics.
The challenge with wearables in terms of luxury fashion has historically been to make a product which is both functional and aesthetically pleasing and which fits with a luxury brand. This is changing. Louis Vuitton's smartwatches, for example, are unmistakably luxury items which have connected features, rather than tech products stamped with a luxury brand.