Louis Vuitton
Louis Vuitton SS23 took place at Cour Carrée where French artist Philippe Parreno created an installation, and working with Hollywood production designer James Chinlund, created a set with a science fiction vibe. As the showing during Paris Fashion Week begun, it seemed as though Artistic Director Nicholas Ghesquière was creatively disrupting the codes of femininity; the looks were beautiful and emanated strength. For instance, baby doll dresses with tulle and lace were juxtaposed with utilitarian pockets and a dramatically oversized zipper. We also loved how a tweed minidress was printed and then hand embroidered. And, of course, the lace tights studded with crystals will be the penultimate party wear.
Chanel
With guests seated in front of a 360° cinema screen playing a montage of scenes from the film, 'Last Year in Marienbad" (1961)', at the Grand Palais Ephemere. models walked out in front of the screen in fabulous looks. Expected to retail in spring, with a number of must-buy lists compiling, these looks would have been just as relevant in the Sixties. As the showing progressed, Gabrielle "Coco" Chanel's famous statement, "Nothing is more beautiful than freedom of the body," came to mind – the looks were lightweight, seductive, and a freedom of expression even though they were steeped in the House pillars i.e. coat-dresses; tweeds that looked fabulous in its shimmering avatar, ribbon embroidered or trimmed with ostrich feathers; racy black dresses; and, of course, multiple strands of necklaces. Artistic Director Virginie Viard delivered the vision of Chanel, past and present, in a timeless showing on the last day of Paris Fashion Week. We loved the black chiffon dresses, playful polka dotted leather dress with a rippled peplum, sleek evening gowns and tweed suits. Per Vogue, "…just to show how much she wants to really engage with the women who wear her clothes, she chose to embrace the diversity of female beauty by showing this collection on a whole variety of body types."
Hermès
Hermès — the most legendary family-owned fashion house in France — is steeped in history, tradition, hand craftsmanship and a modern aesthetic. However, SS23 witnessed a different vibe. Since everyone had been confined to their homes during the multiple lockdowns due to the global pandemic all we really want to do is celebrate the great outdoors, be it hiking, camping or a desert rave. Picking up on this strain, Hermès Artistic Director Nadège Vanhee Cybulski created a sand dune set at the Tennis Club de Paris to show her SS23 performance-wear inspired collection for Paris Fashion Week. Per Vogue Business, ' "I took all the elements of the tent, the hammock – anything that is connected with outside activities," Vanhee-Cybulski explained, referring to the trekking and hiking details that adorned garments, part functional and part decorative.' Interestingly, a raincoat was lined at the back with lightweight mesh and some of the dresses were designed with utilitarian zips. As the showing shifted gears to evening wear, we loved the scarf-print looks, a black silk georgette with adjustable zipped basque and H cutout straps, and a black and red moiré silk knit dress with jewellery-tipped black drawcord though what really commended attention- and held it- was a dress with circular leather appliqués that became bigger from neck to hem. A winner!
Victoria Beckham
Victoria Beckham is a businesswoman, fashion designer and singer who rose to fame in the Nineties as a member of 'Spice Girls'. For Paris Fashion Week SS23, she staged her showing at a church within Val-de-Grâce. Though the collection seemed effortlessly simple, the looks were crafted with complex construction to make a statement. "The dress is celebrated, in an expression of femininity," shares the fashion designer in her notes. "Bias and spiral cutting explore a softness, a strength evoked through delicacy. Tailoring is deconstructed, sliced away to reveal the inner canvassed construction of pieces, alongside the body itself." Beckham added fun, flirty evening wear to the mix like sheer dresses, mini-skirts, low-riding pants, sheer orange pants suit and and keyhole tops. It was impressive how the young designer used circular and spiral bias-cutting. Per Vogue, "beautifully and psychotically draped dresses—some seedily worn over latex tights and gloves—deconstructed cami dresses that looked as if they were about to slip off the body, and perversely bias-cut fishtail gowns… A black dress was adorned in slashes as if it had been clawed into." Seen in succession, these silhouettes were sensual, bad-ass and made a bold statement on the runway.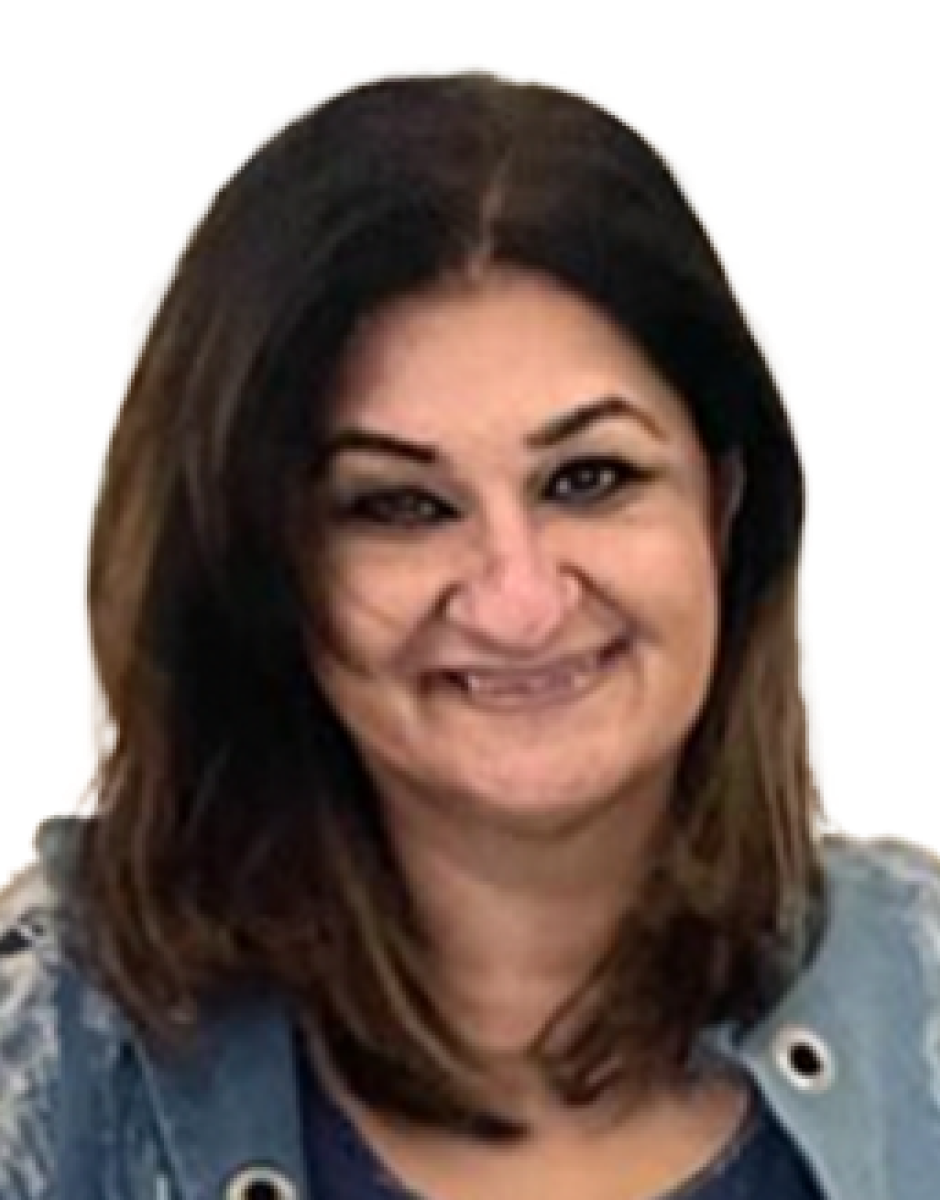 Jasmeen Dugal is a senior writer and author for FashionABC where she is responsible for writing stories that cover the fashion industry as a whole, from fashion events to innovative brands that are transforming the industry through the use of the metaverse, sustainability, and new digital solutions. She is also very active on Instagram with more than 92k followers.
Before joining FashionABC, Jasmeen worked with Condenast India as Digital Editor, and she was instrumental in launching Vogue India's official website. Her experience in the industry spans over a decade, during which time she has gained invaluable insights into the workings of the fashion world.
Four years ago, Jasmeen embarked on a new adventure and launched her own luxury portal, where she continues to focus on telling the stories of the people behind the brands. Her unique approach to editorial has helped her stand out in the industry, and her work is highly regarded by her peers.
Jasmeen is also an active social media user and can be followed on Twitter at @jasmeenGdugal and Instagram at @jasmeengdugal. Her social media presence showcases her expertise in the industry and provides her followers with valuable insights into the latest trends and developments in the world of fashion.