A global pandemic, the coronavirus Covid-19 has been terrorizing the correct functioning of entire industries and even jeopardizing global supply chains. The fashion industry is among them. To combat the transmission of the disease, the use of hydroalcoholic gels, regular hand washing and social distancing are the WHO's most common recommendation. Furthermore, infected areas and the entirety of Europe has been subject to lockdown, a situation that can be extended for months to come. Major fashion players have joined forces to help mitigate the coronavirus pandemic worldwide through different initiatives. Here is how the fashion industry is mobilising before the Covid-19 threat.
International luxury goods major LVMH has taken the executive decision to direct its perfume and makeup factories, which includes Parfums Christian Dior, Guerlain and Parfums Givenchy, to make hydroalcoholic gel—hand sanitizer. These will be donated to French health authorities, particularly the 39 public hospitals in Paris and will further prevent a shortage, an issue that is prevalent in the majority of the affected countries.
LVMH said: "Given the risk of a shortage of hydroalcoholic gel in France, Bernard Arnault [company CEO] has instructed the LVMH Perfumes & Cosmetics business to prepare its production sites to manufacture substantial quantities of hydroalcoholic gel to be provided to public authorities."​
"Through this initiative," continued the company, "LVMH intends to help address the risk of a lack of product in France and enable a greater number of people to continue to take the right action to protect themselves from the spread of the virus. LVMH will continue to honor this commitment for as long as necessary, in connection with the French health authorities."​
Major fashion brands to make large donations to hospitals
Other brands have also looked into combating this disease by making large donations towards hospitals and scientific research in finding a cure for COVID-19. Donatella Versace, chief creative officer of the Italian house of Versace, and her daughter Allegra Versace Beck, announced a donation of 200,000 euros to the San Raffaele Anesthesia and Intensive Care Hospital in Milan. Dolce & Gabbana is committed to financing a major scientific study, coordinated by Professor Alberto Mantovani, Scientific Director of Humanitas. Giorgio Armani, has also decided to donate 1.25 million euros to a number of Italian hospitals to help the cause.
LVMH's decision to redirect their resources raises a question as to whether or not fashion brands can dedicate their factories to making masks, surgical gowns, and other emergency health-care products in a few weeks' time to tackle the current dilemma. There has been insufficient amount of required medical equipment due to panic induced consumerism. However, a number of brands such as Marine Serre and Bape, already have the patterns for masks that can perhaps help us to come up against the oncoming widespread of COVID-19.
Less than a month ago, celebrities and models began to post selfies in their masks on social media — most often from airplanes, but also from the street. Here was Bella Hadid on her flight out of Milan, in fedora, scarf and surgical face mask. There was also pictures from Gwyneth Paltrow en route to Paris in a black Nemen x Airinum breathing mask, was reported by Vanessa Fridman from the New York Times.
However, given the medical messages about masks and the new coronavirus, and the fact they don't necessarily work as a barrier for healthy people, it could also be seen as spreading misinformation. And though Ms. Serre does not recommend them for viral protection, she has noticed a change in the reception, added the expert.
COVID-19 has created a difficult situation for fashion companies, which are struggling to keep afloat, yet decided to get involved in the fight against the pandemic. In western Europe, during World War II, fashion brands joined forces with their respective governments, especially in the United Kingdom and France to create wartime equipment and uniforms in times of crisis. A handbag manufacturer invented a civilian respirator—which the British were required to carry during the Blitz—in the form of a leather handbag.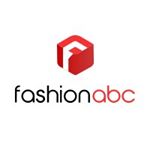 fashionabc is a fashion technology platform, comprising a digital directory and various other digital tools and supply chain solutions for the fashion industry ecosystem, that focus on ethical fashion and sustainability. We are building inclusive digital transformation tools for fashion professionals who are willing to take steps towards a more sustainable ethical fashion industry, by adopting AI and DLT blockchain technology.