Last update on: 3:43 pm May 13, 2021 by fashionabc
Several global luxury brands have been working to financially aid research on Covid-19, assist frontline workers impacted by the pandemic and manufacture surgical gowns, masks and sanitisers. "The focus of the moves that brands are making during this crisis should be about one outcome — the greater good of society, the greater good of humanity," Rebecca Robins, chief learning and culture officer at Interbrand, told BoF. "These are tangible contributions that are not about the brand, but about the collective benefit of humankind."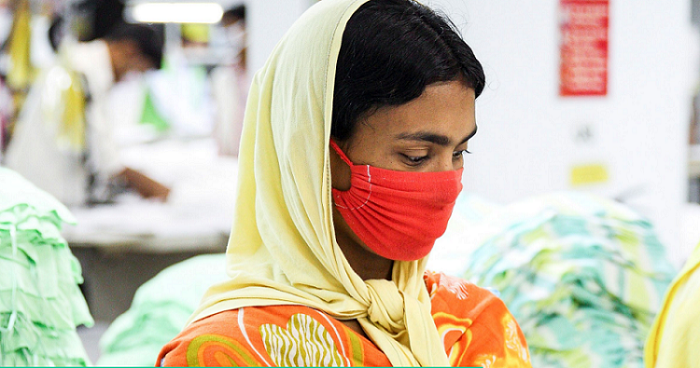 "Gucci has created a world, open and free: a Gucci global community. We ask all of you to be the change-makers in this crisis, to stand together with us in the fight against the Coronavirus. We are all in this together," stated Alessandro Michele, Creative Director, Gucci and Marco Bizarre, President and CEO, Gucci. Luxury brand Gucci, owned by French group Kering, donated $500,000 to Unicef to assist it to supply and distribute Covid-19 vaccines to the vulnerable, worldwide. The Italian luxury fashion brand also donated €1 million to Italian Civil Protection Department in alliance with Intesa Sanpaolo and €1 million to Covid-19 Solidarity Response Fund in support of WHO. "This pandemic calls us to an unexpected task, but it is a call to which we respond decisively, advocating the selfless work carried out by health workers, doctors and nurses on the front lines every day in the fight against the COVID-19 pandemic, in Italy and in the rest of the world. Their generosity and courage light our way forward in these difficult days. By supporting each other and helping those who are most vulnerable among us, we will be able to overcome this crisis: united, even more than before," explained Alessandro Michele and Marco Bizzarri to GQ.
Ralph Lauren Corporate Foundation donated $10m to help people impacted by the pandemic. "We believe that no matter who you are or where you are from, we are all connected," the brand made a statement on Instagram. The financial grants through Emergency Assistance Foundation for Ralph Lauren went a long way to support senior citizens and childcare. The luxury brand also launched a donation and fundraising initiative in support of The Royal Marsden and other programs for NHS frontline workers. Bottega Veneta assists scientific research. Per GQ, "Equivalent of €300,000, the luxury brand's contribution funded a two-year extension for an employed pneumology researcher in the Department of Cardiac, Thoracic, Vascular Sciences and Public Health of the University of Padua, a scholarship at Virology Laboratory of National Institute for Infectious Diseases Lazzaro Spallanzani, Rome and another at Microbiology and Virology Laboratory of Hospital Domenico Cotugno, Naples."
Giorgio Armani donated €2 million to Milan hospitals and research centres and retooled his factories to make medical overalls. Donatella Versace donated $140,000 to Chinese Red Cross Foundation and her company, owned by Capri, pledged $500,000 to San Raffaele Hospital's ICU and Camera Nazionale Della Moda Italiana's 'Italia, we are with you' initiative. Moncler donated €10 million to help build a new hospital in Milan. Tod's donated €5 million to support the families of healthcare workers. Levi Strauss and Co. committed $3 million to Covid-19 relief efforts, with a focus on employees, community partners and supply chain workers. The Levi Strauss Foundation  played an active role in protecting the most vulnerable while Red Tab Foundation provided support to Levi's workers. Dolce and Gabbana provided funding to a study by Professor Alberto Mantovani, which aims to form the basis for developing diagnostic tools, such as biomarkers of the severity of the pathology and therapeutic initiatives to help battle this strain of coronavirus. Per GQ, they said, 'In the face of these tragedies of such a vast scale, each action may seem insignificant. But… we understood that in any case it was worth doing something."
Prada donated two intensive care and resuscitation units to Milan's hospitals and production of medical overalls and masks made at the Prada factory in Montone. Burberry dedicated its resources to support people impacted by the pandemic. The brand also retooled its trench coat factory in Castleford, Yorkshire to make non-surgical gowns and masks for patients, and utilised its global supply chain network to fast-track delivery. The Burberry Foundation Covid-19 Community Fund also assisted transportation, storage and safe administration of Covid-19 vaccines in low income countries, through an alliance with Unicef, which is working on the largest vaccine procurement and supply operation in modern history.
Per BoF, "Luxury leaders, many of whom are in an enviable financial position, will likely feel obligated to continue making contributions and announcing new initiatives. Not only as a way of communicating that they care, but also in order to ensure their growing influence in government and society at large remains intact. "The real contribution by brands is what happens next," Rebecca Robins, chief learning and culture officer at Interbrand said. "At an existential level, the world is calling us to account. It is forcing a reset. What we put our trust in and why, what we value and why, was already under radical evaluation, and brands have become new beacons, of sorts, filling the void left by governments and institutions.""