Despite women being majority of fashion consumers, the industry serves as grounds upon which gender discrimination has festered since its inception. Per FairtradeCertified.Org 'One in six individuals who are employed work in the fashion industry, and eighty per cent of garment workers are female. On the consumer side, millennial women spend two hundred and twenty six per cent more on clothing per year than their male counterparts. Yet, throughout the supply chain, it's rare to see women in positions of power, whether at the C-suite level or in managerial positions within the factory system.' Addressing this inequality in Fashion is Dana Todd, CEO Of Balodana, who is determined to reinvent global fashion by putting women first.
Dana Todd, USA-based founder and businesswoman at the forefront of digital innovation since the past twenty years, is the founder and CEO of Balodana — the first only marketplace that exclusively retails women's made to measure fashions from around the world. Dana Todd founded Balodana in 2019 after many years in and out of the corporate world and entrepreneurship, and she hopes her venture can give women greater confidence in their appearance and apparel.
The inspiration to launch Balodana happened when Dana Todd felt frustrated with the retail shopping experience in America. Even at high-end stores, she noticed that garments did not fit her body appropriately or were made poorly. Boutiques were better, but often had shapeless garments that did not look stylish or make a woman feel confident. She found this to be a common complaint among her friends of all ages and body types, but it was particularly an issue for mature women and women who wore larger than size Six.
Determined to be a change-maker, Dana found a designer in Romania who created original designs on a made-to-measure basis at a price competitive to most US department store clothing. She was hooked at the potential and decided to build a marketplace that connects women with custom clothiers from around the world, in a setting that combines the convenience of Internet shopping — with the high-touch customer service of a posh retail store. As it started falling into place, she discovered and invited fabulous designers and tailors to help "bring back the dressmaker" for American women.
"Right now I'm obsessed with the fact that the fashion industry has so poorly served women in fit and quality. The resulting pain point is an opportunity ripe for my new startup — Balodana made to measure fashion marketplace," she told us. "We are the only clothing marketplace that inspires and fits the unique bodies of women who want to master the art of the first impression, in an era in which consumers expect personalised experiences. Balodana helps women shop directly from worldwide tailors and designers, for thousands of custom fashions that are made precisely to their body measurements."
Undoubtedly, technology is a significant bolt in the mechanism. "The press has called me one of the pioneers of the internet marketing industry and I'm primarily recognised for my role in evolving the search marketing industry. I hold a patent, rang the bell at NASDAQ, and generally like to think of myself as having at least one finger in tech futurism. I have spoken around the world to thousands of people, and I'm skilled at helping companies achieve success through thought leadership and content strategy aligned to communication and brand objectives. My now-rare "old school" brand training is foundation to all campaigns; my philosophy is that integration across channels – digital and traditional – is the most critical thing you can do as a marketer."
"The people who actually make your clothes are probably the least compensated in the entire process… only 10-15 per cent of that retail price tag went to, not the maker, like the physical maker, but to the factory, who produced it, and within that, is of course, their overhead, their production costs, the fabric cost, and the tiny tiny slice of it would be the labor itself. So if you're buying a ten dollar t-shirt, a great price, but probably only fifty per cent, 50 cents rather of that went to a human being who did all the sewing. If that, frankly. So the entire incentives of the industry is geared toward inefficiency and ultimately potentially human rights violations, certainly it's one of the few legal industries out there that still has human slavery in it. How shocking and how shameful is that, right?" 
This is where the online marketplace comes in. "For the last few years, people have not even been wearing pants, let alone fancy clothes, right. So we saw… our sales very much paralleled the national sentiment, or the international sentiment, you can see where people were like, oh vaccines are coming, let's go buy some clothes, and then oh delta, so that was not fun, but we did use that time wisely and we invested in some critical market research and we invested in some technology to make it easier for us to take measurements from different scanning systems. What we also did was a lot of research during that time, including a national survey to understand both men and women and their attitudes towards custom and demand and body scanning and all of these sort of future fashion things and our findings were also, we didn't realise at the time, but Deloitte, a big consulting firm was also looking at their earlier predictions for the market and they accelerated so, what Covid did that was good, was it forced all the people to buy their clothes online, instead of going down to the store and trying things on, it also unfortunately and fortunately, it was a double-edged sword, because people were buying online, the number of returns went up significantly, now it's estimated to be something of like 500 billion dollars in costs to the retail industry, in terms of clothing being return, it's massive."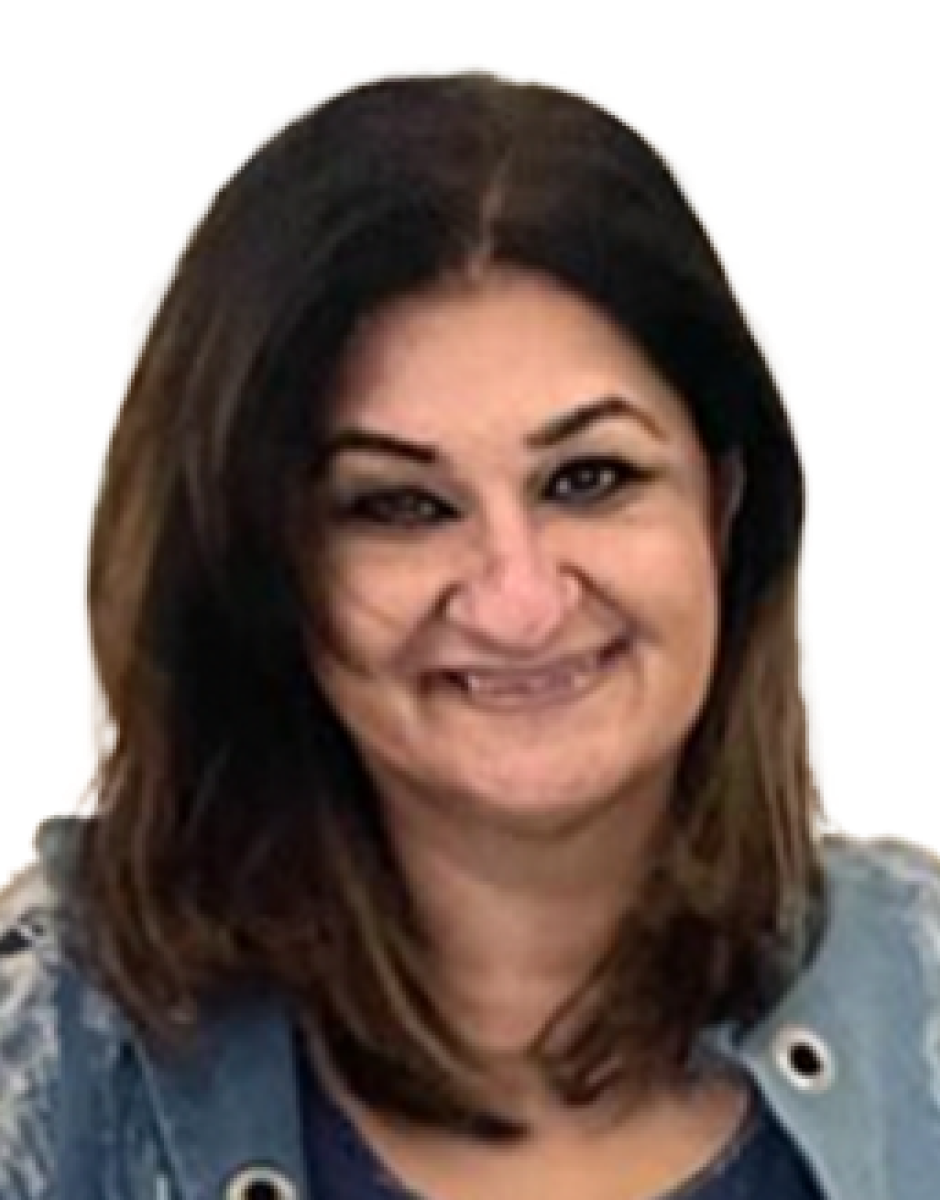 Jasmeen Dugal is a senior writer and author for FashionABC where she is responsible for writing stories that cover the fashion industry as a whole, from fashion events to innovative brands that are transforming the industry through the use of the metaverse, sustainability, and new digital solutions. She is also very active on Instagram with more than 92k followers.
Before joining FashionABC, Jasmeen worked with Condenast India as Digital Editor, and she was instrumental in launching Vogue India's official website. Her experience in the industry spans over a decade, during which time she has gained invaluable insights into the workings of the fashion world.
Four years ago, Jasmeen embarked on a new adventure and launched her own luxury portal, where she continues to focus on telling the stories of the people behind the brands. Her unique approach to editorial has helped her stand out in the industry, and her work is highly regarded by her peers.
Jasmeen is also an active social media user and can be followed on Twitter at @jasmeenGdugal and Instagram at @jasmeengdugal. Her social media presence showcases her expertise in the industry and provides her followers with valuable insights into the latest trends and developments in the world of fashion.