The bridal wear segment has always been a fairly cautious, traditional player. But all of that is about to change. In the wake of the pandemic, there is renewed excitement for bridal wear beyond just the ceremony and reception, which is fuelling a fresh opportunity for bridal giants. While some are going for non-traditional bridal looks, Australia's bridal giant 'Grace Loves Lace' by Megan Ziems is in the news with the global launch of its highly anticipated 2022-23 mainline collection titled 'Memoirs of Her' and NFT gifts for a few buyers.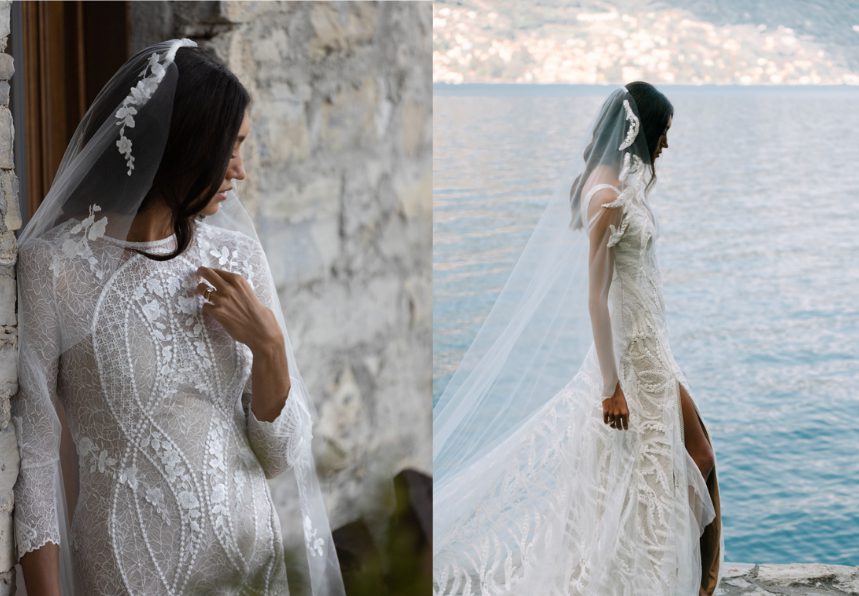 'Grace Loves Lace' has always been a trailblazer. The bridal giant's newest collection 'Memoirs of Her' is the perfect example of the continuous innovation, particularly with the first wedding gown made to swim in, using lycra swimsuit material to hug and shape the body. This new collection is also the brand's debut on the Metaverse, with the first ten customers receiving an exclusive NFT gift with their gown.  Ziems said it was the perfect opportunity to introduce something new to the bridal market.
"We have always been early adopters in the industry, so introducing NFTs as a gift with purchase is our way of starting to immerse ourselves in the Metaverse, where we can already see highly respected fashion brands investing in. We wanted to explore this idea of taking something old and breathing new life into it, which is how the NFT idea came about. I knew this was the collection to pair traditional heritage art forms, like poetry and calligraphy, with modern keepsakes – NFT's. Something for brides to treasure as a memory of their uniquely GRACE bridal journey."
I worked with Condenast India as Digital Editor and launched Vogue India's portal. Four years later, I turned entrepreneur and launched my luxury portal www.explosivefashion.in. Perhaps it's my vision and exclusive content that's placed Explosive Fashion at the forefront of luxury: reporting from fashion weeks, collaborating with luxury brands, presenting royal families' vision, championing talent, reviewing hotels and restaurants, writing on travel, heritage. My editorial is of a storyteller, the story of the person behind the brand.