The fashion business is inundated with high-priced, luxury fast fashion as well as immoral labels. That doesn't mean it's difficult to afford and wear high-quality, eco-friendly, extravagant labels that also employ sustainable production techniques. FashionABC has relegated seven labels that they believe are not just sophisticated designers but also extremely sustainable and will define the future of fashion, notably Stella McCartney and Mara Hoffman.

1. Stella McCartney
Stella McCartney has been making a substantial contribution to fashion since the early 1990s when she debuted her first collection. The UK-based luxury designer is a trailblazer of alternative materials and eco-friendly practices and is known for designing contemporary clothes that radiate natural confidence.
This brand is sustainable, cruelty-free, uses no fur or leather, re-engineered cashmere, ethically sourced wool, organic cotton, recycled fabrics, 100 percent PVC-free, and sustainable packaging.  Making swimwear, sunglasses, and purses, as well as ready-to-wear clothing for all genders and ages!
When it comes to sustainability, there are no limitations. In 2014 Stella McCartney launched Clevercare, a simple five-step labeling system designed to assist consumers to care and extend the life of their clothing via thoughtful garment care.
Stella McCartney keeps raising the standard for social and environmental sustainability in the fashion business by internal inspections and assessing impacts on a regular basis. This brand, which is a member of the Ethical Trading Initiative, is particularly picky about its suppliers, many of whom are small enterprises and craftsmen in Europe.

2. Eileen Fisher
Eileen Fisher is committed to upending the linear production model promoted by the majority of premium apparel businesses. The iconic designer from Illinois paints in circular brushwork, recycling and repurposing old textiles and discarded garments. This label creates luxurious and sustainable clothing with an emphasis on inclusive and tiny sizing.
It's no surprise that Eillen Fisher is a registered B Corp with numerous sustainability projects including an environmental secondhand shop called Renew and Waste No More. It uses recycled materials, organic fibers, and natural colors in production. If that isn't progressive enough, the crew also works with environmental conservation organizations, helps craftsmen, and empowers women through the Eileen Fisher Leadership Institute.
3. Rag & Bone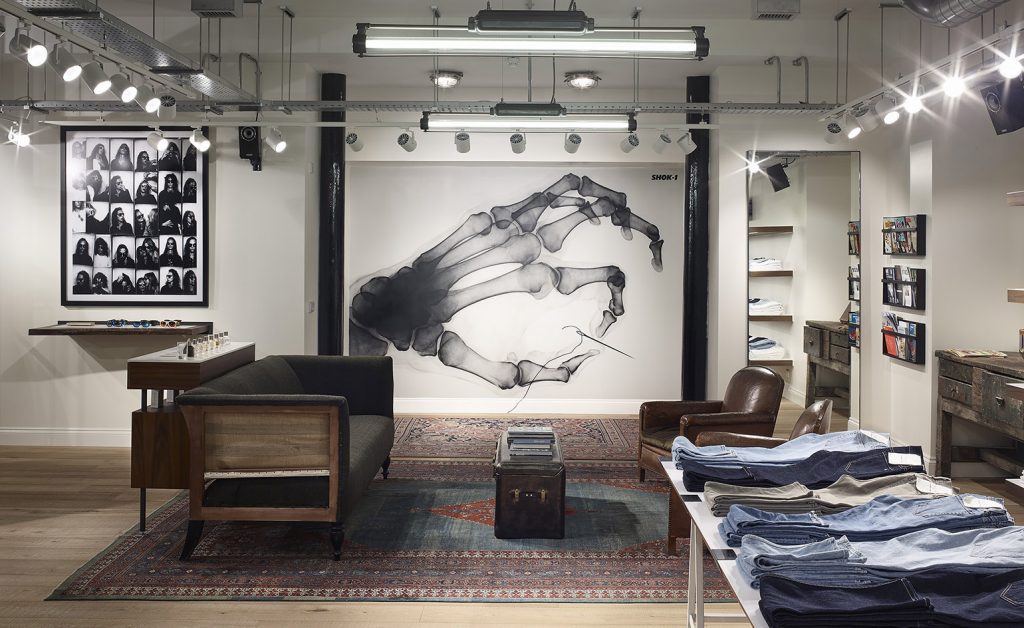 Founded by Marcus Wainwright and Nathan Bogle nearly two decades ago, Rag & Bone is a luxury label as passionate about redefining urban style as it is about sustainability and local production.
It seems Rag & Bone's roots lie in a love of American casual clothing (aka jeans and a T-shirt). The company is known for its edgy New York style and British-inspired tailoring and collaborates with manufacturers that are devoted to detail, exceptional workmanship, and time-honored garment manufacturing processes. Furthermore, Rag & Bone provides a product lifetime warranty through Quality Guaranteed.
It's no wonder, therefore, that Rag & Bone partnered with Cotton Incorporated's Blue Jeans Go Green to establish a denim recycling program in 2017 that encourages customers to return their old jeans to a physical shop. After the jeans are given, they are recycled and turned into house covering.
4. Mara Hoffman
Mara Hoffman's designs are inspired by women and are focused on color and sustainability. The high-end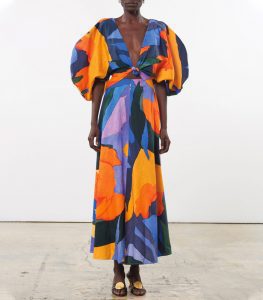 the designer wants to promote responsible consumption and "encourages people to reevaluate their connection" to their clothing.
Using alternative ways of fashion manufacturing, the company employs a variety of sustainable materials, such as ECONYL and REPREVE in the popular swimsuit line. It regenerates nylon fiber which is produced from waste and polyester recycled plastic. Mara Hoffman also incorporates hemp into her ready-to-wear designs and organic cotton, linen, and ethical alpaca wool.
Furthermore, the company employs renewable resources for shipping, packaging, and branding, and it adheres to globally recognized environmental and human rights standards for responsible production. As an added benefit, Mara Hoffman runs a secondhand shop called "Full Circle" to keep goods out of landfills.

5. Fe Noel
For luxury garments inspired by Grenada, we're turning to Fe Noel's work. This Brooklyn-based womenswear label blends tropical hues, vibrant patterns, and beautiful styles for a magnificent collection that fits from the beach to the runway. Wide-leg trousers, flowing shirts and skirts, and quirky swimwear are all part of Fe Noel's collection.
Sustainable items are created in its New York studio, with standard sizes ranging from XS to XL—but a made-to-measure option is available for a guaranteed perfect fit. Accessibility is also essential to this premium designer: Some items start at somewhat more than $50, and payment options are available.
Founder Fe also launched the Fe Noel Foundation.  As a result, profits from the brand also benefit underprivileged kids who want to start their own enterprises and make a worldwide difference. This is precisely what ethical and social duty entails.
6. Roopa Pemmaraju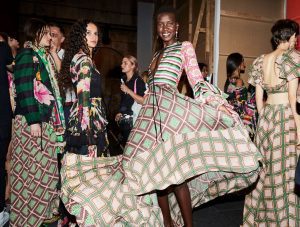 We'd describe Roopa Pemmaraju's style in three words: flowery, feminine, and summer-chic. Pieces are created in New York and then sustainably made by craftsmen in India utilizing age-old processes, combining modern and traditional patterns. The team's focus is on "creating a world in which the traditions that have molded India's culture for millennia may survive rather than fading into the shadows of fast fashion."
In addition to being fair trade and paying competitive wages, the business promotes slow fashion values—its clothes and accessories are created using recycled or natural textiles such as cotton, maize fibers, eucalyptus, and silk, implying that it also employs low-waste methods. Then, for that stunning last touch, each garment is embellished with hand embroidery, digital printing, or hand block printing.
7. Coclico
For beautiful shoes that embrace clean lines, a neutral palette, and sustainable practices, look no further than Coclico.
This New York-based business sells wedges, boots, sandals, flats, and clogs, sustainably source the best materials available, including high-quality Italian leather, recycled cork, and natural wood, for its timeless designs. Each pair is painstakingly handcrafted in a small family-run business in Mallorca, Spain, where artisans are paid a decent salary and work in safe circumstances. All of this is to say that Coclico shoes are built to last.
Because Coclico shoes are made in limited quantities, it can be hard to find the pairs you love if they're sold out—which is why we're especially obsessed with the brand's re-sell initiative, "Coclico, Pre-Loved." This brand uses light alternatives from fellow shoe enthusiasts at steep discounts, including out-of-production models. It doesn't hurt that the secondhand shop is an example of slow fashion and circularity in action.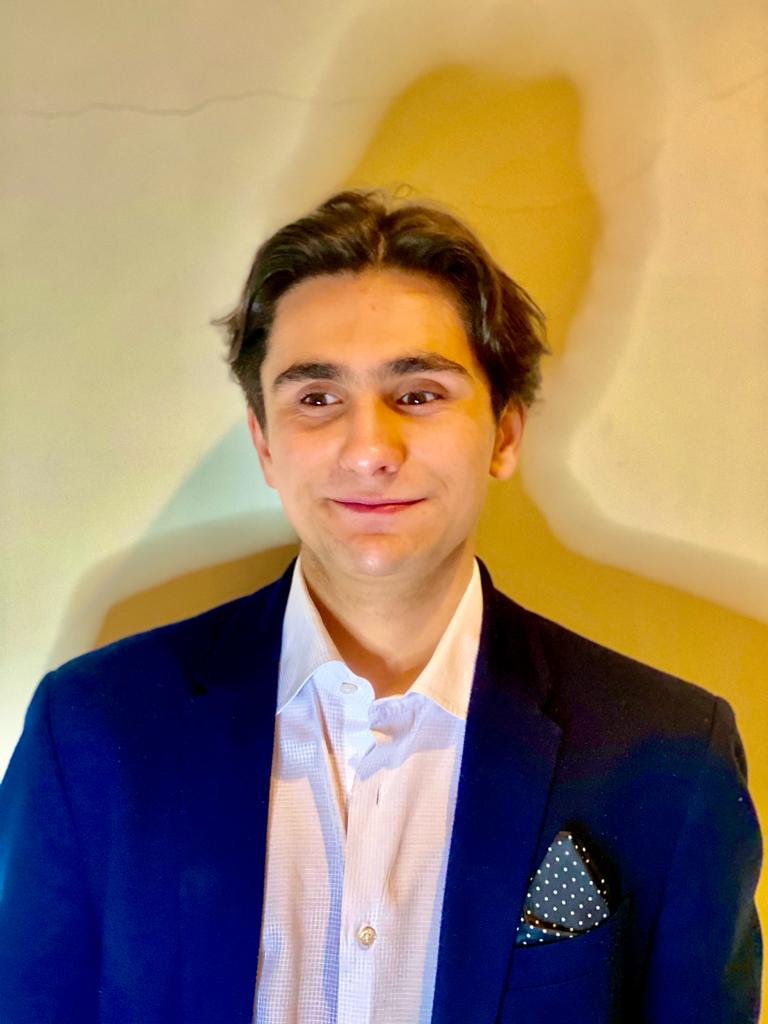 Mateus Guarda is a young writer passionate about cinema, streetwear, and vintage clothing. Since April 2020, he has been written articles, listings, and press releases for Ztudium Limited. He contributes often to both fashionabc.org and openbusinesscouncil.org. Mateus was born in Portugal and has resided in Sweden, as well as London in recent years. In sixth form, he studied Film studies, English literature, and History, so he has a progressive understanding of the film industry, major historical times, and immaculate novels. He also worked with actor and film producer Hetty Baynes-Russell.