Summary
Mossimo Giannulli founded Mossimo, a mid-range American clothing company, in 1986. Giannulli and his wife, actress Lori Loughlin, were charged and arrested in March 2019 in connection with the college admissions bribery scandal.
Biography
Early Years
Giannulli was born Massimo Giannulli on June 4, 1963 in Los Angeles. His father,Gene was an architect, and his mother,Nancy Giannulli was a homemaker. He is of Italian descent, and was raised in Encino, California. At the suggestion of a teacher in the first grade, he changed his first name to Mossimo as it was easier to pronounce.
After graduating from high school, he studied business and architecture at the University of Southern California for three years before dropping out in 1987.
Personal Life
On Thanksgiving 1997,Mossimo Giannulli  eloped with Loughlin. They have two daughters together, Isabella Rose and Olivia Jade, and Loughlin is a stepmother to Gianni, Giannulli's son from a previous relationship.
Brand
In 1986,Giannulli established Mossimo, a mid-range American clothing company on Balboa Island in Newport Beach, California. Mossimo specializes in youth and teenage clothing such as shirts, jeans, jackets, socks, underwear, and accessories.
In 1991, Mossimo expanded the line to include sweatshirts, knits, and sweaters.By 1995, the collection included women's clothing and men's tailored suits.After eight years in business, Mossimo, Inc. had grown into a multimillion-dollar lifestyle sportswear and accessories company.In 1996, Mossimo went public with an initial public offering.
After shares tumbled from $50 to $4 when the founder tried and failed to make the transition from streetwear/beachwear to high fashion,he took the brand downscale, announcing on March 28, 2000, Mossimo, Inc. a major, multi-product licensing agreement with Target stores, for $27.8 million. In 2006, Mossimo was later acquired by Iconix Brand Group.
Scandal
On March 12, 2019, Giannulli and his wife Lori Loughlin were arrested in connection with their alleged involvement in a nationwide college entrance exam cheating scandal, regarding their two daughters' (including Olivia Jade) admission to USC.Giannulli and Loughlin are accused of paying $500,000 to designate their daughters as recruits to the University of Southern California rowing team, despite the fact that neither participated in rowing.
They were charged with conspiracy to commit mail fraud and honest services fraud. They were released on $1 million bail each.Their  charges have a maximum term of 20 years in prison, supervised release of three years, and a $250,000 fine.On April 9, they were also charged with conspiracy to commit money laundering, which has a maximum sentence of 20 years in prison, supervised release of three years, and a $500,000 fine.
On March 13, 2019, Giannulli surrendered to federal authorities in Los Angeles.In subsequent appearances at United States District Court in Los Angeles, Loughlin and Giannulli were each released on a bail bond of $1 million.Giannulli and Loughlin were then charged with the crime of money laundering and have pled not guilty to all charges.
References
https://en.wikipedia.org/wiki/Mossimo_Giannulli
https://people.com/tv/mossimo-giannullis-birthday-amid-college-admissions-scandal/
https://en.wikipedia.org/wiki/Lori_Loughlin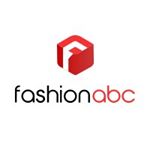 fashionabc is a fashion technology platform, comprising a digital directory and various other digital tools and supply chain solutions for the fashion industry ecosystem, that focus on ethical fashion and sustainability. We are building inclusive digital transformation tools for fashion professionals who are willing to take steps towards a more sustainable ethical fashion industry, by adopting AI and DLT blockchain technology.