Summary
Katie Grand is a British Stylist and fashion journalist and is the founding editor-in-chief of the bi-annual publication Love. She is also a highly sought after stylist and creative consultant and has been collaborating with Marc Jacobs for the past 11 years. She has been dubbed as the Dr Dre and Kanye West of fashion.
Biography
Grand was born in April 1971 in Leeds, England and grew up in Selly Oak, Birmingham. She discovered her passion for fashion and designing at the age of 12. She was always fascinated with mixing and matching outfits and drew inspiration from her dad's girlfriend whom she thought was the most chic person she knew at that time. She became very fond of Warehouse which was still run by Jeff Banks and would frequently pick out outfits from there.
Although Katie's strong suit was Maths, History and English, her heart was always inclined towards fashion and at age 15, she decided that she wanted to pursue something related to art or fashion. She began taking night classes at a local college in sculpture, life drawing, jewelry making and potter to improve her skills. After completing sixth form, she got enrolled at Birgmingham's Bournville College of Art where she was named as Student of the Year with 96% marks. She then moved to Central Saint Martins College of Art and Design where she struggled to settle on a single subject so she ended up studying a little bit of everything starting from marketing, journalism, design, knitwear and even print.
Grand currently lives in Tufnell Park, North London with her husband Steve Mackey who is the bassist of English rock band Pulp.
Career
Grand's fashion career began while she was still at St. Martins where she would direct and style fashion shoots for the newly launched magazine Dazed & Confused in the 1990's. She was then hired by style magazine The Face as Fashion Director.
Her career took off from there as she was made Editor-in-Chief of POP, a bi-annual fashion magazine. This helped her befriend many celebrities like Madonna and Agyness Deyn, and designers Stella McCartney, Luella Bartley, Miuccia Prada and Giles Deacon. She infamously convinced actress Elizabeth Hurley to pose nude on the cover of POP just six weeks after giving birth.
Grand is currently the editor of LOVE, a bi-annual fashion magazine she launched herself. She also styles fashion photo shoots and shows including Giles and Unique at Topshop. She has also worked on fashion shows for Louis Vuitton and Prada. As the editor of LOVE, she was in charge of choosing 2014's Dress of the Year for the Fashion Museum, Bath.
In addition to that, Grand is also the creative director of the Marc by Marc Jacobs womenswear campaign and also the stylist of Balmain's men's and women's campaign. In addition to that she has contributed to publications including Arena Homme Plus, Visionaire, Vogue Nippon and Harper's Bazaar. She also currently regularly contributes to Vogue Paris, Vogue Japan Tatles, Industrie and Interview where she also serves as senior contributing fashion editor. She has also worked with major luxury brands including Bottega Veneta (where she was given free reign during the 90s), Prada, Armani, Dolce & Gabbana, Giles, Jimmy Choo, Jonathan Saunders and Sonia Rykiel.
References
https://en.wikipedia.org/wiki/Katie_Grand
https://www.businessoffashion.com/community/people/katie-grand
https://www.campaignlive.co.uk/article/katie-grand-dr-dre-pharrell-williams-kanye-fashion-little-badass/1595598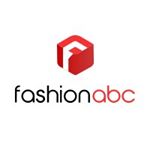 fashionabc is a fashion technology platform, comprising a digital directory and various other digital tools and supply chain solutions for the fashion industry ecosystem, that focus on ethical fashion and sustainability. We are building inclusive digital transformation tools for fashion professionals who are willing to take steps towards a more sustainable ethical fashion industry, by adopting AI and DLT blockchain technology.