Summary
Emily Adams Bode is at the forefront of the slow fashion movement with modern menswear silhouettes handcrafted with vintage textile and steeped in historical textile techniques.  
Mission Statement
Love letters to the past.
History
Born and bred in Atlanta, Emily Adams Bode studied in Switzerland and New York, where she graduated from Parsons School of Design and Eugene Lang College with BA-BFA dual degrees in menswear design and philosophy. In 2016, Bode launched her eponymous menswear brand as a couture studio retailing shirts, pants and outerwear made from antique fabrics like New England quilts, hand-spun Indian textiles or Twenties French bed linens, as an example. Her body of work —  tailor-made in New York or New Delhi, India — is founded on the pillars of historical textile techniques and modern silhouettes accentuated with sustainable-driven handcrafts of quilting, mending and appliqué.
Bode retails from her thirty brick-and-mortar stores worldwide, including nine in Japan. In 2018 she was the first female designer to show at New York Men's Week. In June 2019, she held her first runway show at the menswear edition of Paris Fashion Week. following which she retailed in over a hundred stores and opened her first retail store on Hester Street. Per GQ, "…the delicate crochet tops, sentimental crocheted knits, and ensembles made of horse-show ribbons that hung off the models had as much soul as the one-of-a-kind quilted jackets Emily used to sew in her tiny Lower East Side apartment, where she founded the brand a mere three years ago."
She explains her philosophy to Esquire, "What I love most is taking the collection and going out to find stuff that works with it temporally, tonally, or seasonally. I want people to understand that their cultures are made up of all these different cultures… I want to educate about the history of textiles and history of crafting…" The actual design and silhouette comes after—mostly shirts, pants and outerwear.  So is it a wonder Bode has the most prestigious accolades in global Fashion? In 2018, she was runner-up in CFDA Vogue Fashion Fund. The following year, she bagged Forbes 30 Under 30 in Art and Style; CDFA Emerging Designer of the Year and Business Of Fashion 500. In 2020 she won GQ Breakthrough Designer of the Year and the inaugural Karl Lagerfeld Award for Innovation at International Woolmark Prize. The latter was a milestone moment as her work got appreciation from British Vogue editor-in-chief Edward Enninful, Dior Men's Artistic Director Kim Jones, educator Sinéad Burke and Japanese artist Takashi Murakami. Per Vogue, Bode explains, "Being innovative doesn't mean coming up with new techniques. To be awarded the prize when the brand is grounded in family-owned mills and historical techniques sheds a light on where we're headed as an industry. [Fashion] doesn't always have to be new, we can look back."
The future looks bright despite the slowdown due to the worldwide pandemic. Bodes intends to continue working with textile experts, mills and fabric vendors she implicitly trusts, in different parts of the world, all of whom meet the standard of sustainability to which she upholds her brand. Moreover, her partnership with Woolmark and the £54,000 prize has empowered Emily Adams Bode to strengthen her production worldwide. Per Vogue, "As Bode's star continues to ascend and the brand must feed its one hundred and twenty International stockists, the designer has no qualms about maintaining the attention to detail in her offering. "The clothes are so personal to me," she affirms. "I invest in the studio team and the techniques ensure that there are so many hands going into the work."'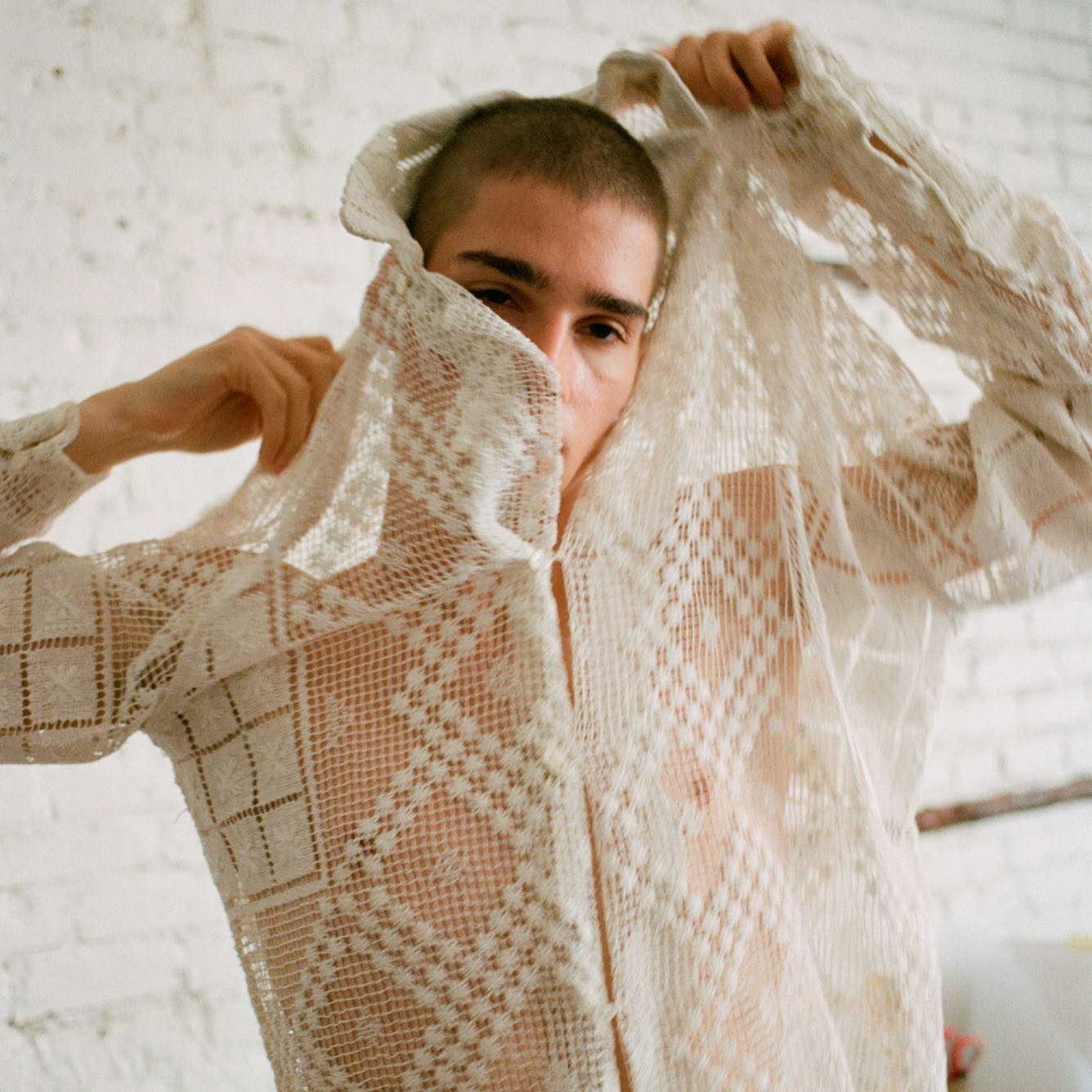 References
https://www.businessoffashion.com/community/people/emily-adams-bode
https://www.forbes.com/profile/emily-adams-bode/
https://www.thecut.com/2018/07/emily-adams-bode-tastemakers.html
https://www.gq.com/story/breakthrough-designer-of-the-year-2019-emily-bode