Over the last few years, we have witnessed the influence of user-generated content (UGC) for advertising in the fashion industry. Fashion businesses have utilized hashtags and tagging on AI social media sites such as Instagram, Facebook, and Depop to boost their brand image and promote awareness for the future. Henceforth, this article will look at how companies like Streamoid and Forever 21 utilize AI to expand their businesses.
Streamoid, a global fashion technology firm, has launched a new AI-powered solution to help fashion businesses effectively develop user-generated content (UGC). Social Shopper enables fashion firms to select user-generated material and instantly turn it into shoppable galleries.
Furthermore, Social Shopper is essential for galleries because it allows retailers to make the most of UGC with smart product tagging, automated UGC consent management, widgets, campaign management, and deep analytics. Its statistics function gives a 360-degree view of what is working and what needs to be improved by tracking visits, interactions, product clicks, transactions, and income.
Nowadays, more than 86% of brands use UGC as part of their marketing strategy. The concept of utilizing social proof to drive conversion is not new though, on average advertising has a 4x higher click-through rate, and nearly 50% of the customers claim that it's critically impacting their purchasing. However, moderating hundreds, if not millions, of UGC postings across numerous social media platforms, on the other hand, becomes difficult for larger businesses.
That's where the new Social Shopper from Streamoid kicks in. Using hashtags, the technology helps businesses identify and gather content fast and efficiently. These pictures are then connected to identical or comparable goods in a brand's catalog. This content may then be organized into campaigns and incorporated as shoppable galleries into the website, mobile applications, and other marketing materials.
Brands may use the technology to thank their loyal consumers by publishing their material on social media sites. It is this celebration of fans that appeals to others so much, as the media comes from another user rather than the brand. All of this is done while respecting the rights of the content creator, automatically requesting permissions and alerting the brand once they are granted.
The advantages extend beyond public image and brand loyalty. Forever 21 India, one famous company has already introduced this offering, which resulted in a 37 percent increase in (Certified Therapeutic Recreation Specialist) CTRs and more than 40 percent conversion with Social Shopper.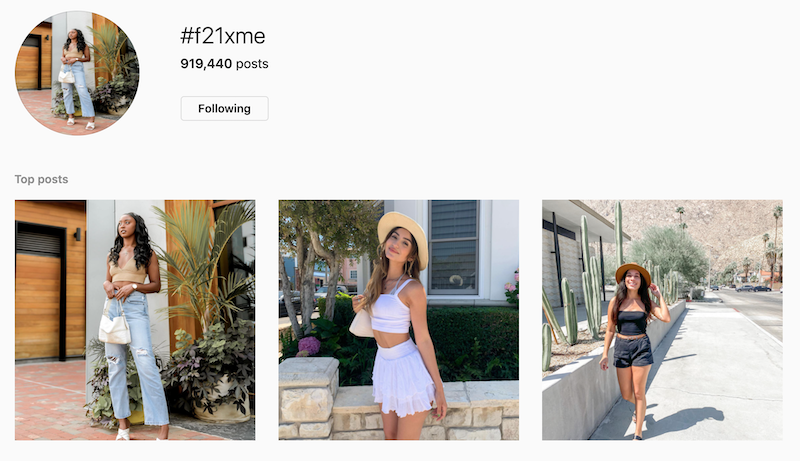 Forever 21 aims to use UGC by encouraging all of its customers to use the hashtag #F21xME on all social media channels. Establishing a single hashtag UGC as a fundamental element of the brand's connection with its consumers. It also demonstrates how much the brand values customer feedback, which motivates loyal consumers to keep participating. Encouragement of the usage of a certain hashtag for all user-generated content leads to consumers associating the brand with the hashtag. When someone who has seen the hashtag buys something from Forever21, they will link the transaction with #F21xME and may be compelled to post about their new purchase; ergo being vital for spreading awareness for the brand.
The concept of utilizing AI to promote user-generated content has been pioneered not only by Forever 21 and Streamoid but also by companies such as Burberry Art of the Trench. This campaign was initiated in 2009, yet is continually attracting fresh interaction from Burberry trench coat owners. Burberry used user-generated material to promote a variety of designs and interpretations of its iconic trench coat.
This UGC promotion has its own page on the company's website. The About the Trench exhibit has become a popular shopping destination. Fans of the brand may go there for fashion inspiration. Burberry uses this location to its advantage by connecting each image to the product page of the coat seen in the customer photo. Customers, however, are not the only ones who may be inspired by user-generated images. UGC initiatives give companies important information about their consumers' preferences and interests, which might influence them.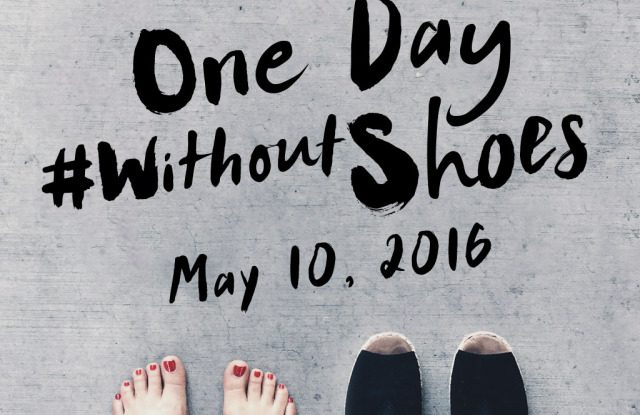 Every year, Toms launches a one-day UGC campaign in which fans are encouraged to upload a photo of themselves barefoot with the hashtag #withoutshoes. The annual One Day Without Shoe initiative provides a pair of shoes for every photo with the campaign hashtag. Customers respond positively to this promotion because it is a clear extension of the company's commitment to assisting those in need. In 2016, over 27,500 people shared barefoot photos of themselves in a single day, strengthening consumers' connections to the business while also calling attention to a problem that their customers care about.
This is critical to Toms as by launching it as an annual campaign, it provides their most loyal consumers something to look forward to each year, while also taking advantage of the chance to engage new potential customers. It also amplifies their brand personality – The One Day Without Shoes campaign ties to Toms' commitment to giving, which is a key component of the Toms brand image. Give participants an incentive – Depending on the consumer base, the industry, and the overall objective of the campaign, UGC campaign rewards can take various forms. In this example, a simple picture as an encouragement to participate in a worldwide campaign drew tens of thousands of individuals in a single day.
Through all of this, I believe it is evident that user-generated content (UGC) is an important part of the future of fashion. The influence of hashtags through AI's social media channels has already been critical to the four businesses listed, and there will be many more in the future. Streamoid's Social Shopper is also significant for the fashion industry since its hashtags enable to bring the company to bring together content related to the brand and comparable businesses, while also enhancing Streamoid's brand image.