Last update on: 6:43 am June 22, 2022 by fashionabc
 People with disabilities
 People with disabilities account for roughly 15% of the population, yet they only appear in about 2% of the pictures we encounter in the media. The visuals we see are far from accurate and insufficient. Through The Disability Collection, Verizon Media, Getty Images, and the National Disability Leadership Alliance (NDLA) set out to alter the fashion industry by featuring a growing library of stock photos that debunk misconceptions and depict individuals with disabilities in their natural habitat.
People with disabilities
"It can be leased and used by anybody on the globe, and it empowers the industry to get genuine about disability representation. Every quarter for the past 18 months that Verizon has worked within the caretaker panel made up of disability leaders from the NDLA to determine which images would be selected for the collection," said Verizon.
Verizon has formed an employee resource group (ERG) that draws on a variety of viewpoints to develop products that are important in today's and tomorrow's worlds. At the CSUN Conference in Anaheim, DIVERSEability Magazine spoke with Verizon about one of their ERG's products that have already begun to significantly impact how the world views the handicapped population. By producing a lot of media over the years, they sought to exhibit people with disabilities using photographs from stock image banks, they had a hard time locating images, especially ones that correctly depict individuals with disabilities.
"This incredible collection of photos was created by Getty Images, the National Disability Leadership Alliance, and Verizon. It's affected everyone in disability leadership groups, as well as Verizon employees," Joffe added. "When we first began this initiative in Washington, D.C, the disability community loved this, but what was really cool was that Verizon's staff and executives fell in love with the project too because it was tangible and real. "The new Disability Collection is a culmination of the efforts of companies like Verizon who are focused on portraying people with disabilities by breaking through stereotypical images and providing a more realistic picture of this community.
"Whenever we attempted to locate a picture of someone with a handicap, it was either a pathetic image or a heroic image, neither of which really reflected reality," Larry Goldberg, Verizon's senior director of media accessibility, said. Goldberg said he himself has a hearing loss and his career started with closed captioning on TV, "so this is my community. Currently, I am part of a great team at Verizon — a group within Verizon called Verizon Media — which is all about content and apps and how to make them accessible for people with disabilities," he added.
Margaux Joffee, Verizon's associate director of accessibility, went to Getty Images, one of the largest stock image libraries in the world, to jumpstart this solution. But first, she approached the National Disability Leadership Alliance to ensure that people with disabilities had a strong voice in how they are being represented. As a result of this collaboration, the first-ever rules for photographers on how to appropriately depict persons with impairments in photography were developed. Those standards have now been communicated to over 250,000 Getty Pictures photographers across the world, resulting in a collection of images that are really truthful, varied, and respectful.
The faces you encounter in your daily life ultimately shape your perception of what is 'normal.' Collaboration with the world's leading stock picture collector and a coalition of 17 national disability groups. Guidelines for photographers were published, and photographs were accepted into the collection. Getty Images and the NDLA have agreed to a two-year commitment to help create a picture collection. The disability community's tremendous support and favorable feelings.
Verizon Media is proud to offer high-quality video captioning for all of our unique programmings. We also actively request and activate video subtitles when they are given to us by our video partners. If you find a problem or have comments on captioning, we'd want to hear from you so that we may continue to improve our service.
Getty Images has spent over a decade working to break down stereotypes and create a more authentic visual view of concepts such as gender, LGBTQ, religion, race, mental illness, and disability across media, advertising, and social media. Just as images have the power to shape ideas, we believe they have the power to move the world – elevating diverse narratives that can alter perceptions, evoke empathy, and build community.
Getty Images' aim with their collaboration with Verizon Media and the National Disability Leadership Alliance is to develop a growing collection of photos that shatter stereotypes and depict people with disabilities more truthfully. We are thrilled to be working with our contributors to build and enhance this collection over time.
The success may be shown in the following statistics: 240,000 photographers reached via the Getty Image network, 1,700 photos in the collection, and increasing! Greater disability searches and new disability-related search keywords on gettyimages.com, 5,600 companies, and counting have downloaded images from the collection, Other groups starting similar efforts, such as the "This Is Australia" campaign.
The initiative was highlighted in 564 articles across global publications, with an estimated reach of 370.9 million impressions and 100 percent positive sentiment across earned media including:
· "Changing the Way The World Sees Disability"- According To Forbes. 'One Picture At A Time.
· "Stock picture collection genuinely shows individuals with impairments," according to Mashable.
· On its first anniversary, "The Disability Collection" has surpassed a thousand varied pictures.
· Getty Images, Verizon, and Verizon Media awarded $40,000 in grant funding to five emerging photographers, as part of the first-ever Disability-Focused Creative Bursary.
The grants will support and encourage talent as they work to convey the stories, lives, and realities of the disability community through imagery.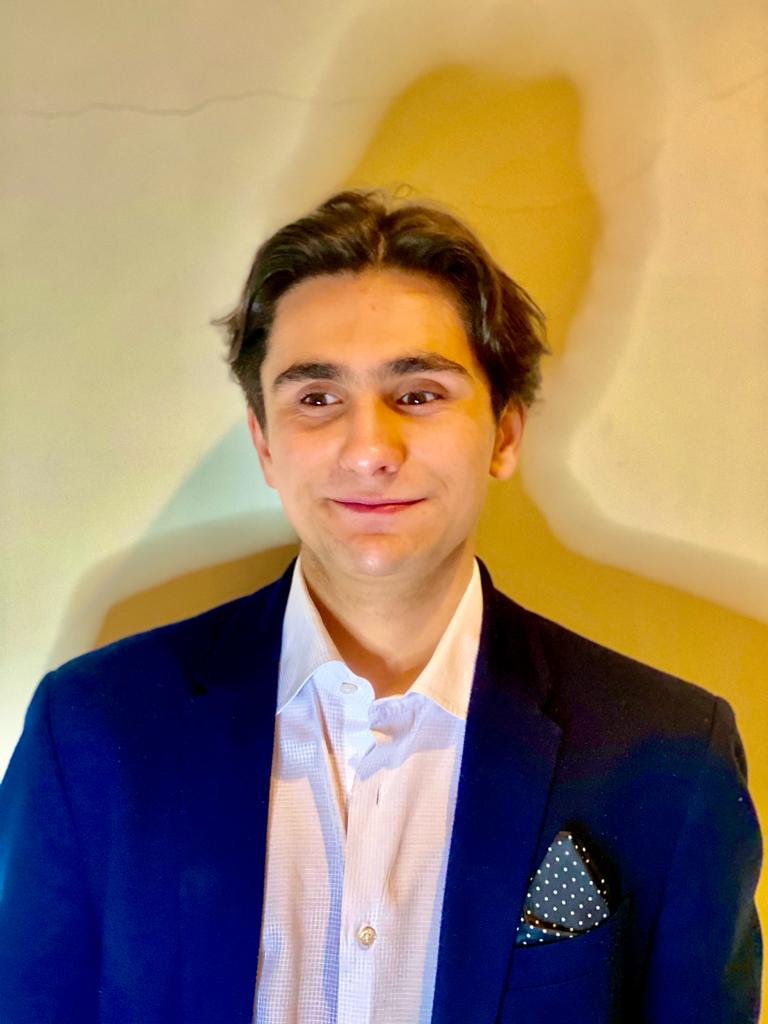 Mateus Guarda is a young writer passionate about cinema, streetwear, and vintage clothing. Since April 2020, he has been written articles, listings, and press releases for Ztudium Limited. He contributes often to both fashionabc.org and openbusinesscouncil.org. Mateus was born in Portugal and has resided in Sweden, as well as London in recent years. In sixth form, he studied Film studies, English literature, and History, so he has a progressive understanding of the film industry, major historical times, and immaculate novels. He also worked with actor and film producer Hetty Baynes-Russell.