Last update on: 1:00 pm May 10, 2022 by fashionabc
Ever since the news of the novel coronavirus outbreak had been released to the media, the surgical face mask has become a permanent fixture of our everyday lives. Starting from China, the masks now are a symbol of the disease and what's to come.
This phenomenon first emerged in Asia, and soon spread to the West. Countries such as South Korea, Singapore and Japan have handed out face masks to citizens. Taiwan and Thailand have restricted the export of masks to meet the rising demand of their respective populations. However, in the U.S., the government, in line with World Health Organization, recommends wearing a face mask should be applicable to only those who are sick, or their caregivers.
In fact, face masks have raised controversy in the US as whether they are useful in stopping the transmission of the Covid-19. A tweet from Surgeon General Jerome Adams, and echoed by the Times, sums up the argument: "Seriously people- STOP BUYING MASKS! They are NOT effective in preventing general public from catching #Coronavirus, but if healthcare providers can't get them to care for sick patients, it puts them and our communities at risk!"
The idea of masks only being worn by healthcare providers is the one that seems to have stuck into government's latest measures. As per David Hui, a respiratory medicine expert at the Chinese University of Hong Kong who studied the 2002 to 2003 outbreak of severe acute respiratory syndrome (SARS) extensively, he says it's "common sense" that wearing a mask would protect against infectious diseases like COVID-19. "If you are standing in front of someone who is sick, the mask will give some protection," Hui says. "The mask provides a barrier from respiratory droplets, which is predominantly how the virus spreads."
He also says that the role of a face mask may be especially important in the epidemic due to the nature of the virus. Patients with COVID-19 often have mild or even no symptoms, and some researchers believe it can also be transmitted when patients are asymptomatic—meaning patients can be contagious and don't know they're sick.
A symbol of protection
After their creation, face masks were used as a protective measure worn by doctors during surgery to prevent airborne bacteria from entering an open wound. They first came into existence at the very end of 19th century, according to "History of Surgical Face Masks: The myths, the masks, and the men and women behind them," by John L. Spooner.  "You can see masks in drawings of fashionably dressed people with masks," Christos Lynteris, a medical anthropologist at the University of St. Andrews in Scotland said in a recent article by Vanessa Friedman for The New York Times. "There was a popular acceptance of the mask as part of life."
They were soon adopted to prevent the spread of pneumonic plague, Spanish flu and even the SARS epidemic. As time passed by, face masks were used as air filters for the growing air pollution crisis. And they have remained popular in China, where masks symbolized care for the community and civic awareness, "even in Communist public health campaigns," Mr. Lynteris added.
Masks had even become a fashion statement in the recent years, during China Fashion Week in 2014 for the Qiaodan Yin Peng Sportswear collection. Chinese designer, Masha Ma, created a Swarovski-studded look in her spring 2015 show. Rap artists Ayleo and Mateo Bowles (Ayo & Teo), started wearing them, because people were mocking their facial expressions; soon they had become their statement piece. Brands like Off-White, Palm Angels, Bathing Ape, Fendi and Gucci have been offering designer face masks in recent times. Models have been sporting these masks during the London Fashion in wake of this pandemic.
This global mass hysteria of mask-wearing has been seen as a sign of fear and disease. There has been a rise in mass xenophobia especially against the Asian population. They have had a target on their back since the outbreak of the disease. Many are opting out of wearing masks as a whole to prevent raised eyebrows in the community. Lack of definitive scientific proof about the effectiveness of masks against the virus is no reason to dismiss its use.
During this crisis, masks are being sold at a premium price by many brands. Citizens are lining up to stock up on these face masks, creating an overall shortage. Not to mention, not wearing a mask during this pandemic, is making the community around us look at us with judgemental eyes. The end of this coronavirus pandemic cannot yet be determined, although China has been reported to be slowly escaping its deathly clutches. More and more countries are coming face to face with this dilemma on how to protect themselves. The masks, the sanitizer and soap have seem to become the necessary weapons to combat against the widespread of COVID-19.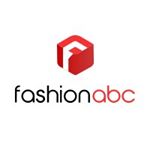 fashionabc is a fashion technology platform, comprising a digital directory and various other digital tools and supply chain solutions for the fashion industry ecosystem, that focus on ethical fashion and sustainability. We are building inclusive digital transformation tools for fashion professionals who are willing to take steps towards a more sustainable ethical fashion industry, by adopting AI and DLT blockchain technology.