The Rise Of Gender Inclusive Fashion
Diversity and inclusivity in fashion has been an implausible dream for the longest time due to the standardisation of beauty, restricting itself to models of a specific type be it their their body, colour, age and ethnicity. It's time to step up the game and finally achieve a true and genuine gender inclusive fashion.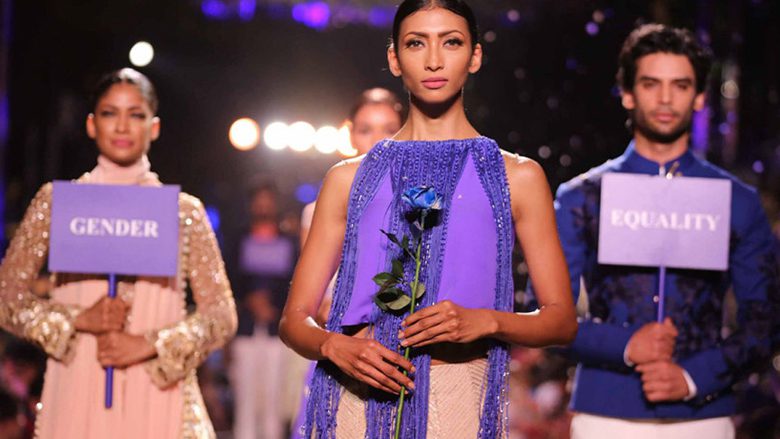 The Rise Of Gender Inclusive Fashion
Few would recall when Alok Menon was asked to be on the cover of a magazine a few years ago, the poet and performance artist was excited to wear six-inch heels and a hot dress. However he was cut from the cover shoot at the last minute when a photographer whispered to an editor: "Do you want the best photo, or do you want the politically correct photo? People want the aesthetic of diversity, but they don't actually want us," Menon told BoF. "I am not an idea. I am not a symbol. I am not a prop. I am a person."
Such incidents point to the fact that fashion need to be completely de-gendered. Today, the fashion industry is tentatively evolving to embrace gender inclusivity. Often referred to as gender-neutral or gender-inclusive, these new styles answer fashion requirements of the LGBTQ community as well as those fed up with limited off-the-rack options and standard sizes that don't flatter all body types. "Gender-fluid or gender-inclusive clothing can be any clothing, in theory," Nick Paget, senior analyst at World Global Style Network, tells NBC. "The notion that clothing as an expression of our personality belongs to one gender or another is the social construct that needs disassembling."
A brand that has been on the forefront of this movement is Daniela Uribe Footwear. "Inclusivity isn't just our vibe, it's our purpose. We have ensured that all of our high heels have been equally tested on both male and female feet to deliver the same sleek look, stability, and exceptional comfort," stated their company release. Daniela Uribe is rooted in inclusivity. The brand has partnered with Stonewall Community Foundation — for every pair of shoes sold, it donates $5.00 to Stonewall Community Foundation in order to assist them to makes a difference on issues that re central to the LGBTQ community. From education and violence, family acceptance and health, the foundation funds work towards LGBTQ liberation and racial justice.
"Our Italian made luxury footwear is designed for anyone ready to rock lavish, adorned, prominent shoes that re-establish the paradigms of absolute beauty and comfort. We believe that beauty comes in all shapes and of course, sizes," the team stated in another company release. "For us offering extended sizing up to size 45 was not enough, instead we set out to create lasts that are designed and measured specifically to accommodate the male's foot and sizing for everyone to wear and experience what true luxury feels like. Inclusivity, comfort and enchantment is not only our goal and our mission."
Mainstream fashion's involvement in the gender-fluid movement has no doubt helped expand people's perception of how men and women can dress. And if you need more evidence that gender cross-pollination has broken out of the avant-garde boutiques, Galliano for Maison Margiela SS19 indicated, "What is masculinity and femininity today? I hope this is a journey to help us discover a new sensuality, a new sexuality, breaking down preconceived ideas of what's masculine and what's feminine."
Per Vogue, "conventional elements have migrated to unexpected places to create entirely new shapes—"altering reality to create a new reality" as Galliano explains it—so that, thanks to "the fearlessness of a couturier's scissors," a trench coat is cut into skateboard shorts, and the front of a velvet jacket morphs into a black lace shift dress onto which it has been grafted. The radical displacements meant that a jacket's pocket flaps, usually located at hip level, became epaulettes or sleeve cuffs instead, or the waistband of classic men's tailored pants were transformed into a jacket's stand-away raised neckline that evoked a mid-century haute couture gesture. What Galliano politely calls a 'combinaison' but admits is essentially a "onesie' becomes the most gender fluid garment of all."
Stella McCartney's 'Shared', Gucci's The MX Project and Adidas' gender-neutral store represent this shift in strategy with fashionable designs that don't fall into men's or women's categories. "While my collections have always been an effortless dichotomy of feminine and masculine energy, inspired by my parents' shared wardrobe growing up and my training on Savile Row, today's youth are naturally open-minded and fluid with gender," Stella McCartney told Glamour. "I think it's beautiful how they inclusively celebrate individuality and diversity, and are using their self-expression to affect social change, to create the world they want to see… I love how they approach life and style with an activist perspective, whether it be tearing down the male — female binary or demanding sustainability from brands, and this is so aligned with our values at Stella McCartney."
Model and trans activist Ava Grey tells Vogue Business that gender-fluid movement in fashion could help embolden trans representation. "When queer-identifying youth see queer representation on the runway and in media, we become symbols of hope for them. We show them lives that have been able to move past the constant bullying and negative statistics.''
The upshot: more choice, and not just for fashion risk-takers. Regular people of all ages and body types are shopping with newfound freedom. From gender-neutral Barbie Dolls to luxury fashion brands designing gender-inclusive collections, the taboo is being dealt with and dispelled.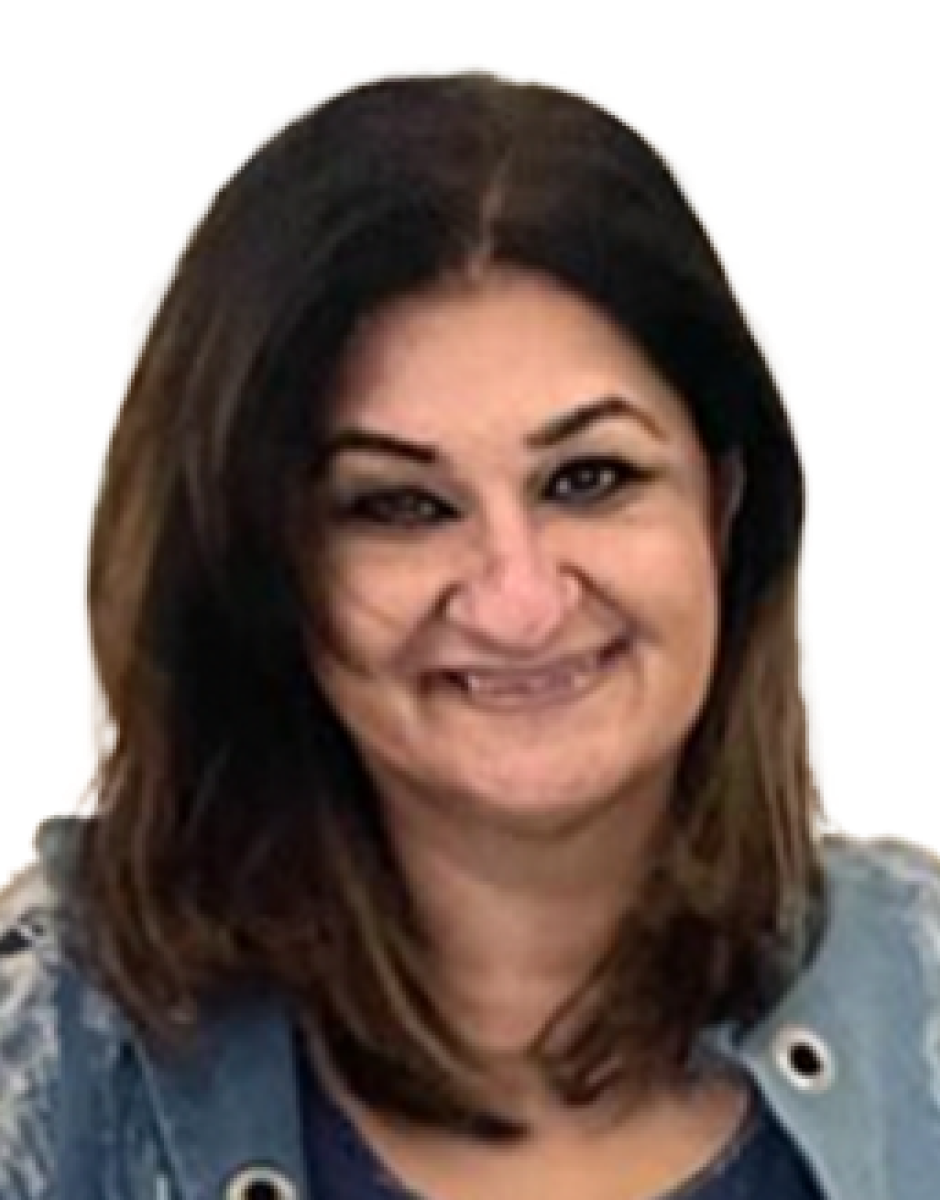 Jasmeen Dugal is a senior writer and author for FashionABC where she is responsible for writing stories that cover the fashion industry as a whole, from fashion events to innovative brands that are transforming the industry through the use of the metaverse, sustainability, and new digital solutions. She is also very active on Instagram with more than 92k followers.
Before joining FashionABC, Jasmeen worked with Condenast India as Digital Editor, and she was instrumental in launching Vogue India's official website. Her experience in the industry spans over a decade, during which time she has gained invaluable insights into the workings of the fashion world.
Four years ago, Jasmeen embarked on a new adventure and launched her own luxury portal, where she continues to focus on telling the stories of the people behind the brands. Her unique approach to editorial has helped her stand out in the industry, and her work is highly regarded by her peers.
Jasmeen is also an active social media user and can be followed on Twitter at @jasmeenGdugal and Instagram at @jasmeengdugal. Her social media presence showcases her expertise in the industry and provides her followers with valuable insights into the latest trends and developments in the world of fashion.