Slow fashion, or sustainable fashion, is an approach to designing, producing and consuming apparel and accessories that focuses on protecting the environment. It emphasises creating products that are durable, timeless, and ethically made, with the goal of reducing waste and minimising the negative impact of the fashion industry on the planet, which is why cutting CO2 emissions, addressing over-production, reducing pollution and waste, supporting biodiversity, and ensuring that garment workers are paid a fair wage and have safe working conditions, are integral to the sustainability matrix. 
While slow fashion is often associated with independent fashion designers who prioritise local production and sourcing, there are eco-conscious fashion designers with a global reach who have embraced the principles of slow fashion because they appreciate the importance of reaching out to a wider audience and influencing mainstream fashion to adopt more sustainable practices.
Iconic fashion designer Stella McCartney has always been at the forefront of the slow fashion movement. The LVMH sustainability advisor is one of the fashion industry's most vocal champions of environmental issues and an illustrious example of the commercial potential of sustainable, ethically minded fashion businesses with a global reach. Sustainability shapes the fashion brand's policies, its business model and its production process. Committed to never compromising on desirability or sustainability, Stella McCartney worked closely with the team of Bolt to develop and scale its most promising plant-based textile innovation — Mylo, grown from mycelium, the underground root of a mushroom. The designer also uses a grape-based vegan alternative to animal leather, sourced from the agricultural waste of wineries in Northern Italy. And, partnered with Bananatex – the world's first biodegradable, vegan material that embodies her circular and nature-positive values.
"We are committed to always being responsible, honest and accountable today, with a positive impact on people, the planet and all its creatures so that we can protect it for tomorrow… We strive to create the most beautiful, desirable products with the least impact on our environment. Our conscious values are also the inspiration behind our innovation. As industry leaders, we endeavour to create the most cutting-edge materials and animal alternatives, continuing to push towards circularity and being fully transparent by developing tools to measure and report our impact," she explains on her official website.
Hand-woven textiles and handloom weaves is the DNA of sustainable fashion brand 'Vaishali S' since its launch in 2001 and it has since stayed committed to the indigenous weaver, since. The Milan-based Indian fashion designer and founder of the brand, Vaishali Shadangule, believes that an intelligently choreographed slowdown is fashion's need of the hour, and focuses on ancient weaving techniques, near-extinct textiles and hand embroideries which she hopes to bring to the forefront of world fashion with globally- relevant textiles. Her hands-on approach to keep it alive is visible in her effort to pick a rural weaver cluster each season, and to live and work with them, resulting in beautiful handcrafted collections.
"My garments are consciously made to last a lifetime. All fabrics are hand woven on my own designs. By sitting with weavers on the loom I can feel part of me in each weave. Weavers and crafts people are the depositary of ancient techniques, and when they understand my design language they innovate in the motifs while keeping the roots of the technique protected. My love for design and innovation gives these weaves a global language, which met with success on the catwalks of New York and Milan," she tells me, adding, "In this endeavour of supporting traditional hand weaves, though, we must take into consideration that these craftsmen should get their share of the value chain. As of now most of them don't even have the money to buy their own threads! That's why I strongly promote villages of the weavers I work with, and to keep their weaves in my future collections, therefore sustaining hundreds of families."
CoutureToYourDoor is a fully customisable, upcycled made-to-measure fashion brand that creates statement designs, which can be customised by selecting prints from their Limited Edition Print Archive. Customers can buy a base design or can add or subtract areas of the base design and can also choose how to finish their garment, which are then cut and made in the UK within a week and dispatched the following work day. "Our mission at CoutureToYourDoor is to turn discarded textiles and remnants into one-of-a-kind fully customisable Couture garments. Designed by Maria Loria, customised by you, made in the UK and delivered straight to you door, globally," per a statement on their official website. "Whether your style is minimalist or maximalist, we can make anything that your heart desires. Diversity, Equity and Inclusion underpins our ethos. Our service if for everyone. Customers can pick a base size and then add their exact measurements at no extra cost. Why would be charge for your right to have clothes that fit you."
Sustainable outdoor apparel and gear brand Patagonia uses sustainable processes to craft its apparel, accessories and outdoor gear, prioritises durability and longevity in its products and encourages customers to repair and reuse garments rather than replacing them. Patagonia has also taken steps to ensure ethical manufacturing and supports environmental grassroots groups working in regenerative agriculture, renewable resources or conservation. Since 1985, Patagonia pledged 1 per cent sales to the preservation and restoration of the natural environment. Since, it has reportedly awarded over $140 million to grassroots environmental groups making a difference in their local communities. In 2002, founder of Patagonia, Yvon Chouinard, and Craig Mathews, owner of Blue Ribbon Flies, created a non-profit corporation to encourage other businesses to do the same. The brand also launched Common Threads Partnership, an e-platform that facilitates direct sales of used Patagonia clothing. And in June 2018, the company announced it would donate $10 million to "groups committed to protecting air, land and water and finding solutions to the climate crisis." The following year, it launched a program titled 'ReCrafted' that creates and retails apparel made from fabric scraps. The brand, which also aims to become carbon neutral by 2025, has stores and a strong online presence in multiple countries. "For our 50th year, we're looking forward, not back, to life on Earth. Together, we can prioritise purpose over profit and protect this wondrous planet, our only home," is a statement on their official website.
Purpose-driven creators are taking over the fashion space, transforming the way fashion is consumed and appreciated. By embracing slow fashion, designers and brands with a global reach encourage a more conscious and sustainable fashion industry. As, it reduces the environmental impact of the fashion industry and promotes the use of sustainable materials, which require fewer resources and generate less pollution compared to conventional textile production. It also emphasises durability, encouraging consumers to buy fewer, quality garments that last longer, thus reducing waste. And prioritises fair labor practices and safe working conditions, often supporting local artisans, craftspeople, and small-scale manufacturers.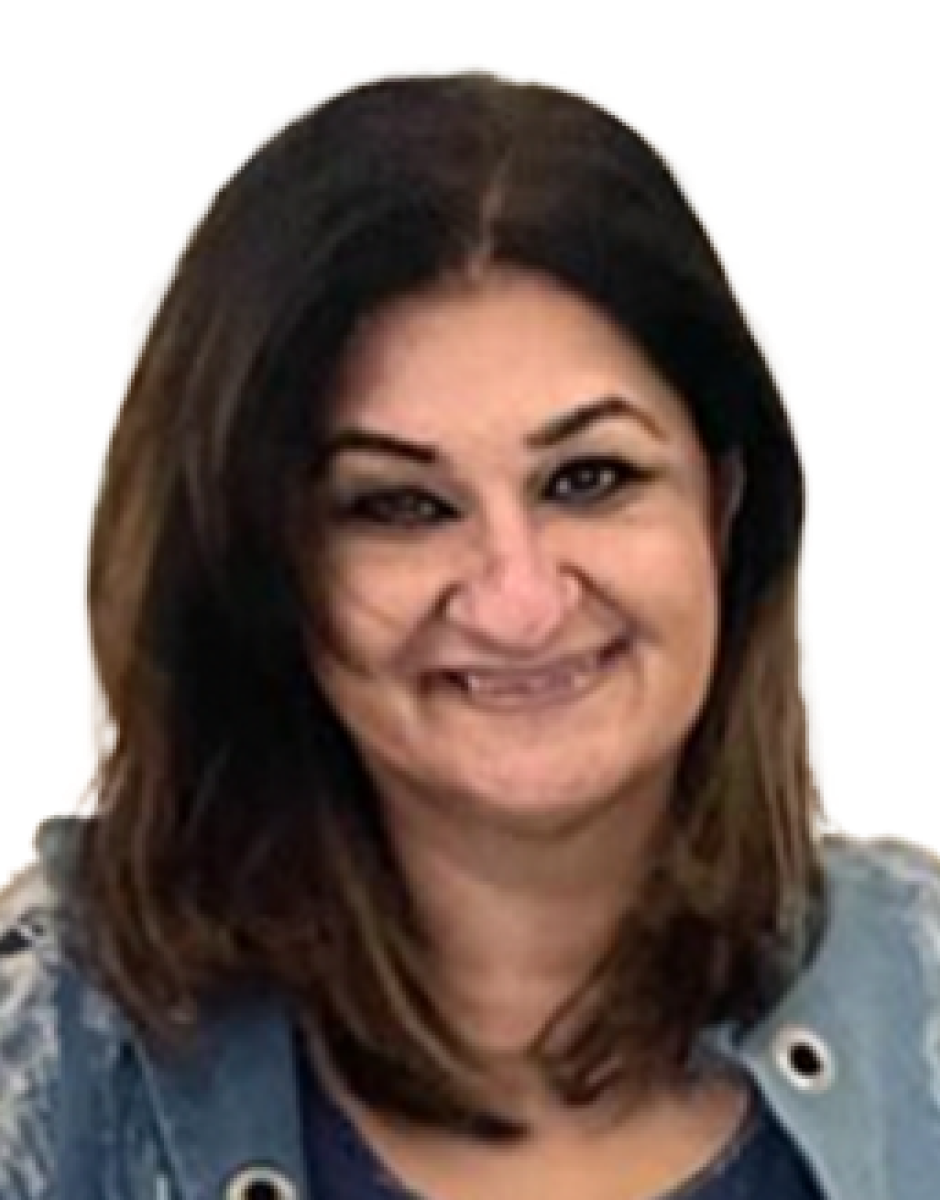 Jasmeen Dugal is a senior writer and author for FashionABC where she is responsible for writing stories that cover the fashion industry as a whole, from fashion events to innovative brands that are transforming the industry through the use of the metaverse, sustainability, and new digital solutions. She is also very active on Instagram with more than 92k followers.
Before joining FashionABC, Jasmeen worked with Condenast India as Digital Editor, and she was instrumental in launching Vogue India's official website. Her experience in the industry spans over a decade, during which time she has gained invaluable insights into the workings of the fashion world.
Four years ago, Jasmeen embarked on a new adventure and launched her own luxury portal, where she continues to focus on telling the stories of the people behind the brands. Her unique approach to editorial has helped her stand out in the industry, and her work is highly regarded by her peers.
Jasmeen is also an active social media user and can be followed on Twitter at @jasmeenGdugal and Instagram at @jasmeengdugal. Her social media presence showcases her expertise in the industry and provides her followers with valuable insights into the latest trends and developments in the world of fashion.