Last update on: 3:23 pm September 6, 2023 by fashionabc
The very word "casino" conjures up a certain image in most people's minds. In the main, one imagines glamorous surroundings where the mega-rich and celebrities rub shoulders at the tables. Huge amounts are wagered and the fortunate manage to expand their riches still further.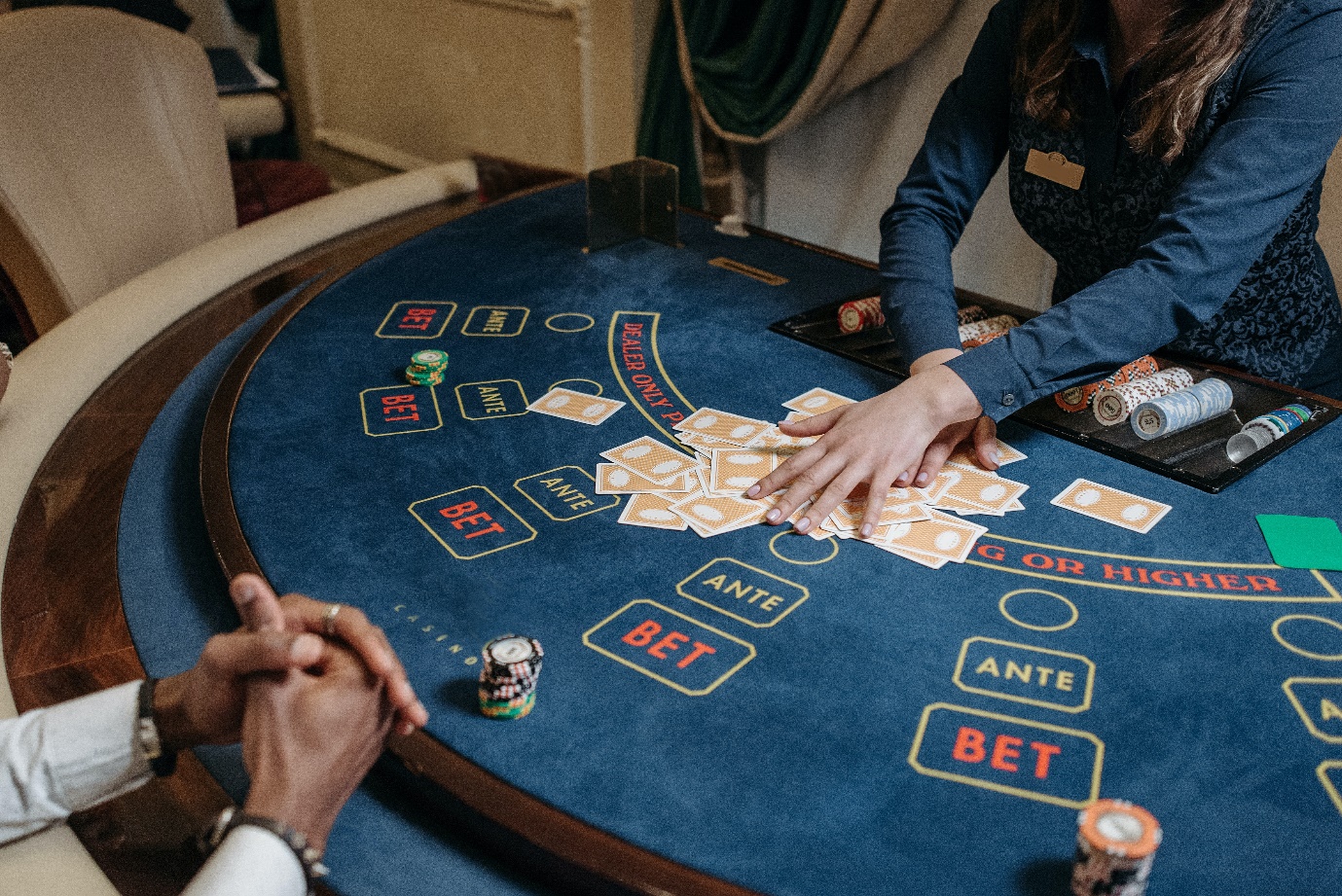 Naturally, they dress the part too in designer labels from head to toe, expensively accessorised with Rolex watches and, for the ladies, diamonds from Tiffany and Co.
Of course, we have the media portrayal of casinos to thank for much of this – and the Bond movies in particular. It's hard to count all the times we've seen 007 arrive at some exotic location in white tuxedo, beautiful woman in an elegant evening dress by his side.
However, to burst this particular bubble, it's fair to say that the cinematic depiction of casinos and how to dress for them is a considerable distance from the truth today.
After all, if they imposed as severe a dress code as this it would surely have an adverse effect on attendance.
So casinos today are far more liberal than you might imagine. Besides, they also now need to compete with the live casino online with Virgin Games for custom. In these players can enjoy all the ambience and excitement of a casino experience, wherever they might be at the time and – more to the point – whatever they happen to be wearing.
But anyone who does get the urge to go for a brick and mortar casino experience might have to make some fashion choices, and these basically break down into three categories.
Casino Casual
One place where the usual rules don't apply is in the casino capital of the world, Las Vegas. Every year this attracts millions of people wanting to sample its many attractions, not least to try their luck in some of its famous names including the Bellagio and Caesars Palace.
Because of the extreme heat of the desert location the standard daytime outfit for most visitors tends to be T shirt and shorts or lightweight dresses for the ladies.
So you'll find that this is a look that's always going to be acceptable during the day, provided the clothes in question achieve a certain level of smartness. So sawn-off jeans or T-shirts with supposedly witty slogans on them are likely to raise a few eyebrows.
In terms of footwear, loafers and smart-ish sandals are a better alternative to flip flops or Crocs, despite these previously unloved items of footwear having undergone something of a fashion upgrade in recent times.
Semi-Smart
The semi-smart look is the one that you'll find is acceptable at all but the most exclusive casinos around the world. It comes in short of being out and out formal, but definitely makes it look like you've dressed up for the occasion.
As a rule of thumb, it's best to imagine that you've been invited to a social occasion where you want to make a good impression without going too far over the top.
So for men this means getting out a well-cut suit, ideally in a darker colour, and pairing it with a pair of shoes like Chelsea boots or a good, solid, brogue. The tie is optional, but a well-pressed shirt is an absolute must. Alternatively, a jacket paired with a smart, but not necessarily matching, pair of trousers also fits the bull.
For women, there is a wide range of options. For many, the little black dress is a useful go-to. Alternatively, a skirt and blouse combination is also a perfect choice. When it comes to footwear, pretty much anything goes from strappy sandals up to elegant high heels.
Formal
If you're ever lucky enough to be invited into the inner sanctum of an ultra-exclusive casino then it's time to step up the style. Because if you're going to be mixing and mingling with VIPs you'd better start to look like one yourself.
This is where we go back to the classic look of Bond. Maybe not the OTT 70s styling of Roger Moore, but the more understated choices of the Daniel Craig era.
So it's black tie all the way for men, with a plain white shirt and a good pair of black leather shoes.
A long and elegant evening dress in a dark colour is the ideal choice for women, paired with heels. Cocktail dresses are also a good option as long as they are not too brash and showy. Add some delicate and expensive-looking jewellery to complete the ensemble.
So there you have them. Three different looks for three very different casino experiences. Plus, if  you throw your own online casino party at home and you could even make it more of an event by dressing for the occasion.
And, that way, it's going to be you who sets the exact dress code!