The fashion industry has certainly taken notice of the potential the metaverse holds and is actively exploring the space. Puma -today one of the biggest sports brands in the world- has launched Black Station 2, a unique metaverse platform that enables consumers to experience the products from a fresh perspective.
Black Station 2.0 is built on the success of Puma's first Web3 project Black Station 1, which debuted at New York Fashion Week last September and gave users an immersive environment where they could purchase digital collectibles and physical sneakers. This edition, however, has two worlds: Unkai -inspired by the Japanese city of Shibuya- showcases footwear with lively colors and elements, and Unter -inspired by Berlin club culture- showcases footwear designs that reflect the dynamic and edgy club scene. This encourages users to buy "phygital" footwear. The highly anticipated Fast-RB is among the releases. Engineered with Puma's running technologies, Fast-RB has four positioned Nitro pods and three PwrPlates which will deliver an amazing running experience. For Puma Pass NFT holders, Black Station 2 offers the opportunity to purchase Materialiser NFTs which represent "to-be-produced" physical products as well as digital collectibles.
"Twenty years ago, Black Station was Puma's home for our most innovative designs in fashion," Adam Petrick, Chief Brand Officer, Puma explained in a company release. "Given the boundaries we are pushing from a product design and digital standpoint, we found it fitting to bring Black Station back as a new portal for digital exploration across fashion, sport performance, our heritage classics, and innovation."
The Black Station 2 launch signifies Puma's commitment to staying relevant in the digital era and their recognition of the metaverse as an exciting avenue for brand expansion. It also serves as a complementary service to Puma's global e-commerce and brick-and-mortar stores. To onboard a wider audience to Puma's web3 spaces, the company has expanded its purchase options in Black Station 2 to include credit card payments in addition to crypto.
"Our team of designers took a lot of liberties when envisioning these footwear styles. We told them the sky is the limit. As a result, we were able to harness their creativity without the typical confines and limitations of our shoe production process" Heiko Desens, Global Creative Director and Head of Innovation, explains in a company statement. "What is just as impressive as the actual designs is the fact that we were actually able to work with development to bring these stunning designs to life."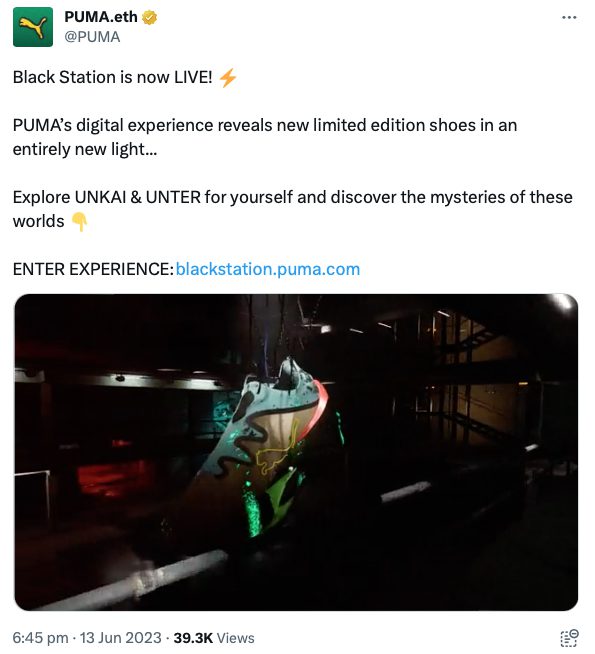 By cementing its foothold in the metaverse, Puma aims to connect with a broader audience and provide a unique and engaging brand experience beyond the traditional brick-and-mortar stores or online platforms. This move also aligns with the growing trend of brands embracing digital space to reach tech-savvy consumers and stay at the forefront of innovation.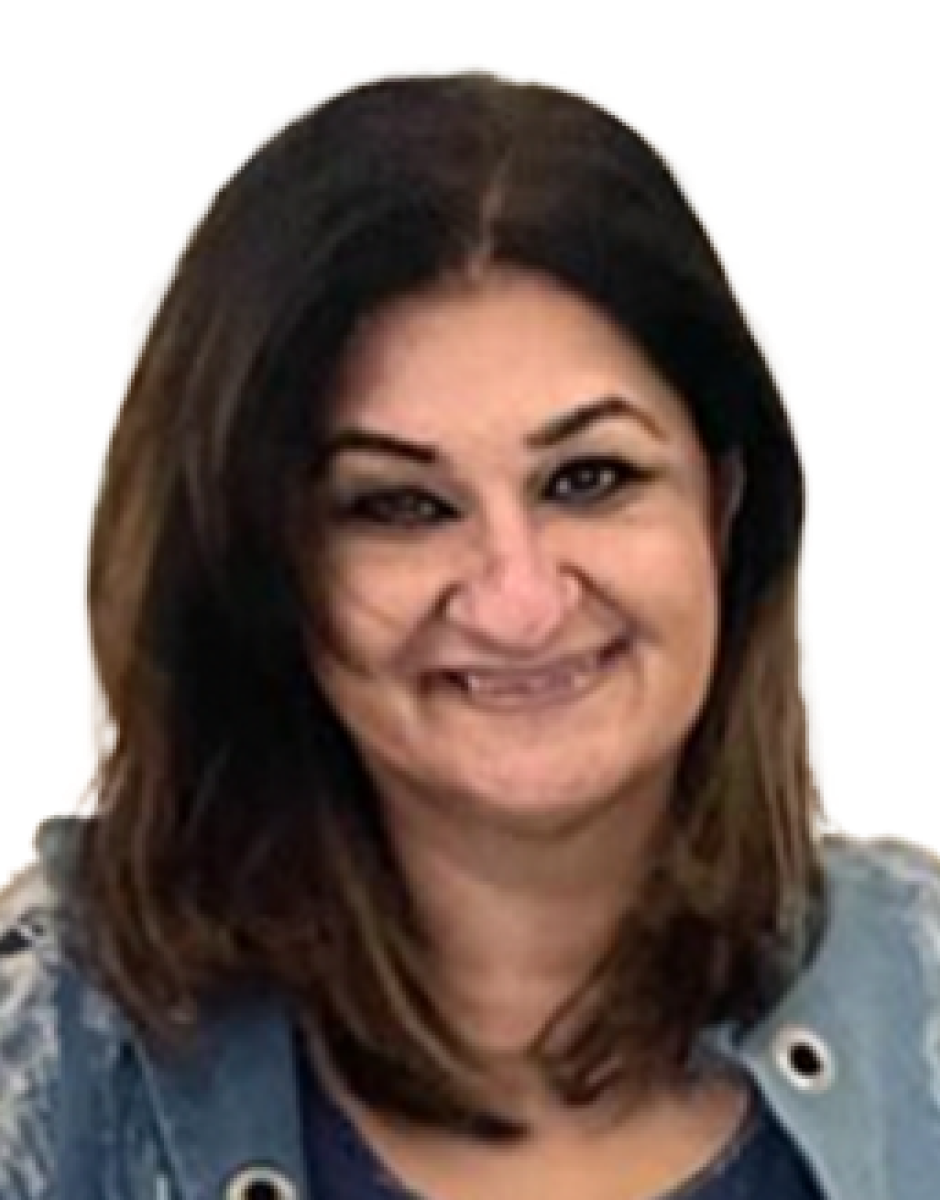 Jasmeen Dugal is a senior writer and author for FashionABC where she is responsible for writing stories that cover the fashion industry as a whole, from fashion events to innovative brands that are transforming the industry through the use of the metaverse, sustainability, and new digital solutions. She is also very active on Instagram with more than 92k followers.
Before joining FashionABC, Jasmeen worked with Condenast India as Digital Editor, and she was instrumental in launching Vogue India's official website. Her experience in the industry spans over a decade, during which time she has gained invaluable insights into the workings of the fashion world.
Four years ago, Jasmeen embarked on a new adventure and launched her own luxury portal, where she continues to focus on telling the stories of the people behind the brands. Her unique approach to editorial has helped her stand out in the industry, and her work is highly regarded by her peers.
Jasmeen is also an active social media user and can be followed on Twitter at @jasmeenGdugal and Instagram at @jasmeengdugal. Her social media presence showcases her expertise in the industry and provides her followers with valuable insights into the latest trends and developments in the world of fashion.