Last update on: 9:01 pm December 1, 2022 by fashionabc
Nike just did it again! Widely acknowledged as a leader in fashion NFTs, largely through its purchase of virtual marketplace Rtfkt last year, the brand has now developed Dot Swoosh, a Web3 platform and ecosystem found in the domain Swoosh.nike.
How does it work?  Currently in beta mode, visitors with an access code given out to select Nike community members can register on welcome.swoosh.nike. Inside the virtual space, community members will have the opportunity to purchase virtual collectibles, including shoes and jerseys, which, per the brand, "members will soon be able to wear in digital games and immersive experiences." Nike Virtual Studios will host events in Atlanta, Los Angeles, Charlotte, Tallahassee, Louisville and New York in the coming months, to distribute access codes and educate people about web3, helping them set up digital wallets, for instance, and encouraging them to get involved through community challenges on Instagram.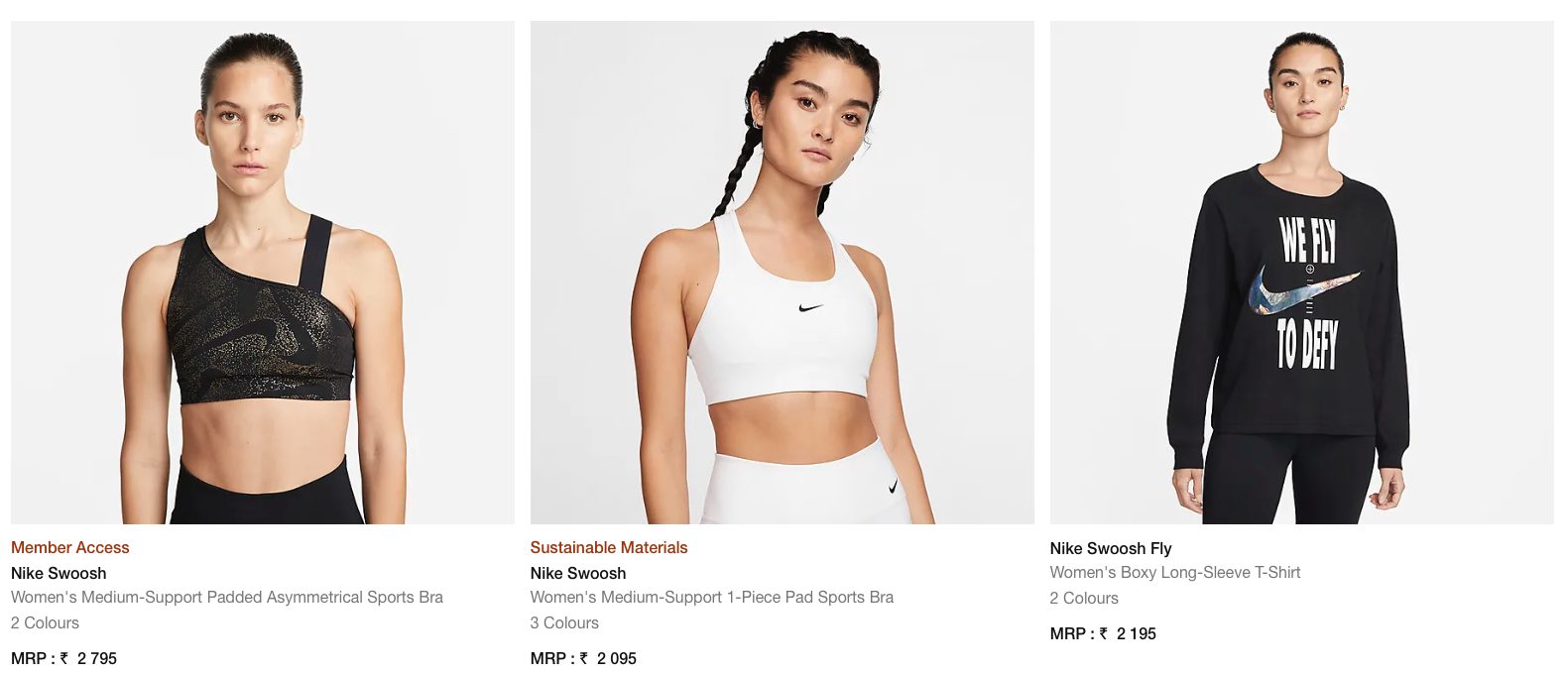 In January 2023, Nike will drop its first collection on .Swoosh and begin testing out different utilities for its virtual items, which it envious to be more than mere collectables; it will be a means to foster community and sell physical products. A key component will be co-creation, including the ability for people to weigh in on design elements and sell their own co-created products, including earning royalties on virtual goods. While the mechanics are still being developed, features might include voting on shoelaces or colours.
"We see a [virtual] shoe that one day unlocks access to a pre-order of a physical shoe, or one day unlocks access to a token-gated chat with our designers where you can help shape certain decisions around what colour-way we launch with, or another day where you could unlock the wearable version in your favourite game or in your favourite immersive experience," Ron Faris, vice president and general manager of Nike Virtual Studios, which is focused on metaverse and web3 ventures, told BoF. "We're building for a long-term future. We're here to stay in this space."
With more people spending time in virtual spaces, Nike perceives an opportunity to build an onramp for its consumers with real-world utility in terms of token-gated products, new collections and collaborations. At the beginning, the brand will price its virtual products in dollars, not cryptocurrency. Soon, however, Nike will allow users to connect their crypto wallets and move their items to NFT marketplaces. Nike is also planning a tour in December and skill-building with potential members so that they're ready to participate. The driving motivation behind the launch of .Swoosh, Nike writes, is "to expand the definition of sport – and serve its future – by democratising the web3 experience so that everyone can collect, create and own a piece of this new digital world."