For high-end brands, traditional business and marketing techniques are reversed with NFTs. While other businesses seek to expand, optimize, and become more accessible, luxury brands are a cold and beautiful ideal that inspires devotion and (rarely fulfilled) demand ownership through digitization. This attitude aligns with current trends, which state that successful businesses must be data-driven and community-driven. Digitalization via non-fungible tokens has the potential to democratize everything from finance to art. As a result, premium firms like Haute Couture and Paris Fashion Week must adapt to this ever-changing reality while still embracing this innovation.
Paris Fashion Week, Haute Couture and NFT Innovation
The Paris Fashion Week is a 150-year-old tank of fashion trends and forecasts, where a select group of designers deliberate on the industry's future and celebrate its glories. It's the fashion world's Davos and Pizza Day. Haute Couture designs are wearable works of art in limited editions.
The need to embrace innovation is even reflected in the concept of Haute Couture, announced by La Fédération de la Haute Couture et de la Mode (FHCM), the organization of the French fashion industry founded in 1868 and it is who organizes Paris Fashion Week. Haute Couture is defined as "tremendously contemporary," acting as a "permanent bridge" between tradition, know-how, and craft "at the cutting edge of innovation."
Today's "leading edge of innovation" is the production of digital clothing and experiences through the use of augmented reality (AR), virtual fashion shows, decentralized communities, and blockchain-enabled ownership. All of these trends have just arisen in the fashion business, but they have been hastened by the worldwide COVID-19 epidemic, which has compelled all major firms to relocate their runway events.
The nonfungible token (NFT) blast transpired along with enabled blockchain-related studies. Dapper Labs x Fabricant x Johanna Jaskowska sold an NFT at the Ethereum Summit in 2019 that included a model dressed in digital attire.
This year has seen a flood of new successful fashion NFTs emerge. In February, the virtual brand Rtfkt sold 621 pairs of sneakers in seven minutes for $3.1 million in collaboration with developing 18-year-old transgender digital and visual artist Fewocious. Furthermore, Fewocious recently sold five of their artworks for $2.16 million through Christie's.
The Non-fungible tokens did not go ignored by the world's most prestigious clothing firms. Gucci is believed to be minting some NFTs for the collection of their digital shoes, which they recently debuted on their app using AR.  In addition, Gucci sold the very first NFT, "Aria," for $25,000 through Christie's in the form of digital art and a video clip of a runway presentation by Alessandro Michele, Gucci's creative director. Lastly, Mason Rothschild and Eric Ramirez claimed to have sold a pregnant Birkin for $23,500, despite the NFT stealing the renowned Birkin brand and design, Hermès had no connection to the deal and received no revenue from it." If the transaction occurred, it is a harsh reminder that luxury businesses must reclaim control over any user-generated content and embrace NFTs.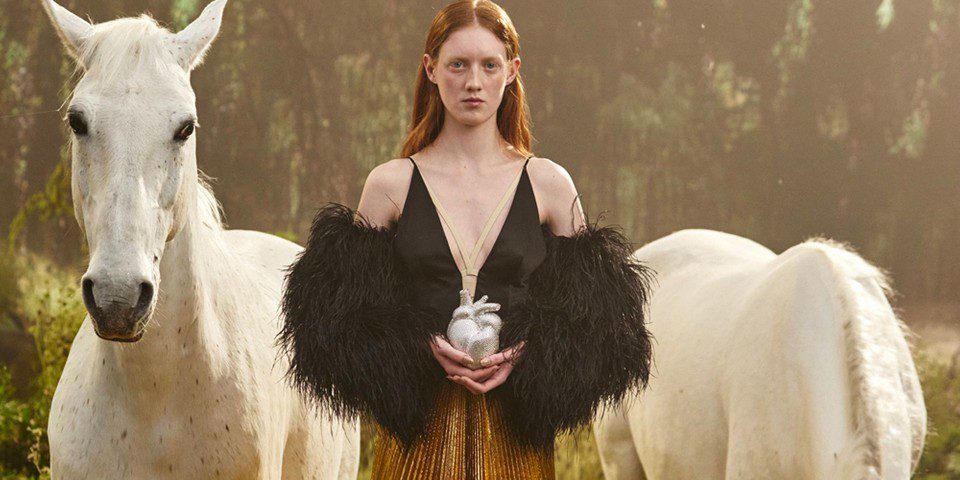 Paris Fashion Week has just concluded, and it appears to have been the first event at which conventional high fashion firms made NFT-related statements. In fact, the Fashion Week organization itself launched some NFTs.
FHCM to gift NFTs to Fashion Week guests
FHCM announced a collaboration with Arianee, a French NFT platform, to give away NFTs to select guests, buyers, and journalists throughout Paris Fashion Week Men and Haute Couture Week.
"We are happy to enable Fédération de la Haute Couture et de la Mode to pioneer inside the NFT space," said Pierre-Nicolas Hurstel, CEO of Arianee. He went on to say:
"We aim to contribute to reinforcing Paris's status not just as a fashion center, but also as a capital of NFTs for special ownership experiences."
"The NFTs handed free by FHCM contain two assets," Hurstel stated via email. The first asset is press accreditation, which is granted to all accredited journalists, influencers, and buyers attending Fashion Week Events. The second component is a one-of-a-kind digital painting by renowned fashion illustrator Richard Haines. Both assets are distributed as scarce digital assets and may be viewed in augmented reality via the Arianee wallet application. This implies that any certified member may project their press accreditation onto a video of themselves or a show and share it on social media. Alternatively, customers may display Richard Haines' artwork anywhere in their home or even on any structure in Paris, such as the Opera Garnier."
"Through these NFTs, all certified members will get access to special material and AR experiences, including a digital artwork by famous fashion illustrator Richard Haines, as well as a press accreditation for Paris Fashion Week," Arianee continues.
Event organizers also use NFTs to digitalize the accreditation process. Instead of disclosing their personal information at the entrance gate, guests can just prove their ownership of the NFT to access all Fashion Week events.
The Arianee protocol was used to create 300 NFTs on the Ethereum side-chain. Technically, these items can be listed and resold on the secondary market; although, the primary goal of the release was to educate fashion industry executives on blockchain technology and NFTs.
NFTs and sustainable fashion
It's no accident that an environmentally conscious guest-couture brand began experimenting with NFTs. Fashion experts frequently debate the issue of needless overconsumption of natural resources. On July 8, Pascal Morand, executive president of the Fédération de la Haute Couture et de la Mode, spoke alongside Jean-David Benassouli, head of data analytics and artificial intelligence at PwC France, and Sofiane Delloue, CEO of Newlife.ai, at the Explor'IA panel discussion "How Can AI Help the Green Revolution in Fashion?" Fashion professionals addressed a digital and eco-conscious transformation occurring in the fashion business. This year's Paris Fashion Week, according to Pascal Morand, was all about the environment.
While the majority of the debate focused on AI, the expert panelists also explored NFT technology as a tool for creator economies. "There are ways to employ NFTs in fashion for sustainability," Delloue noted. On the one hand, the fashion sector suffers from overproduction, which may be minimized by aligning designers' imaginations through digital forms and gathering customer preferences. On the other side, we wish to empower players in the rapidly expanding creative economy through new forms of intellectual property monetization, which is made possible by the limitless functionality of smart contracts and programmable money. NewLife is developing a comprehensive set of smart contracts that can scale innovation and incentives while slowing the pace of fashion trends. They create new licensing models for fashion, luxury, and culture."
As a result of the huge number of transactions required to mint, trade, and burn NFTs, which makes them heavy for the network and energy-consuming, NFT technology has gotten a lot of criticism for causing environmental harm. However, most markets began working on green enhancements such as lazy minting and the use of layer-two solutions that aggregate transactions. The upcoming Ethereum upgrade from proof-of-work (PoW) to proof-of-stake (PoS) offers the possibility of improving the NFT market's viability.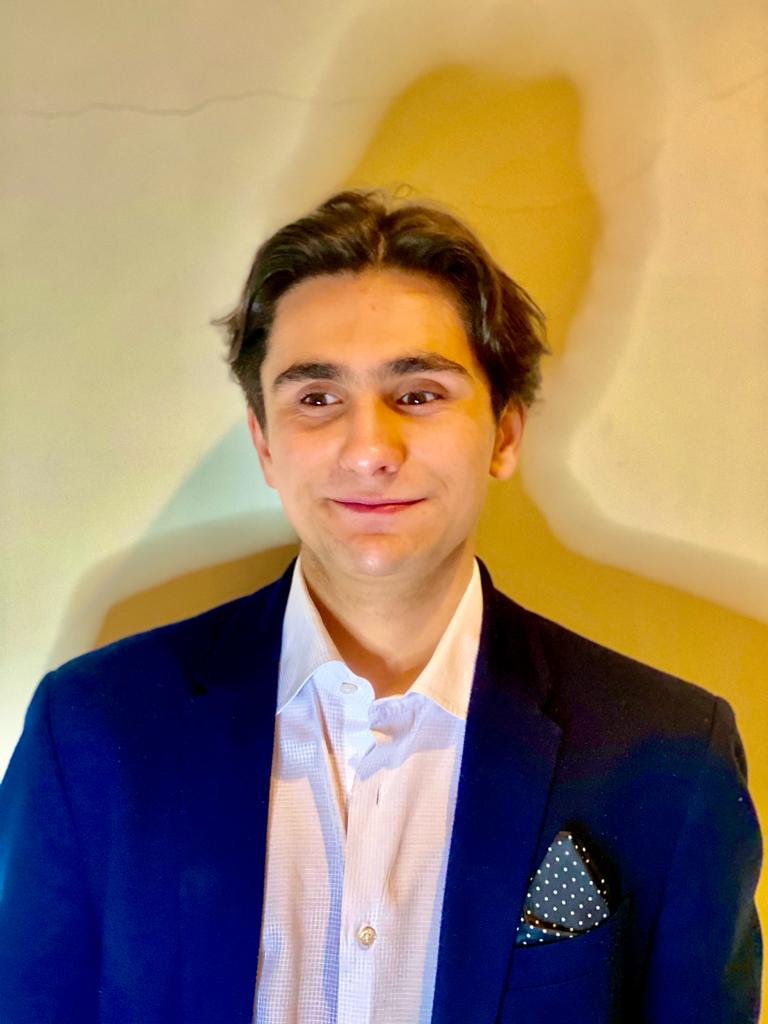 Mateus Guarda is a young writer passionate about cinema, streetwear, and vintage clothing. Since April 2020, he has been written articles, listings, and press releases for Ztudium Limited. He contributes often to both fashionabc.org and openbusinesscouncil.org. Mateus was born in Portugal and has resided in Sweden, as well as London in recent years. In sixth form, he studied Film studies, English literature, and History, so he has a progressive understanding of the film industry, major historical times, and immaculate novels. He also worked with actor and film producer Hetty Baynes-Russell.