If you're remotely interested in fashion and have an Instagram account, you probably spent at least five minutes last week transfixed by the Louis Vuitton cruise show. Whether brought to you through the stories of Camille Charrière or clever news feed algorithms, the picture of a Pacific horizon flanked by brutalist buildings is a perfect image for a show location which takes the crown as one of the most visually stunning in recent years. 
The Louis Vuitton Cruise was held at San Diego's Salk Institute for Biological Studies, designed by Estonian-American architect Louis Khan. Described by The Face magazine as his most "accomplished" work, the "mammoth building" played host to "one of [Nicolas] Ghesquière's most mesmerising shows for Vuitton to date – the golden sun and all its rays acting as the special guest of honour". The ensembles parading down the improvised runway befitted Ghesquière's choice of a warm, futuristic aesthetic, reminiscent of the costumes designed for the members of the House of Atreides in the Oscar-winning blockbuster, Dune (2021). 
Over the years, Ghesquière has attempted to spruce up his urban aesthetic with more fantasy. But these attempts do not always yield convincing results. Excessive shoulder pads and imposing, hooded dresses in the Claude Montana tradition were let down by conspicuously unattractive running shoes and belts inexplicably buckled around the ribcage, tightening already tiny frames (Louis Vuitton continues to feature overwhelmingly thin models).
Another, less trivial detail that seems to have eluded the fashion elite spellbound by Ghesquière's mitigated output is his cavalier approach to the environment. Inviting journalists and influencers in their hundreds to an interseasonal show, far away from the fashion capitals where they all live and work, leaves an indelible mark on the Louis Vuitton carbon footprint. Per The Face, 
Over the years, the Parisian house's Cruise collections have set up camp in Palm Springs in 2016, Rio de Janeiro's Niteroi Museum in 2017 and the I.M. Pei's Miho Museum near Kyoto, Japan, the year after. It's a tradition that harmoniously salutes the designer's aptitude for the far-and-wide – and sometimes even the unknown, when he's referencing a galaxy yet to be discovered.
It's tempting to wax lyrical about the symbolic significance of Ghesquière's elected venues and the immersive viewer experience created by the symbiosis of clothes and location. But it's arguably more urgent, if less fashionable, to question whether that symbiosis is necessary – or indeed damaging. 
What's in a cruise?
Cruise shows have been around since the days of Gabrielle "Coco" Chanel, whose well-documented love of sailing compelled her to create the first ever collection dedicated entirely to ocean-bound clothing. And where Chanel goes, the world usually follows. When the prolific hired hand of Karl Lagerfeld revived the Chanel Cruise in the 1980s, other designers began to take notice of the further profits that could be reaped from an additional, interseasonal collection of ready-to-wear clothing for the international jet set. Today, brands with annual cruise collections include Dior, Valentino, and Gucci, which held its Cosmogonie show yesterday in Puglia.
It makes sense for Chanel to have a cruise collection: Breton tops and functional, unrestricted clothing are hallmarks of the maison. In other words, the Chanel cruise is an homage to its most iconic house codes. What's more, this year's choice destination of Monaco is particularly appropriate given the personal significance of the Principality to both Gabrielle Chanel and Karl Lagerfeld. It may, incidentally, be the best Chanel show yet from current creative director Virginie Viard, who was appointed at the helm of the maison after Lagerfeld's death in 2019.
View this post on Instagram

Can other brands cruise as well, or as safely, as Chanel? Whereas the Parisian powerhouse can rely on its history to pass off interseasonal shows with artistic ease, the fellow Rive Droite name of Louis Vuitton should have a harder time doing so. Founded in the mid-nineteenth century, the brand started out in leather goods, specialising in luggage. It wasn't until 1997 that it started selling ready-to-wear clothing, appointing Marc Jacobs as creative director of womenswear. In short, the sea has no place in LV history. A devil's advocate might argue in favour of a cruise show for a brand hoisted by travel items. But look more closely at Ghesquière's collections themselves, and you'll notice they are devoid of both suitcases and cruise-appropriate clothing.
The Louis Vuitton Cruise is just another womenswear show, but it's an excuse to hold it somewhere tropical and clickbait. The more exotic and extravagant the location, the more it will get noticed online. And the more stars are jetted out to sit in the front row, the more it will boost the collection's profile among the general public. Ghesquière is particularly media savvy and in tune with the cultural zeitgeist, cleverly cherry picking brand ambassadors Emma Chamberlain and Hoyeon Jung and making them into international it girls.
It's a flaw in the fashion logic that journalists seem to ignore, no doubt angling for a cruise show invitation and an all-expense paid trip. Old guard publications like Vogue actively buy into this environmentally harmful practice, gleefully glossing over the ecological damage of flying a French atelier along with editors from Milan, Paris and New York, all the way to California. Dior will do the same later this week, with Kim Jones showing the Dior Men's Cruise in Venice Beach, Los Angeles. It's an unfortunate consequence of globalisation: bar Chanel's Monegasque trip, top luxury brands these days prefer to present as global rather than local. This approach may boost their worldwide sales, but it does so at the cost of local brand identity and the artisanal quality we normally associate with sustainable clothing. While Gucci's choice to show their cruise collection in Italy this year is more reasonable, Vogue's coverage continued to glamorise the jet set. "A galaxy of stars jetted to Puglia," wrote Alice Newbold. The press can famously make or break collections, shifting industry paradigms in the process. But it's too easy to criticise fast fashion and then ignore the ecological shortcomings of higher end labels simply because they put on a good show. It's time for editors to take notice. 
What's in a name?
Like other labels, Louis Vuitton has made billions from collections other than the classic Spring and Autumn showings. Favouring quantity over quality in this way impacts not only the environment, but the status of the brand too. The Louis Vuitton price tag may be one of the highest in the luxury market, but pricing alone does not guarantee prestige. By embracing logomania over more subtle stylistic hallmarks, Louis Vuitton has become one of the world's most recognisable labels, but also, unwittingly, one of the most undistinctive. 
Its unparalleled licensing deals and roots in luggage make it difficult to forge a distinctive sartorial identity for the brand. Indeed, there are few codes with which to recognise a Louis Vuitton ensemble aside from the monogram. A brand identity bolstered by logomania rather than sartorial idiosyncracy is also ripe for illegitimate knock offs. The pavements of Fifth Avenue and Quai Branly are littered with fake Louis Vuitton bags. This damages the brand as it calls into question the authenticity of all LV-emblazoned items, whether real or not. To the untrained eye, they often look the same. 
Ghesquière's clothes don't succumb to logomania in the same way, but without a century of womenswear to reference either literally or figuratively, the designer is left with little choice but to invent the Louis Vuitton look from scratch. The only predecessor to draw from is Marc Jacobs, whose approach to womenswear for the French label was to update his own bohemian chic look, developed while at Perry Ellis, with more expensive accessories. Jacobs for Louis Vuitton really was that: Jacobs, for Louis Vuitton. Similarly, Ghesquière's designs for Louis Vuitton are very much in his own tradition, rather than that of the label. 
Ghesquière's approach has always been miscellaneous, drawing on intellectual interests from architecture and cinema to eighteenth century philosophy and science fiction. His seminal collections for Balenciaga in the 2000s are a testament to his ability to distil disparate influences from the past into forward-thinking designs, synthesising the conceptual and the wearable. For Louis Vuitton, however, the results of this inspirational miscellany have been more uneven. This is partly due to a shift in fashions: while at Balenciaga, Ghesquière fuelled the naughties trend for eclecticism. Per Vogue's Fashion News Director, Mark Holgate, the naughties were about "taking things that didn't sit together and making them work." At Louis Vuitton since 2013, Ghesquière has continued to pair contrasting styles together within the same outfits. Though still occasionally groundbreaking, these deliberate juxtapositions are beginning to feel more tired, clunky, and incongruous. 
A cruise show only adds to the incongruity of the brand: Louis Vuitton has no nautical legs. But Bernard Arnault will jump at the chance to produce and sell more items, even if that means appropriating Chanel's fait accompli. It's an opportunity afforded to him by an industry which has come to value materialistic output over creative prestige and historical significance. 
But perhaps the greatest incongruity of all is the fact that Ghesquière's latest cruise collection is an attempted artistic statement within a context that simply screams "sales". His peculiar brand of world-chic, achieved this time around by assembling nomadic, tribal designs with prosthetic accessories, is a clear attempt to forge a more distinctive aesthetic for Vuitton. The latest designs look steadfastly into a future where activewear and couture seem to collide. There is something to be said for the intended sustainability of that unlikely marriage. Truly sustainable clothing is meant to be multipurpose. A utopian proposition might suggest that we will, one day, wear the same clothes to the gym as to a wedding. The recently announced collaboration between Nike and Jacquemus is a testament to the industry's desire to move in that direction. Could Ghesquière's designs help pioneer this shift?
View this post on Instagram

Regardless of the sustainability agenda, Ghesquière's ensembles are more cogent and coherent than in previous collections. They are reminiscent of Ghesquière's work for Balenciaga, itself in debt to the design ethos of Jean Paul Gaultier, for whom Ghesquière worked from 1990 to 1992. Since Gaultier retired from fashion in 2020, there has been a vacancy for a designer whose narrative lies in pushing the envelope of beauty by drawing on multiculturalism and androgyny. Having worked for Gaultier at the peak of his powers, Ghesquière taking up the mantle of his former mentor would be a neat poetic justice. 
But considering the unparalleled corporatism of his present employer, he may not have as much freedom to take risks as an independent designer like Gaultier once did. As far as sales are concerned, Ghesquière's present, patchwork formula works wonders, contributing significantly to the corporate monolith that is LVMH, which doubled its operating profit in 2021. Investors and shareholders won't want him to change his approach. 
But the line between handsome miscellany and stylistic inconsistency is a fine one – and one Ghesquière has been treading for a while. The cruise collection is a welcome addition to the Ghesquière for Louis Vuitton catalogue precisely because it presents a more harmonious look. Hopefully, Ghesquière will continue to articulate this new look in his next seasonal collections. And by forging a more distinctive brand identity for Louis Vuitton, he will no longer feel the need to jet fashionistas in their hundreds to luxurious, faraway places for "cruise" showings. It's a nice idea indeed. But judging from his design history, Ghesquière's relentless hunger for change will continue to motivate him above all else.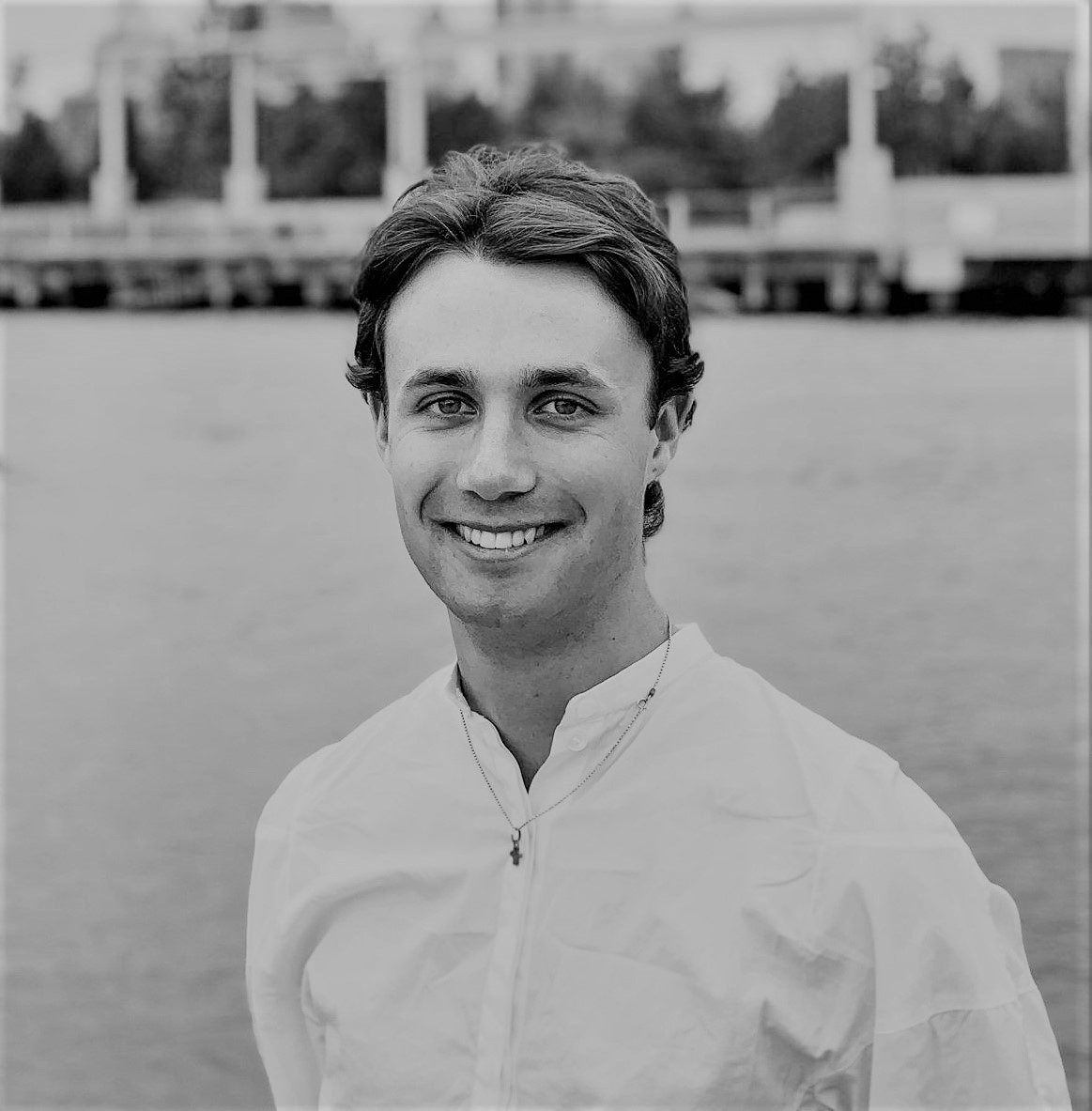 William Hosie is a writer and editor with a keen interest in fashion, design and art, earning a Double First from Magdalen College, Oxford in 2020.