Last update on: 2:18 pm June 23, 2022 by fashionabc
Is this fashion's most sustainable partnership? When Juergen Teller first shot Vivienne Westwood's portrait in 1993, no one could have anticipated the fruits such a collaboration would come to bear over the following three decades. From further portraits of the designer including nudes when she was 68 (and of her partner, designer Andreas Kronthaler), to myriad campaigns in far-flung locations, Juergen and Vivienne have created iconic images together – her appetite for anarchy a perfect match for his subversive take on beauty.
View this post on Instagram
Vivienne
Vivienne Westwood was to the seventies what Mary Quant was to the sixties: a female designer who tapped into the contemporary zeitgeist and retailed her revolutionary clothes from a shop on London's King's Road. The latter operates to this day under the name World's End, though is perhaps better known under its previous, punkier iteration, SEX (ran by Vivienne's then-partner Malcolm McLaren).
View this post on Instagram
The couple started presenting annual collections in line with the fashion calendar in 1981, beginning with the seminal 'Pirates' show. This marked the start of an aesthetic evolution for Vivienne, shifting from punk to a softer, more gender-fluid look that would be championed by the New Romantics. She would rearticulate this visual reference point throughout her career, most famously in her Spring 1994 show, when a topless Kate Moss stalked the runway adorned in a floral tricorn hat while enjoying a Magnum ice cream. 
View this post on Instagram
Describing the pervasiveness of Vivienne's influence on future designers while interviewed by AnOther Magazine, legendary milliner Stephen Jones put it down to a desire for "rebellion and also fearlessness and knowledge" for which she provided the blueprint. What is that blueprint? "A very different way of clothing construction but with respect for history as well." Her recognition is unanimous across the industry; even the late John Fairchild, former editor-in-chief of WomenswearDaily and a notoriously pernicious character, called Vivienne the world's greatest designer to the surprise of his preppy readers. 
View this post on Instagram
Her renown is down to two qualities: unconventionality and authenticity. Though her design ethos may have changed overtime, Vivienne has always been faithful to her punk roots and anti-establishmentarian causes.  'I didn't consider myself a fashion designer at all at the time of punk' she has stated; 'I was just using fashion as a way to express my resistance and to be rebellious.' Her clothes have always flirted with the decadent and the dramatic, antithetical to the Park Avenue heiresses who courted the designs of her more conservative competitors. 
View this post on Instagram
A keen environmentalist long before it was cool (let alone industry standard), Vivienne's label not only favours upcycled fabrics and ecological materials, but creates clothes that actively interrogate society's impact on the planet. In February 2019, Andreas Kronthaler (the label's current head designer) put on a demonstration-like runway show at London Fashion Week to campaign for climate action. A few weeks later during International Water Day, Vivienne's Paris shop hosted a multidisciplinary event with an exhibition of aquatic canvases by César Bardoux and a sale of steel water bottles as part of the fight against plastic pollution. To Vivienne, raising awareness is as vital to her brand as its famous historical riffs on French and Saxon couture.
View this post on Instagram
Juergen
If Vivienne Westwood, per Stephen Jones, is a 'loose canon', Juergen Teller is fashion photography's wildcard. When he came up in the early nineties, he was the forerunner of a radically new aesthetic which favoured grit and realism over the glitz and glossiness that was then an industry mandate. Against sartorial purists Steven Meisel and Patrick Demarchelier, Juergen Teller was an anti-fashion photographer who produced deliberately unflattering images. With harsh lighting and minimal make-up, he captured the darker, seedier side of fashion: the underfed waif hiding under the supermodel label; the aftermath of a night out in lieu of its contrived glamour; the grey, industrial reality of the urban cityscape. 
View this post on Instagram
Teller was awarded the Citibank Prize for Photography in 2003 and received the Special Presentation International Centre of Photography Infinity Award in 2018: a gap that confirms his longevity as a paragon of contemporary image-making. His recent work includes a campaign for Loewe starring Kaia Gerber and Anthony Hopkins. 
Together
Vivienne, whose designs are closer to artworks than to traditional clothing, and Juergen, whose gritty realism rejects the more abstract and sublime aspects of fashion, might not seem a logical pairing at first glance. But what this contrast speaks to – a mutual desire to do exactly as they choose in their respective mediums of creation – brings clarity to their collaboration. Like Vivienne, Juergen is punk: rebellious and irreverent while understanding the significance of what and who has come before him. Punk is, by definition, messy and unruly. Contrast is good; and for Vivienne, that means business. 
View this post on Instagram
Hers and Juergen's (s)punkiness extends to further similarities. The two share a thematic leitmotiv (sex); a muse (Kate Moss); and are both deeply humorous, often with artistic intent. Their partnership is not only sustainable insofar as it is enduring; it has also been crucial to maintaining the status of Westwood's brand as one of the most ethical and ecological in fashion. For the AW 2011/12 collection, developed in partnership with the International Trade Centre (ITC), Juergen and Vivienne travelled to Kenya to work with local artisans. The project enabled "some of the world's poorest people to enter fashion's value chain as producers" while also allowing Vivienne to source fabrics ethically and knowing her "collaborators in the slums of Nairobi or impoverished rural areas [were] being paid a fair wage," explained Simone Cipriani, head of the ITC. 
View this post on Instagram
Juergen produced portraits of the designer and villagers for the campaign, shot on location. The slums proved a perfect fit for the lensman's blunt approach to beauty: unfiltered, unglamorous and honest. These twin ideas of straightforwardness and transparency are the core tenets of sustainable fashion, as well as Juergen's oeuvre. When asked about her partnership with the photographer, Vivienne described him as having "something very rare"; "He gets to the root of the matter every time he takes a photograph." That root is the truth. And there are few things more eternally compelling.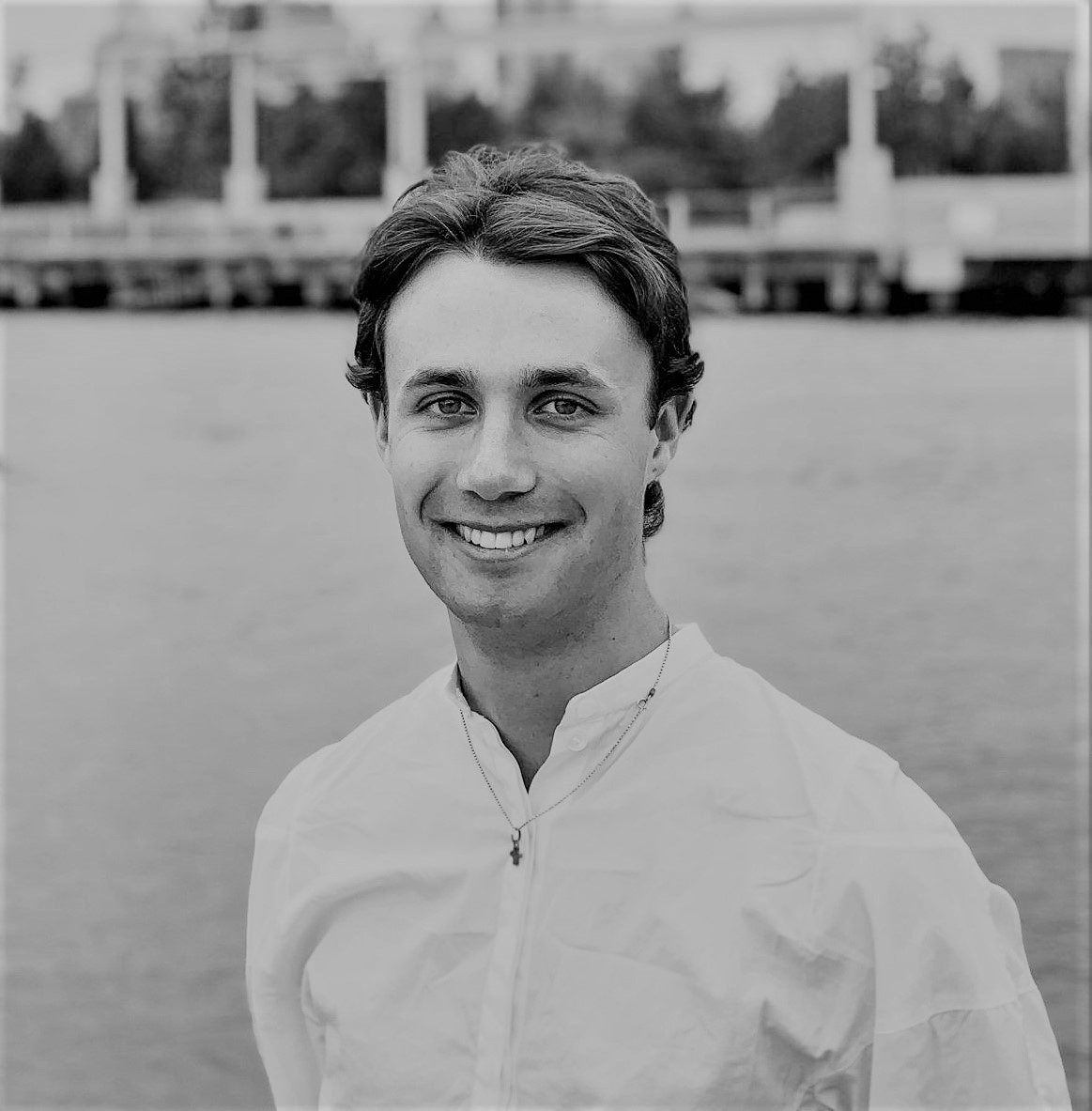 William Hosie is a writer and editor with a keen interest in fashion, design and art, earning a Double First from Magdalen College, Oxford in 2020.