Streamoid's Autoscribe is a system for automatic deep labeling and cataloging that employs fine-grained classifiers with pre-processing stages learned on tiny datasets. It features a unique AI Human handover procedure with 2000+ data points to reduce cataloging time.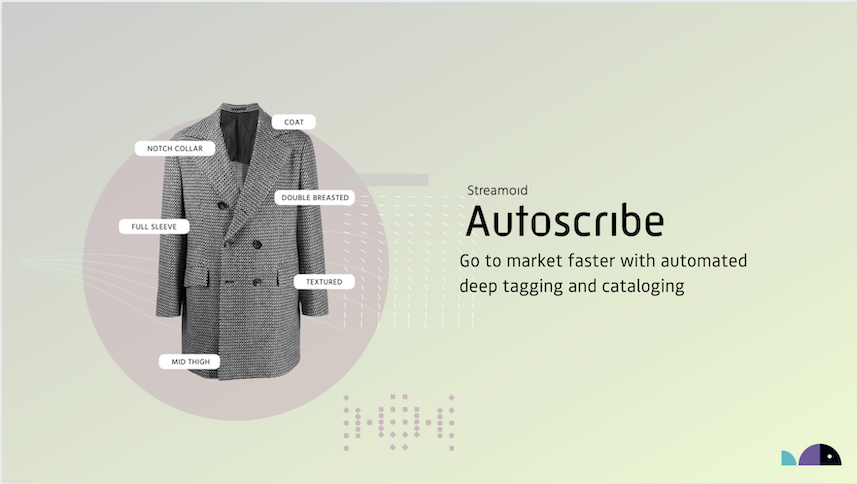 Using Streamoid's Autoscribe, fashion retailers save 70% on cataloguing time. Data quality management is an important aspect of the cataloguing process for fashion marketplaces all around the world. Having hundreds of businesses adding their own material, marketplaces must ensure that material is thorough, accurate, and consistent. Clearly, this requires time and effort without any certainty of regular results. Autoscribe from Streamoid uses picture recognition AI to speed up QC procedures with attribute extraction. Fashion platforms may use this brand-new solution to streamline their onboarding process and get goods to market faster while retaining 99 percent accuracy.
Autoscribe is a system for automatic deep labeling and cataloging that employs fine-grained classifiers with pre-processing stages learned on tiny datasets. It features a unique AI Human handover procedure with 2000+ data points to reduce cataloging time. Fashion retail product labeling results in the fashion industry lacking a uniform vocabulary. Moreover, each brand or marketplace has its own branch that changes regularly. To make the most of fashion eCommerce, sellers advocate their products on multiple channels yet have to keep informed of the continually changing requirements for multiple marketplaces.
Sellers are likely to make mistakes while acquiring material due to shifting needs and numerous categories. Data is often partial, incorrect, or in an inappropriate format. As predicted, misleading material leads to bad user experiences, which has a negative influence on fashion marketplaces' reputation and brand loyalty. To avoid this, markets employ big teams to do two to three stages of manual quality control to ensure elevated amounts of content authenticity. Because of the high volume, this manual process results in lengthy turnaround times, leading to missed revenues.
For fashion markets, Autoscribe can save up to 70% of QC time. It employs computer vision to automatically identify the necessary product features and detect any inaccuracies in the data submitted by sellers. This indicates that instead of having to examine the whole product information and attributes, the team just needs to verify the outliers, which results in saving 70 percent of the QC time. Autoscribe utilizes technological innovations known as Active Learning; the system learns from any adjustments made and continuously improves accuracy over time, culminating in faster and better client experiences.
"Marketplaces can try out the product without any integration using a CSV file upload format and when convinced, they can automate the process with simple API integration." Vivek Bharadwaj -Director of Product Management at Streamoid TechnologiesWhat clients say: "At ABFRL, we are well aware that rich and accurate product information creates great customer experience online."
"Cataloging is a difficulty in the fast-changing world of fashion retail, where new goods are introduced every month and was formerly a complex operation. However with Streamoid's cataloging solution, we can now categorize our items in less than 6 hours instead of 2 days, and our data is vastly improved. We're very pleased with the technology and the overall experience."–Praveen Shrikhande, Chief Digital and Information Officer, Aditya Birla Fashion & Retail Limited (India's biggest fashion conglomerate and first billion-dollar fashion retail company).
The AutoScribe tool substitutes manual tagging, and when tags cannot be anticipated correctly, AutoScribe reserves them for human quality check by stylists. The program is intended to circumvent challenges unique to the fashion business, such as the fact that a single style might have a variety of descriptive titles. A long-sleeved length may be referred to as "long-sleeved" in one market and "full-sleeved" in another. Because of this difficulty, manual cataloging is a challenging procedure that frequently necessitates extensive knowledge and training. According to ABFRL's Chief Digital and Information Officer, Praveen Shrikhande, the corporation is "fully aware that rich and accurate product information delivers a wonderful client experience online… We can now catalog our items in less than 6 hours instead of 2 days thanks to Streamoid's AutoScribe.
"The usage of computer vision is proving to be a natural match for fashion, assisting online shops in making real-time outfit recommendations and allowing consumers to easily discover things they have seen in person or online. Springwise's recent developments in this arena have included the use of body scanning software to produce the optimum fit, as well as a shoppable streaming platform that allows consumers to buy what they view. With Streamoid Autoscribe and its built-in customized fashion taxonomy, you can immediately catalog items. Deep tagging automation and consistent product data improve product discovery while reducing the need for human cataloging.
In addition to AutoScribe's usability, Streamoid emphasizes that the firm employs machine learning algorithms designed to function on smaller datasets, using fewer computing resources while maintaining accuracy. This helps the corporation to lower the environmental effect of AI models by running them for a shorter period of time. Streamoid is only one of several Indian businesses developing visual search solutions for the fashion sector. Aside from Streamoid, numerous other companies, including Wazzat Labs, iLenze, and Snapshopr, are attracting the interest of foreign investors. There is certainly a lot of space for advancement in the use of AI in fashion.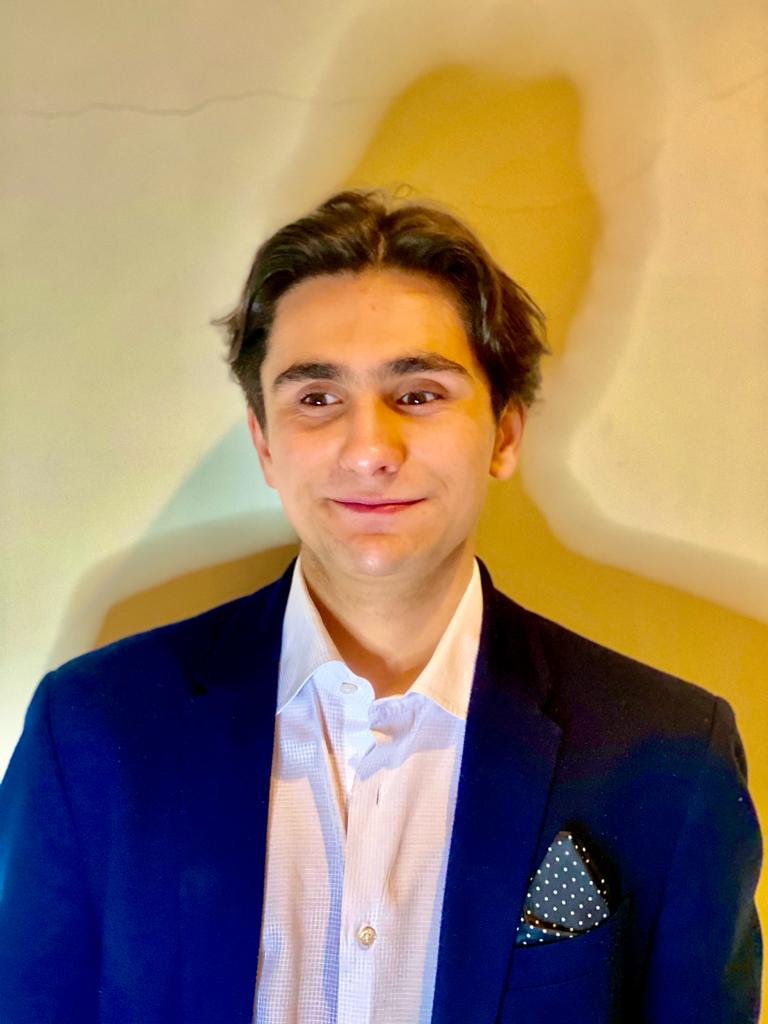 Mateus Guarda is a young writer passionate about cinema, streetwear, and vintage clothing. Since April 2020, he has been written articles, listings, and press releases for Ztudium Limited. He contributes often to both fashionabc.org and openbusinesscouncil.org. Mateus was born in Portugal and has resided in Sweden, as well as London in recent years. In sixth form, he studied Film studies, English literature, and History, so he has a progressive understanding of the film industry, major historical times, and immaculate novels. He also worked with actor and film producer Hetty Baynes-Russell.