Fashion designer Iris van Herpen, widely recognized for combining science, technology and a futuristic design aesthetic while crafting her collections, is critically acclaimed as a pioneering voice in fashion… one who has always stayed ahead of the digital curve by melding artisanal couture techniques with electromagnetic weaving, three-dimensional hand-cast sculpting and 3D printing.
The Dutch designer's calling card is her enthusiasm and passion to create new textiles, the most significant examples being blending steel with silk or iron filings with resin. Of course, design and technology have been a mainstay in van Herpen's collections since her debut at Paris Couture Week. Digital technology, too, has always dominated the construction of her pieces, which involve intricate 3D printing techniques. Per her official website, 'each collection is a quest to venture beyond today's definition of a garment, exploring new forms of expression for a more meaningful, diverse and conscious fashion for the future. The luxury fashion brand's visionary creations merge pioneering techniques and luxurious materials… Whether shaping a dress through electromagnetic weaving or sculpting one from 3D hand-cast transparent leather, the maison challenges traditional notions of the handmade to create ethereal garments that are radically future-facing and exquisitely feminine.'
Van Herpen also sees the potential for a more sustainable industry  through the increasing use of digital technology in fashion. "We all know fashion needs to change as an industry. There's a big problem with overproduction," she told Vogue. "With couture, we only create what clients want, but the Metaverse could help ready-to-wear brands show their collections digitally and monitor what customers want. This could reduce production massively."
When did her tryst with Science and technology become serious? In January 2009, Iris van Herpen became fascinated with how invisible digital information streams surround us and tried to showcase, through her collection 'Radiation Invasion' showcased at London Fashion Week, what we could do if we were aware of our daily dose of electromagnetic waves and digital information streams. Working with Bart Hess for the development of hi-tech fabric and Irene Bussemaker for the masks made from snake bones lent her creations a magical quality. The runway models wore apparel handcrafted from ECCO leather by into dramatic whorls, undulating waves, baroque swirls and pleats. This was just the beginning of a theme that continues to dominate van Herpen's designs: primarily, creating new material inspired by the balancing act between intangible concepts and materiality, technology and design.
Iris van Herpen continuously embraces new collaborations with artists, architects, and researchers, fusing their science and tech know-how with her own design aesthetic. In her collection titled 'Voltage', electricity plays a central role as does van Herpen's visualisation of this energy and the body it inhabits. The showing opened with a powerhouse performance by Carlos Van Camp, an artist known for his experiments with Tesla coil. Standing atop this contraption, dressed in a IVH costume, his electrical discharges were as visible as lightning streaks. The performance was a response to the unpredictability, the danger, and the beauty of this force of nature. Per Vogue, "For the first time, Van Herpen, working with the Mediated Matter group from MIT, was able to 3-D print a flexible material. 'The ability to vary softness and elasticity inspired us,' said architect Neri Oxman, 'to design a second skin for the body acting as armor-in-motion. In this way we were able to design not only the garment's form but also its motion.'"
Perhaps one of her most significant collections 'Magnetic Motion' was inspired by her visit to CERN and the Large Hadron Collider in Switzerland, which has a powerful magnetic field. "…it was so overwhelming that people could have made it—the complexity, and the simplicity, of it. The construction looks like a big puzzle, like a big Lego. It is very simple in materiality, but what it researches is so complex. I found it mesmerizing," she told The New York Times. Van Herpen channeled her learnings to design and create translucent cocktail couture—which combined innovative techniques like 3-D printing with intricate handwork and laser-cut acrylic to explore the interplay of magnetic forces. What wowed fashion editors and critics alike were the black patent leather laser-cut pieces and the structured armour-like leather. And, of course, the closing looks. "The pièce de résistance "halo" silhouettes at the end of the show were the physical embodiment in silicone of invisible magnetic forces. These were perfected by the Canadian architect Philip Beesley, one of Van Herpen's frequent collaborators, who was joined this time by the Dutch artist Jólan van der Wiel," per Vogue. That's not all! She also partnered with Dutch designer Jólan van der Wiel, to "grow" footwear from resin and iron filings; while in its molten form, the material was subjected to magnetic forces that distorted its surface with spiky growths. Whoa!
Each of van Herpen's collections is technologically driven. In 'Biopiracy', Van Herpen presented a tableau about the human genome, with a couple of models wriggling in suspended plastic bags, a collaboration with installation and performance artist Lawrence Malsta. Yes, this was the backdrop of the catwalk show. The collection's cornerstone 'Kinetic' dress, made in collaboration with designer and artist Julia Koerner and 3-D printing company Materialise, was created with silicone-coated 3-D printed feathers, laser-cut and stitched to the dress; it appeared as though the model wearing had developed a set of wings. For her 15th anniversary collection, Iris van Herpen was focussed on the future of Fashion. "Instead of looking back, I wanted to look forward," the Dutch designer told Vogue via Zoom, a few days ahead of her first physical show in Paris since the pandemic began. "The collection dives into the moment where hyper-reality is your reality; where the distinction between digital reality and physical reality is merged [and] it becomes impossible to know the difference between the two."
That said, Iris Van Herpen's iconic designs has become a permanent fixture in museums including the Metropolitan Museum of Art in New York, Victoria and Albert Museum in London and Palais de Tokyo in Paris. Per her official website, '..collaborations form the cornerstones of the brand. Artistic collaborations with the best-in-class from all stripes include choreographer Damien Jalet, the performative artist Björk, the kinetic artist Anthony Howe, the trans-disciplinary architect Philip Beesley and the computational artist Neri Oxman, each contributing to enrich creations by the maison… Rethinking what luxury stands for in the world today, the brand aims to lead the way in sustainable-conscious garments for the future… The art of dressing envisioned by Iris van Herpen celebrates harmony and a creative community, amalgamating in an alchemical laboratory of sustainability, innovation and collaboration.'
"In the future of Iris van Herpen, I hope we help to shape fashion more intelligently, to empower women and to deepen the reasoning of creating fashion, to shape fashion into the fields of science, art, architecture, engineering, biology and to focus on sustainable collaboration with nature at the core of each design. To ultimately celebrate new beauty through 'the art to dress'."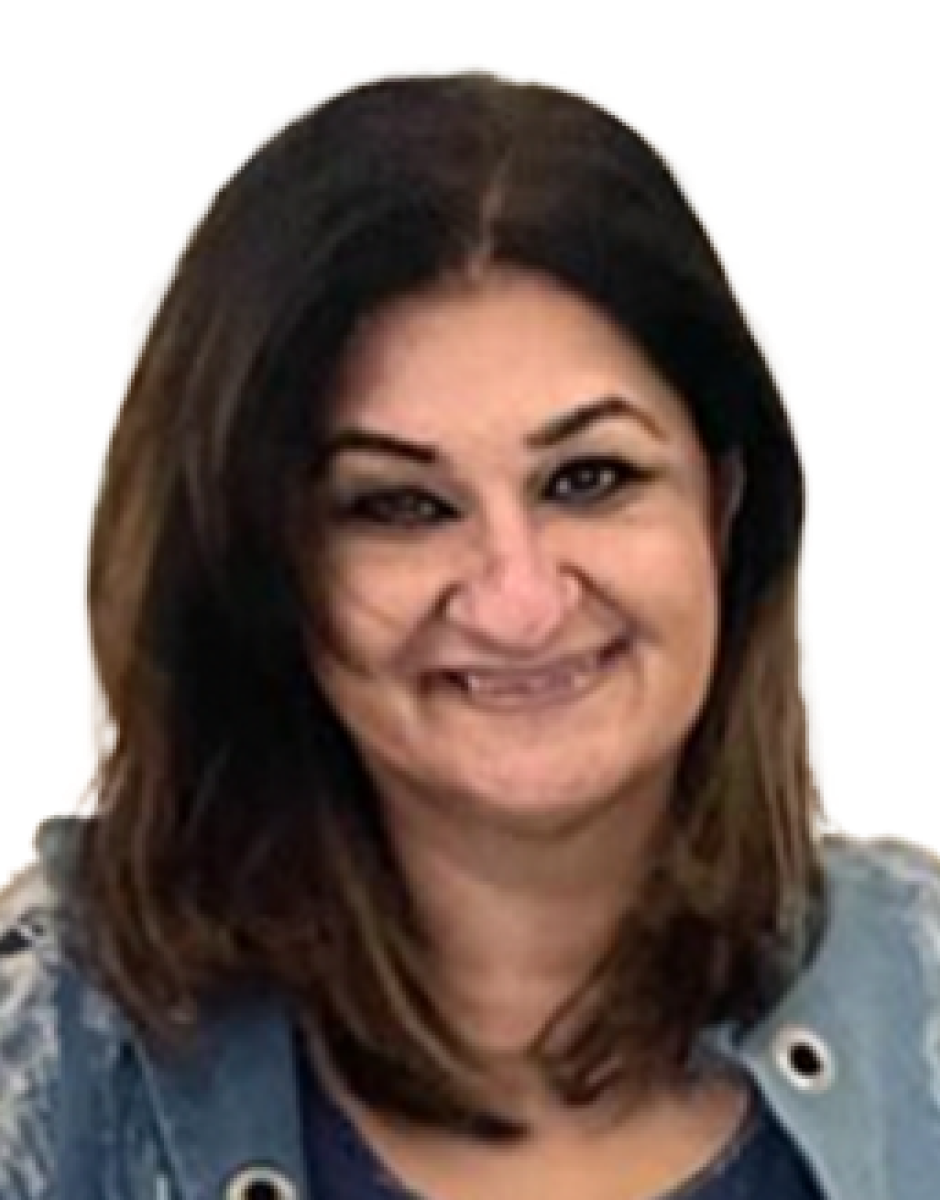 Jasmeen Dugal is a senior writer and author for FashionABC where she is responsible for writing stories that cover the fashion industry as a whole, from fashion events to innovative brands that are transforming the industry through the use of the metaverse, sustainability, and new digital solutions. She is also very active on Instagram with more than 92k followers.
Before joining FashionABC, Jasmeen worked with Condenast India as Digital Editor, and she was instrumental in launching Vogue India's official website. Her experience in the industry spans over a decade, during which time she has gained invaluable insights into the workings of the fashion world.
Four years ago, Jasmeen embarked on a new adventure and launched her own luxury portal, where she continues to focus on telling the stories of the people behind the brands. Her unique approach to editorial has helped her stand out in the industry, and her work is highly regarded by her peers.
Jasmeen is also an active social media user and can be followed on Twitter at @jasmeenGdugal and Instagram at @jasmeengdugal. Her social media presence showcases her expertise in the industry and provides her followers with valuable insights into the latest trends and developments in the world of fashion.