By pursuing an advanced degree in fashion design, students learn about all aspects of the fashion industry, including extensive technical skills and an understanding of the professional industry.
In addition, students learn about the development of fashion in a historical context, current fashion trends, and the problems and challenges facing the fashion industry today, including ethical aspects, production issues, and distribution of clothing and accessories.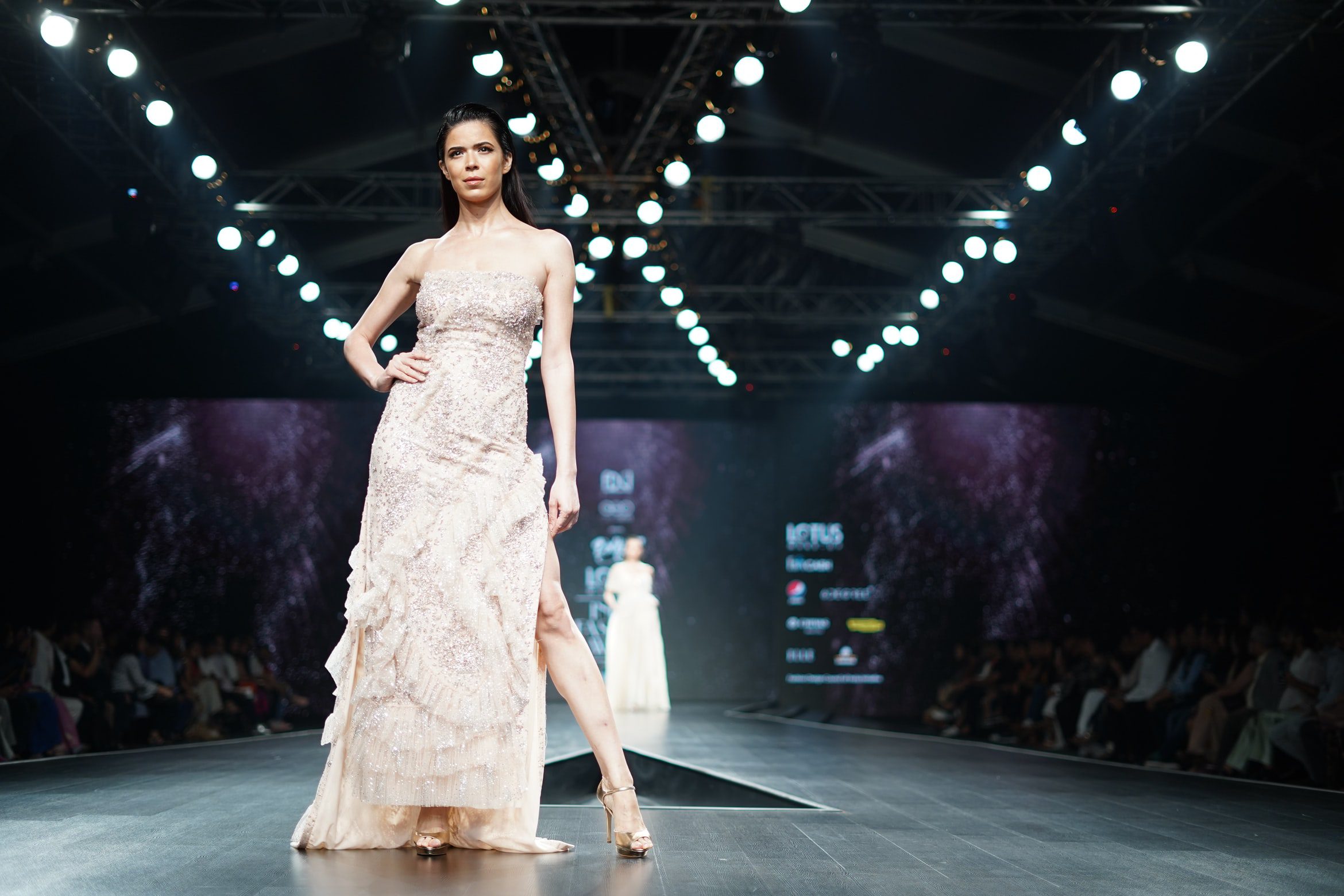 Abroad, you can study fashion design both at universities and at individual fashion schools, which are distinguished by their narrow specialization and excellent reputation.
Do you want to know more? We'll tell you all about studying fashion design abroad, leading universities and professional prospects in different countries.
What is fashion design?
Fashion design is a discipline that provides the knowledge and skills to produce clothing and accessories. By studying fashion design abroad, you will learn how to sew everyday clothing such as jeans and T-shirts, as well as evening dresses, tracksuits, workwear, and more. Because fashion isn't just about clothes, but also about shoes and accessories, you'll gain additional skills in making them. Fashion design programs cover all phases of design work, from sketching and selecting fabric and accessories to creating a pattern and different sewing techniques.
Since in today's world the work of a designer is not limited to drawing and sewing, the study of design also includes an introduction to computer software for prototyping products before mass production. A successful designer today must be technically savvy!
The ultimate goal of a designer's job is to sell products, so students must take the initiative to keep up with the latest fashion trends as well as mastering classic styles to meet all customer needs.
When designing an item, you must determine what will make the customer pay for that product. Therefore, studying to become a designer abroad also involves learning the basics of business, marketing and management.
How to study fashion design abroad?
Most designers get a bachelor's degree (3-4 years) and take additional highly specialized courses (up to 1 year) to improve their qualifications and skills. For example, these might be courses in sewing lingerie or working with natural leather. You can also pursue a master's degree to gain a higher and narrower specialization.
Creating clothing and accessories is a huge field and studying in it never stops, especially if you want to develop in different directions.
Here are some of the subjects you will study in fashion design programs:
color theory
pattern making
pattern making
computer prototyping
fashion history
material science
tailoring
sewing bags and shoes
portfolio creation
fashion business
аashion market research and trend analysis
communications and marketing
What does it take to get into design?
First and foremost, you need to be a creative person with creative talents and a passion for fashion in all its forms. If you decide to dedicate yourself to design, you can start developing some useful skills as early as your high school years:
Try sewing and embroidery.
Draw and paint.
Practice hand-eye coordination.
learn to use graphics programs like Photoshop, Corel Draw, and Illustration.
Study fashion sites, blogs, magazines, and books to get a basic understanding of fashion.
Normally, if you're just starting to study fashion design and have never had a creative major before, you don't need to submit a portfolio for admission. However, if you are pursuing a master's degree, you will likely need to submit a creative portfolio of your work.
Where to study
If you want the best start for your design career, choose to study abroad at one of the top design schools. Studying design abroad can give you an opportunity to get hands-on experience in a variety of industries.  Not only that, but studying abroad can also open up new career paths and broaden your knowledge of different design processes. With https://collegepaper.net/custom-college-papers/, you can get custom college papers written by experts in the field, to help make your study abroad experience a successful one.
Parsons School for Design, USA
The Parsons School for Design is located in the heart of New York City and offers students programs in fashion design, art, media, fashion history and marketing. Alumni of this acclaimed school include Tom Ford, Donna Karan, Marc Jacobs, Alexander Wang, Jason Wu and many other notable designers.
The school is known not only for its famous graduates and high quality programs, but also for close cooperation with designers of the world level. For example, the school regularly holds seminars and workshops by Donna Karan and designers of Proenza Schouler.
Corporate partnerships and the fact that most of Parsons' teachers work in the fashion industry offer excellent career prospects for students.
Central Saint Martins, United Kingdom
St. Martin's Central College of Art and Design is part of the University of the Arts London and is one of the world's oldest fashion and design schools.
Today the college occupies converted warehouses near Kings Cross station and offers a wide range of programs in fashion and textiles, art, graphic and industrial design. At various times Stella McCartney, Alexander McQueen, John Galliano, Zac Posen and many others received design education at this prestigious college.
Instituto Marangoni, Italy
Instituto Marangoni is the oldest Italian institute of fashion and design, the main campus is situated in Milan, and two others – in London and Paris. The Institute trains several thousands of people and is one of the most prestigious educational institutions in the fashion industry.
Domenico Dolce and Franco Moschino were educated by Marangoni and its graduates work for Prada, Benetton, Valentino, Versace, Diesel, Trussardi, Hugo Boss, Armani, Calvin Klein and Yves Saint Laurent. The institute helps its graduates get jobs at these and other brands.
The Institute has a truly wide range of programs, from short courses to bachelor's and master's degrees. Students study fashion design, fashion accessories and footwear design, fashion business and marketing, luxury brands, fashion start-ups and much more.
Ecole de la Chambre Syndicale de la Couture Parisienne, France
Ecole de la Chambre Syndicale de la Couture Parisienne (ECSCP) is a training school within the Syndicate of Haute Couture Paris, which unites the best French fashion designers and fashion houses.
The aim of the school is to train high-class fashion designers, who would also be able to enter the elite of Parisian fashion. This is where Yves Saint Laurent, Karl Lagerfeld, Valentino and Issey Miyake studied.
From design and modeling, cutting, textiles and fashion design to fashion business development and marketing, the school offers a wide range of study programs. As part of their studies, students also organize their own fashion shows at top Paris fashion shows and network with leading representatives of the global fashion industry.
Bunka Fashion College, Japan
Based in Tokyo, Bunka College of Fashion is Japan's leading fashion and design education institution and also has 70 other academic departments throughout Japan.
The College opened in 1919 as a sewing school for girls that taught young Japanese women to sew the then innovative European-type clothing. Today the college remains a center of independent and free creativity, offering programs in various technical and creative aspects of design work.
In addition, with each city, the college is increasingly focused on applying sustainability principles to the fashion industry. Among Bunk's illustrious alumni are Yoji Yamamoto, Kenzo Takada, and Tomoe Shinohara.
How to become a successful fashion designer?
If you want to succeed in the fashion industry after your studies, education is not enough. Here are a few more tips to help you reach your goal:
Get an internship
An internship is a great opportunity to get hands-on professional experience in a real work environment. Plus, your employer may be able to write you a letter of recommendation or even hire you permanently after college.
Make some useful contacts
Contacts are especially important in the fashion industry. While still in your university years, try to make useful connections with all kinds of people in the fashion world, they will definitely come in handy in your career.
Even having the contacts of a reliable service for writing student papers like https://cheappaperwriting.com/cheap-research-paper-writing-service can be a great advantage. As it can help you to get a good grade and time to focus more on your fashion education.
Find your fashion segment
Fashion is very diverse, so take the time to decide on your unique style and the most appropriate fashion segment. This way you will develop in the right direction and be more likely to succeed. For example, you can do women's or men's clothing, children's clothing, jewelry, high fashion, accessories, etc.